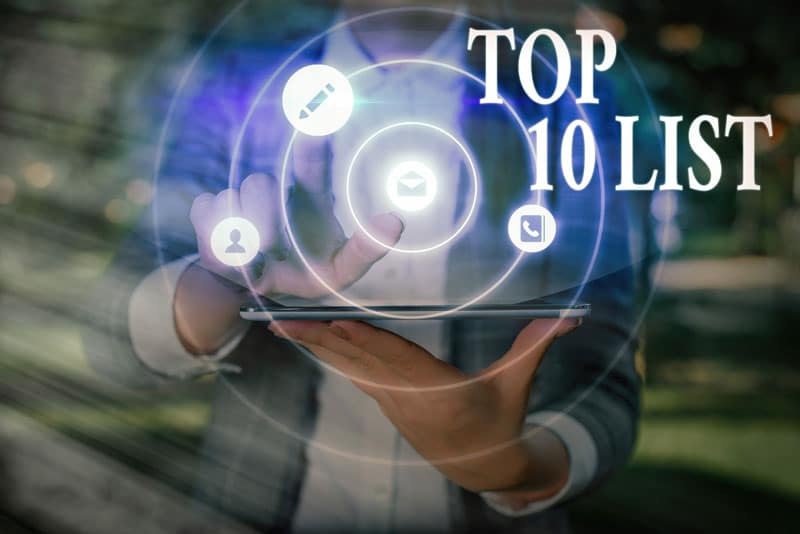 As 2022 is here, it's time to take a look at our top informative blog posts of last year. Being a medical transcription company with years of experience in the industry, we've been serving diverse medical specialties including physical therapy, pathology, dentistry, and more. We make sure that all our blogs are unique and provide insights on medical transcription-related news, updates, and events.
For the year 2021, our blog session covered topics such as writing mental health progress notes, best medical transcription software, documentation tips in occupational therapy, and more.
Check out Our Top 10 Blog Posts for 2021
1. Importance of Interface between Practice EMR and Pathology LIS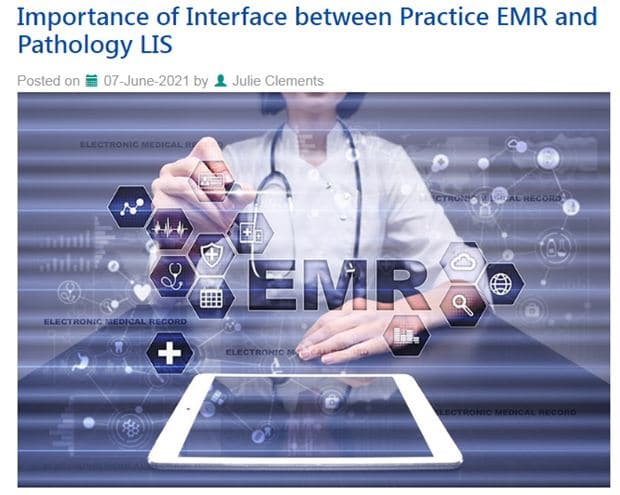 Fast processing of laboratory test results is essential to quickly and accurately diagnose and treat patients. According to experts, establishing an interface between practice electronic medical record (EMR) systems and pathology laboratories can improve workflow and efficiency in both settings. This implies the efficient deployment of laboratory Information System-Electronic Medical Record (LIS-EMR) electronic interfaces. This blog discusses the relevance of interface between practice EMR and pathology LIS.
2. What Is The Difference Between EMR And EHR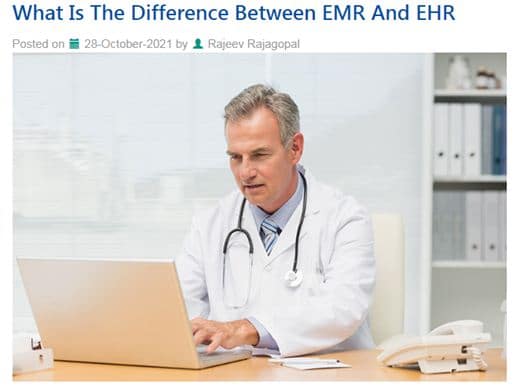 Electronic medical record (EMR) and electronic health record (EHR) help store patient data. Even though EHR and EMR have common features, they mean different things and serve different purposes. EMR has been defined as a digital version of the paper charts in clinician offices, clinics, and hospitals and EHRs contain information from all the clinicians involved in a patient's care, and all authorized clinicians involved in a patient's care can access the information to provide care to that patient. This blog discusses the differences between these two types of medical software.
3. How To Write Good Mental Health Progress Notes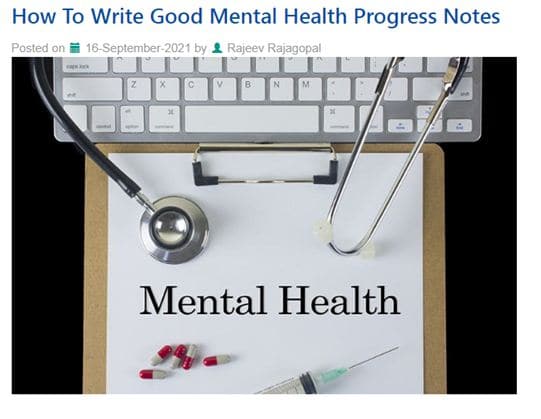 Mental health progress notes refer to key notes that psychologists, therapists, clinical counselors, psychiatrists, and other practitioners make at each session about the patient's clinical status. These notes may include important issues or concerns associated with the patient's treatment over the course of care. Read the blog for some useful tips to write good mental health progress notes.
4. Best Approaches for Documenting Allergies in the Electronic Health Record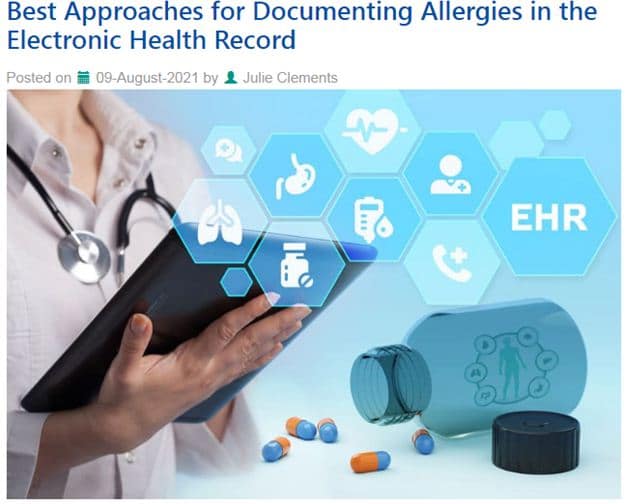 Accurate and timely documentation of allergies in electronic health records (EHRs) is critical for practices to be better prepared for adverse events and ensure proper care.It is important to document a complete and accurate allergy history for each patient. This blog is about the best approaches for documenting allergies in the Electronic Health Record.
5. HIPAA Confidentiality Regulations That Apply To Medical Transcription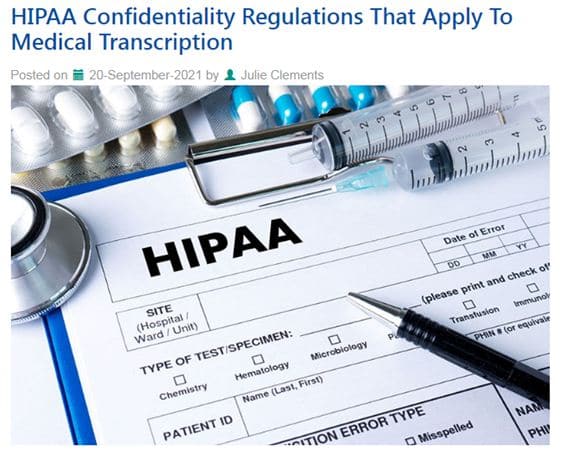 Any covered entities such as health plans, health care clearinghouses, and health care providers or business associates that handle protected health information (PHI) are required to be HIPAA-compliant. This blog highlights all the HIPAA regulations that apply to medical transcription and companies providing medical transcription services.
6. Top 5 Free Medical Transcription Software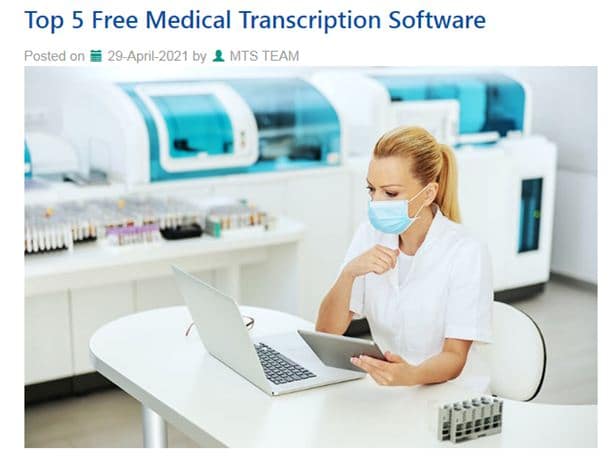 It is important for healthcare practices to create accurate transcripts of voice recorded treatment notes dictated by physicians, nurses, and other healthcare providers. These transcripts are necessary for physicians to make treatment decisions and plan care. Advanced medical transcription software is available now to reduce documentation time. This blog is about the best free medical transcription software in the market.
7. What Are The Documentation Requirements For ED Reports?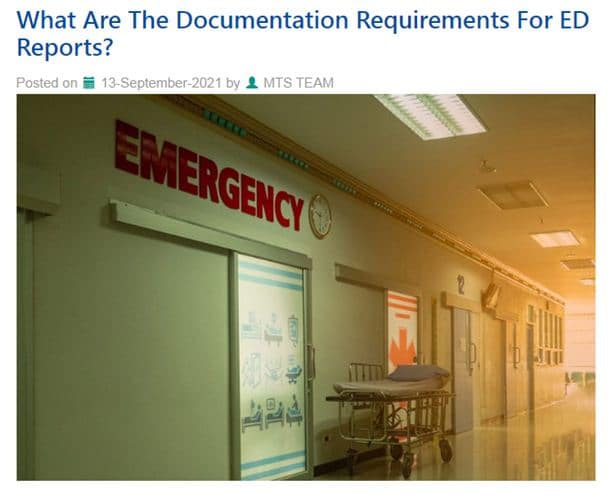 Accurate and thorough patient chart information is important in Emergency departments (ED) and any other specialties for further communication between healthcare professionals involved in patient care in a hospital and also upon discharge. Our blog discusses the documentation requirements for ED reports.
8. How To Use Medical Dictation Software Effectively
Speech-to-text medical dictation software helps practices to eliminate typing, save time on clinical notes, improve productivity, and access the documents from anywhere. Using this voice recognition software, providers can easily record and document interactions with patients on their mobile, laptop or workstation. This blog provides tips to use medical dictation software effectively. Some of the top medical dictation software include Mobius Scribe, Dragon Medical One, Amazon Transcribe Medical, WebChart MD, and Express Scribe.
9. Top Tips for Effective Documentation in Occupational Therapy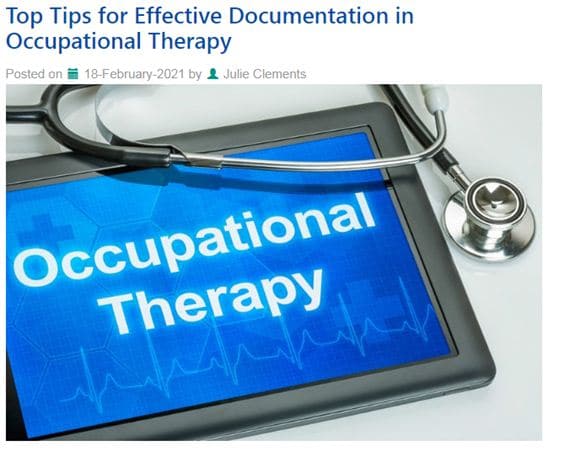 Just like any other medical specialty, in occupational therapy (OT) too, providers must ensure proper documentation of their services. Proper EHR documentation is important to enhance patient care, streamline office workflow, reduce health records errors, improve document management speed and efficiency, and get appropriate reimbursement. This blog discusses the top tips for effective documentation in occupational therapy.
10. How Medical Transcription has Evolved Through the Years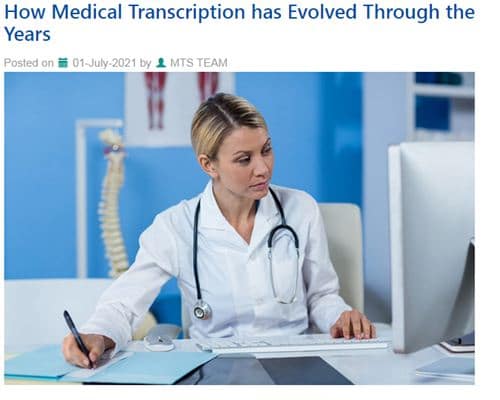 Medical transcription services have come a long way since their inception. In this 21st century, medical transcriptionists play a key role in the healthcare system by supporting physicians in the creation of electronic health records (EHRs). This blog discusses how medical transcription has evolved through the years. Medical transcription outsourcing is of great support for physicians in editing and proofreading the transcribed documents.
Hope you enjoyed our blogs last year! Looking forward to serving you again in 2022!
Stay tuned!