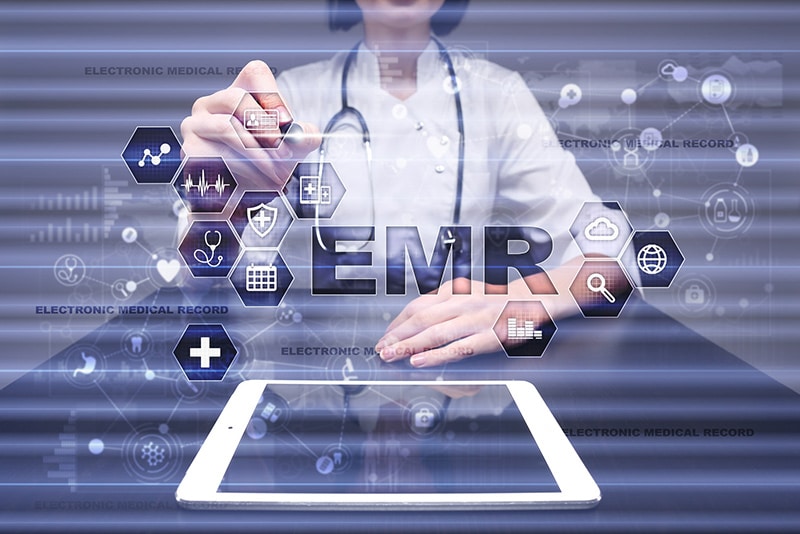 Every day, pathologists and other laboratory professionals work with primary care physicians as well as specialists and utilize laboratory testing to find or rule out diseases and conditions. These laboratory experts help physicians make critical decisions about treatment for cancer, management of diabetes, heart disease, and other chronic conditions. Advanced, high-quality lab medicine is crucial for patients to receive the right diagnosis and appropriate treatment for the identified disease. Timely and accurate pathology transcriptions ensure that interpretations of biopsy results, Pap tests, and other biological samples are documented.
Pathology tests include blood tests, and tests on urine, stools and bodily tissues. Specimen processing relies on turnaround time and efficiencies, making it one of the most critical elements of lab workflow. Fast processing of laboratory test results is essential to quickly and accurately diagnose and treat patients. Over the last decade, labs have steadily moved on from manual to implementing automated testing. Lab tests support overall health improvement and better disease management throughout a person's lifespan.
The volume of laboratory tests being performed has been increasing at a rate of 6-8% per year, according to a study published in the American Journal of Biomedical Science & Research in 2019. Since the COVID-19 outbreak, clinical laboratories have been in the forefront to provide quality and accurate test results, even as they faced unprecedented challenges and uncertainties. The digital care environment has made things even more complex. Experts say that establishing an interface between practice electronic medical record (EMR) systems and pathology laboratories can improve workflow and efficiency in both settings. This implies the efficient deployment of laboratory Information System-Electronic Medical Record (LIS-EMR) electronic interfaces.
A laboratory information system (LIS) is a software program that receives and stores requests for tests, and results entered by laboratory technicians or directly from laboratory instruments. LIS capabilities include handing patient check-in, order entry, results entry, patient demographics, specimen processing, and routing test results. The electronic medical record (EMR) is a computerized medical record that holds the health records of a hospital, clinic, physician's office or any organization that delivers care. Modern LIS systems are designed to interface with EMRs of health care organizations. Such interfacing offers many benefits:
Precise and Prompt Communication between Medical Practice and Pathology Lab: With the clinician and patient waiting for test results, labs aim to get final reports out as soon as we can. With LIS-EMR interface, practices have the capability to order lab tests and receive the results directly within their system. Timely and accurate communication of test results is central to ensuring the provision of appropriate care.
Smooth Workflow without Additional Staff Involvement: Interfacing LIS with the practice EMR allows important information to be shared instantly. Practices can receive lab results into the EMR will allow clinicians to automatically review, search, track and sort results without involving additional support staff.
Reduces Risk of Data Errors: By sending requisitions digitally, practices can reduce the probability of errors by avoiding the need for the lab to re-enter the data in the LIS. Data delivered directly into the LIS helps in avoiding errors such as absent or incorrect patient demographic data, technical errors, lack of medical necessity, lack of pre-authorization, erroneous patient demographic information, incorrect provider data, and more, according to www.mlo-online.com.
Saves Time and Helps Clean Claim Submission: Interfacing the laboratory ordering system with the practice management or EMR system ensures that labs receive clean up-to-date patient demographic and insurance information directly from the EHR. Demographic data is pulled into the lab requisition at the time of the order, saving the time and effort needed to retype patient data. Clean orders information in the LIS through EHR connectivity will improve the quality of care and also helps labs reduce operational costs, submit clean claims and improve their bottom lines.
Improves Patient Satisfaction: Patients are anxious about their results, which is why reliable and timely delivery of lab results is critical. EMR interfaces and optimal laboratory processes can reduce the turnaround time from when a sample is taken to when a result is received, promoting better quality care and patient satisfaction. As LIS-EMR interface improve data integrity, it also contributes to patient safety.
Producing accurate pathology reports depends on having the pathologist's reports documented by an efficient medical transcription company. Trained and experienced transcriptionists would be familiar with medical terminology and can ensure complete, accurate and interpretable pathology transcriptions. Partnering with a reliable company can help pathologists focus on their core tasks – delivering timely and accurate test results in real-time through LIS-EMR interface to support the physician decision-making process and drive positive patient outcomes.