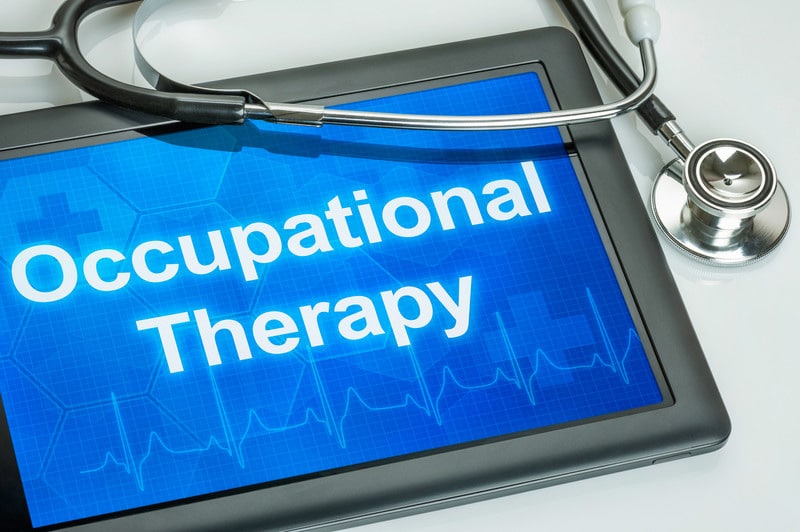 Like any other medical specialty, occupational therapy (OT) has distinct documentation requirements. Today, electronic health records (EHR) supported by medical transcription services have eased patient data management challenges for occupational therapy practitioners. Experts say that to get the most of EHR systems, occupational therapists should individualize patient reporting.
Goals of Documentation in Occupational Therapy
According to American Occupational Therapy Association [AOTA] guidelines, the purpose of documentation in OT is:
Communicate information about the client from the occupational therapy perspective;
Articulate the rationale for provision of occupational therapy services and the relationship of those services to client outcomes, reflecting the occupational therapy practitioner's clinical reasoning and professional judgment;
Create a chronological record of client status, occupational therapy services provided to the client, client response to occupational therapy intervention, and client outcomes, and
Provide an accurate justification for skilled occupational therapy service necessity and reimbursement
Common Types of Occupational Therapy Reports
Providers must ensure proper documentation of professional occupational therapy services. Proper EHR documentation can streamline office workflow, improve document management speed and efficiency, reduce health records errors, and importantly, enhance patient care. Effective documentation is also critical for appropriate reimbursement. Medical transcription companies specialized in occupational therapy transcription help providers document many types of reports. The most common are:
Screening Reports: This report is aimed at identify and documenting the patient's needs and possible rehab potential to determine if skilled OT services would benefit them. Level of function at admission, current pain scales, functional level charting, and other related aspects would be covered in the chart review.
Evaluation and Reevaluation Reports: The evaluation report would include an analysis of occupational performance and list of factors that support and hamper performance and participation. It would also identify the specific areas of occupational performance to be addressed, interventions, and expected outcomes. Providers can also document types of assessments used and results. The reevaluation report contains the results of the reevaluation process.
Intervention Reports: Interventions provided are based on results of evaluation or reevaluation processes. The report documents the goals, intervention approaches, and types of interventions to be used to achieve the patient's identified targeted outcomes. The progress note and transition plan are part of the intervention report.
Outcomes: This comprises the discharge report which summarizes the occupational therapy services provided and outcomes. It would also include recommendations relating to the patient's future needs, and follow-up plans, and referrals to other providers, if applicable.
Best Practices for Effective OT Documentation
But how can occupational therapists ensure effective EHR documentation? We have put together top tips from industry experts for efficiency in occupational therapy documentation:
See that each Patient's Note is Individualized: The success of documentation depends on the ability of the occupational therapist to individualize patient reporting, according to Cathy Brennan, MA, OTR/L, FAOTA. Speaking to AOTA, she strongly advises against cut and paste documentation which looks similar for each patient. The copy and paste function in EHRs is intended to allow medical practitioners to reuse information in patient EHRs easily and efficiently, without having to re-enter the data. However, this can lead to serious errors. When copying and pasting information between different patients' EHRs, providers can end up compromising patient safety, especially if the information relates to allergies, discharge summaries, medications, surgical notes, and vital signs. Brennan recommends that practitioners demand EHR options that will allow them to document each individual's responses and functional outcomes.

Individualized notes mean, "making every goal and treatment session client-centered. Include client comments and goals. This will further justify different interventions and activities utilized in the therapy session" says Occupational Therapist/Hand Therapist. Emillee Johnson OTR/L, CHT (www.aota.org).
Begin the Patient's Story using the Subjective Part of the Note: This is important to justify the patient's need for occupational therapy services. OT Potential advises therapists to begin the note using feedback from the patient about their therapy sessions and home exercise program – what is working for them and what is not.
Document Observations and Interventions in Detail: objective section of your evaluation and/or SOAP note should contain objective measurements, observations, and test results. OT assessments, manual muscle tests (MMTs), range of motion measurements, level of independence, functional reporting measures, wound healing details (for post-op patients), objective measures from assessments related to the diagnosis.
Avoid Documenting Unimportant Information: Best practice is to document only what contributes to the patient's story, including medical necessity and anything that improves the patient's functional abilities/outcomes. Documenting irrelevant matters can be a waste of time. As Brennan advises, "write better, not more".
Document Observations: In addition to the interventions provided, practitioners should also document their observations to validate skilled care and clinical reasoning. Documenting the patient's response to each intervention, instructions to ensure understanding or proper technique, and how the interventions were useful to meet the patient's functional goal.
Finally, ensure timely documentation. Patient records must be documented in a timely manner to ensure accurate reporting of events. Real-time or point-of-service documentation is one option, but this can take away focus from the patient. Good eye contact with the patient is extremely important in the occupational therapy consult. Another more practical option is to document soon after the visit using occupational therapy transcription services.