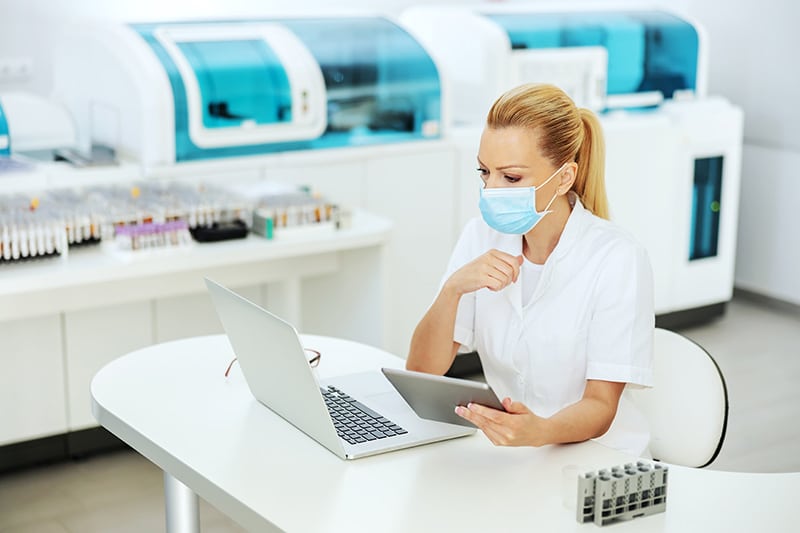 Medical practices need to create accurate transcripts of voice recorded patient stories and treatment notes dictated by physicians, nurses, and other healthcare providers. Physicians refer to these transcripts to make treatment decisions and plan care. Medical transcription outsourcing allows practices to get accurate and timely transcripts. Diverse medical transcription software/tools are available that reduce documentation time and helps physicians to focus on treating patients. According to the report from Fortune Business insights, the global medical transcription software market is expected to reach USD 4.89 billion by 2027 and is predicted to grow at a CAGR of 17.8% during the forecast period 2020-27. Many dictation platforms also allow remote access so that providers can dictate from any location, at any time.
Here are 5 best free medical transcription software in the market:
Express Scribe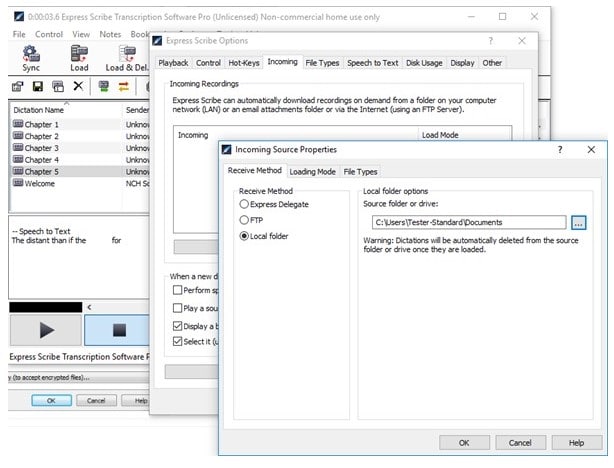 https://www.nch.com.au/scribe/screenshots.html
Designed for professionals, this software can transcribe dictations, voice notes, hearings, interviews, lectures, movies, songs, and more. Users can automatically scan and load dictations from Express Delegate, FTP server, LAN, local computer folder or directly from a portable dictation recorder (dictaphone). Key features include – variable speed playback to set the speed that works for users, foot pedal control to use with professional controllers, mouse-free playback and automatic file management to load dictations and send transcriptions. This software also works with other software so that users can type in their favorite word processor. For instance, it works with speech recognition software such as Dragon Naturally Speaking to automatically convert speech to text. The free version of Express Scribe supports common audio formats, including wav, mp3, wma and dct and more professional services are available in the paid version.
The FTW Transcriber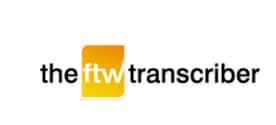 Used by thousands of solo transcribers, hospitals, parliaments, and firms of all kinds, this free software for Windows and Android comes with great time-saving features like automatic timestamps and superior sound quality. It can play a huge range of file types, including 3gpp, aac, ac3, ape, asf, dat, dss, ds2, dts, flac, flv, hdmov, it, m2ts, mkv, mkv, mo3, mod, mov, mp3, mp4, mpeg, mpg, mtm, nuv, ogg, ogm, ps, s3m, ts, tta, umx, vi, vob, vorbis, wav, wma, wmv, wv, xm and more.
INVOX Medical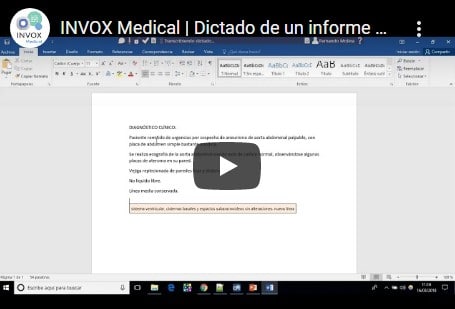 https://www.capterra.com/p/200569/INVOX-Medical/
Ideal for doctors, hospital, clinics and labs and the medical market, this voice recognition software helps with automatic dictation of medical reports. Supported by AI/Machine Learning, this software features audio capture, automatic transcription, concatenated speech, customizable macros, multi-language, natural language processing, speech recognition, text editing, timecoding, transaction history and voice capture.
SMARTMD

This ideal software works with leading edge technology to streamline the entire transcription process. Dictated notes will be transcribed directly into the patient's chart, saving everyone time and getting the most out the user's EHR. Its secure cloud backup maintains secure offsite backup of all the patient records so that the user can view record anytime, anywhere. This software aims at helping practices streamline operations, reduce costs, and comply with industry regulations so that physicians can dedicate more time to providing quality care. There's no minimum or setup fees and users can benefit from live phone support.
Kili Technology

This software makes audio transcription fast and simple. Users can even classify audio to identify speakers or topics. Speech to text transcription from audio and video files can be done smoothly and easily. Its highly customizable interfaces allow users to combine tasks to improve productivity. Users can adjust timestamps, identify speakers, and import pre-defined voice transcriptions. File types supported are mp3, mp4 and flac. It also features built-in labeled data quality control, consensus analysis, honeypot, review, and last but not least instructions for the speech to text tasks.
Many organizations that use transcription software also rely on medical transcription services to get the machine generated transcripts edited and proofread by experienced medical transcriptionists. This improves the accuracy of the transcripts. Professional medical transcription companies serve primary care and specialties such as cardiology, neurology, gynecology, radiology, pediatrics, urology, and more.