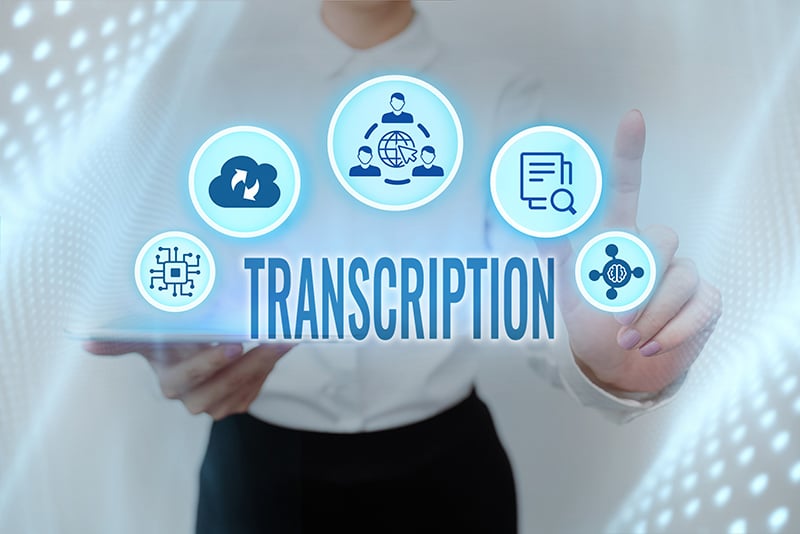 According to a report from Advance Market Analytics, the online transcription tools market is expected to witness strong growth by 2026. Transcripts of audio/video recordings are important to make text records of almost anything, improve the accessibility of online content, and to maximize SEO efforts. For reliable medical transcription services, most practices either outsource the task or rely on advanced transcription software to get transcripts. When using transcription tools, it is ideal for providers to get the transcripts proofread and edited by experienced transcriptionists. This will improve the accuracy rate. There are a number of real-time transcription apps that can be used easily on phone as well. These tools tend to work with any audio stream to text, and enables organizations and individuals to work faster and smarter.
The report segments the market by Application, Enterprise Size, Platform, Pricing and Regions.
By application the market is divided into medical industry, education, legal and others. By enterprise size, the market serves small and medium enterprises and large enterprises. Here, small and medium enterprises are expected to boost the market. Based on platform, web-based and mobile application-based platforms are there, of which web-based platforms are predicted to boost the market. By pricing, the market includes annually and monthly pricing. By region, the market is divided into South America (Brazil, Argentina and Rest of South America), Asia Pacific (China, Japan, India, South Korea, Taiwan, Australia and Rest of Asia-Pacific), Europe (Germany, France, Italy, United Kingdom, Netherlands and Rest of Europe), MEA (Middle East and Africa) and North America (United States, Canada and Mexico).
Key factors that boost the market growth are –
Rising demand for the online transcription services for ease and efficiency of transcription
Elimination of manual work
Rising penetration of smart devices
Usage of digitized solutions for business procedures
However, restriction of online tools to text translation due to variation in regional accents is the major factor that restrains market growth.
Rise in educational institutes online and education modules requiring online transcription tools provide more opportunities for the market to grow. At the same time, integration of automation with the transcription tools and tracking of the scripting is one of the major influencing trends for these tools. Some of the challenges that these tool users face are – requirement of skilled personnel for supervision and efficiency, data breach and malware attacks.
Some of the key players profiled in the report are AT Transcript (United States), Gengo (Japan), GMR Transcription (United States), Google inc. (United States), Go Transcript (Scotland), Rev (United States), IScribed (United States), Scribie (United States), Temi (United States), TranscribeMe (United States) and Transcription Panda (United States). These players focus on employing artificial intelligence and different tools for analysis and decision making to survive the high competition. For instance, this year Microsoft has launched 'Group Transcribe,' a transcription and translation app for in-person meetings. This app makes meeting transcriptions a more collaborative process. It also offers real-time translation for languages spoken in more than 80 distinct locales.
Instead of manually transcribing audio or video files dictated by physicians, practices can use online tools to transcribe them and get them edited by editors at experienced medical transcription companies.