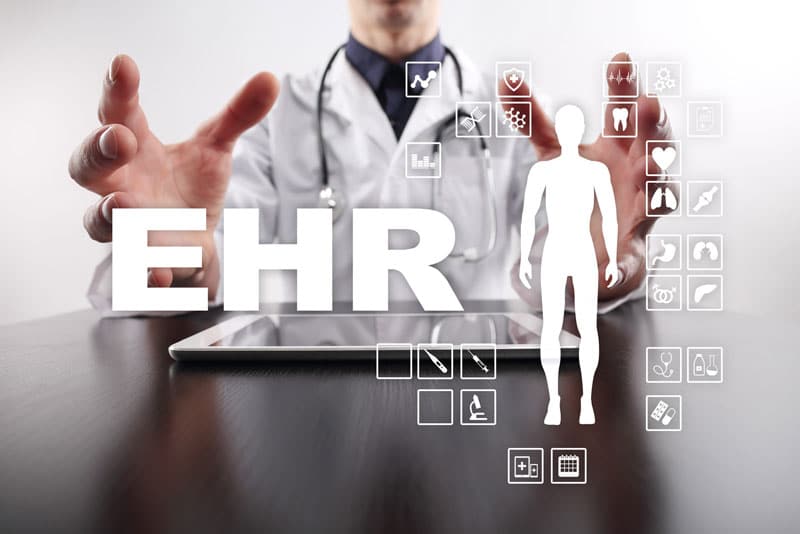 It's no secret that electronic health records (EHRs), despite their many benefits, can create an overload of documentation and clerical responsibilities for physicians. Medical transcription services and scribe support are popular solutions to increase clinicians' documentation efficiency and improve quality of care. Both medical transcriptionists and medical scribes perform patient documentation and clerical tasks on behalf of a physician However, the costs associated with these services are often a cause for concern among practitioners. A recent study focused on assessing the productivity requirements of implementing a scribe program found that the cost of hiring these professionals can be offset within a year by increased profits due to a spike in patient visits (www.ehrintelligence.com).
According to the study conducted by the University of Chicago Medicine, hiring a medical scribe offers many benefits:
Frees up clinicians' time
Allows them to treat more patients, add new patients, and schedule additional visits for returning patients
Reduces cognitive workload and physician burnout, which is closely linked to EHR documentation burden
Increases patient access and satisfaction
Importantly, medical scribe services will provide physicians with more time to fit in more appointments, which will increase revenue and profitability.
The study was led by Neda Laiteerapong MD, associate professor of Medicine at the University of Chicago Medicine and published in the Annals of Internal Medicine. The researchers performed an economic evaluation of 30 specialties as well as physician assistants and nurse practitioners. The outcome measures were the number of additional patient visits a physician must have to recover the costs of a scribe program at one year. The team reported that a provider would have a 90% chance of breaking even within one year after hiring a scribe with:
For new patients, an average of 1.3 new patients per day
For returning patients, an average of 2-3 returning patients per day
The addition of 2 new patient (or 3 returning) visits per day was profitable for all specialties, according to the study. The number of returning patients or new visits needed to break even would depend on the medical specialty. Regardless of this, the researchers wrote that hiring a medical scribe could increase the number of patients seen by a provider in two ways:
Decreased documentation time
Higher satisfaction levels for both clinician and patient
The researchers noted that most providers have a mix of Medicare, Medicaid, and privately insured patients, and assumed that Medicare would reimburse all beneficiaries. They observed that this would cut the amount of time needed to break-even.
"The idea that you have to see more patients can be really scary," Laiteerapong said. "But the idea is that you're actually spending that time more focused on the patient. A scribe allows doctors to focus on thinking and talking and listening, and not on the typing and clicking and ordering. I don't know anyone who became a doctor to do those things." (www.ehrintelligence.com).
The researchers referenced a 2018 University of Chicago study that examined the benefits of having a medical scribe in the examination room. However, they point out that the COVID-19 pandemic has changed things and it may not be possible to have additional staff in exam rooms. Laiteerapong suggests having the conversation in the room recorded and transmitted to the space where the scribe is working so that the final notes are 90% done when the consult ends.
Like scribes, medical transcription service is a reliable tool for reducing the EHR documentation burden. These services are a viable option for multiple settings such as physician practices, hospitals, emergency departments, long-term care facilities, long-term acute care hospitals, public health clinics, and ambulatory care centers.
Experienced medical transcription companies can deliver EHR-integrated documentation solutions in quick turnaround time to meet the requirements of all medical specialties. Their professional staff use advanced speech-to-text and voice recognition software to initially document their work, and put their work through stringent quality control processes, allowing for more editing before the dictating physician finalizes the transcript (HITEQ Decreasing EHR Documentation Burden). Experts can ensure a 99% accuracy rate.
Medical transcription services are also cost-effective. In addition to not having to free up more space for an in-house transcription team, the health center can save on training costs, as the vendor trains and houses specialized knowledge for transcription.
Physicians recognize that EHRs help legible, complete documentation and accurate, efficient coding and billing, and improve patient and provider communication. However, despite their many advantages, EHR data entry can place an increased demand on physicians' time and compromise efficiency. Outsourcing medical transcription is a cost-effective solution to reduce the burden of EHR documentation.