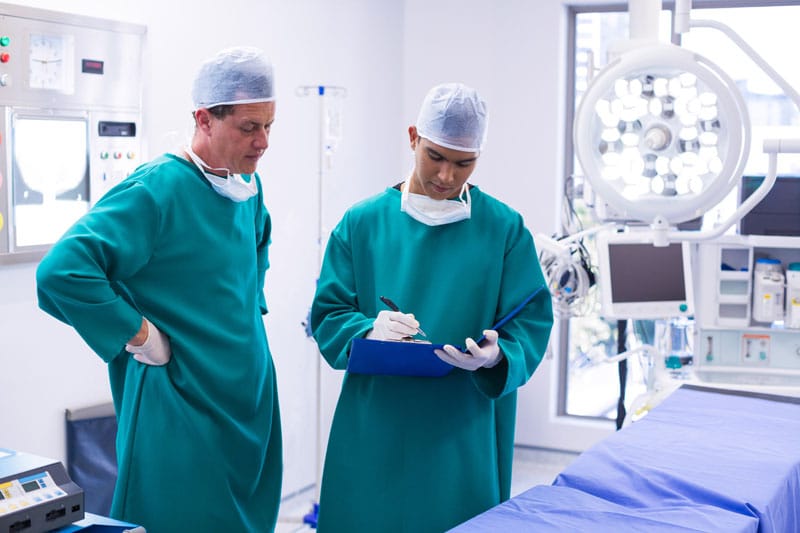 Just like discharge summaries and medical history report, operative reports are also a crucial part of the medical chart. With widespread electronic health record (EHR) system adoption throughout the healthcare industry, operative reports are increasingly accessible in electronic format, and are potential information sources. They are valuable for physicians for quick decision making, for preparing the treatment plan and for gaining quick access to patient records to provide more coordinated, efficient care. With the assistance of a reliable medical transcription service, physicians can ensure accurate EHR documentation and management.
What is an Operative Note?
An operative note is a surgeon's report that includes all necessary documentation regarding all the procedures ranging from what operation a patient had, what was found during surgery, and the post-operative instructions from the surgeon. It ensures continuity of care among the operating team and other colleagues, and provides a medicolegal record of a patient's care. The operation note should accompany the patient into recovery and to the ward and should give enough details to enable continuity of care by another doctor.
Operative note includes the patient's name, data of the operation, pre- and post- operative diagnosis, surgeon's name along with other co- surgeon's name, procedure, indication for surgery, findings of surgery and other details.
Five Parts of the Operative Note
Incision and Approach – This shows the type of incision or portals used like midline, paramedian, posterior; and approach used for the operations. This helps in determining whether a revision surgery is needed.
Findings – All operative findings should be documented with all important details including the pathology encountered, specifying if it was as expected, and anatomical variations.
Procedure – This includes a step-by-step description of the operation beginning from incision to closure with any major anatomical structures encountered, techniques used, tissue excised, prostheses implanted, assisting devices used (image intensifier, gamma probe, tourniquet time), and finally any unexpected complications of the procedure like significant blood loss or iatrogenic nerve injury.
Closure – This part of the report covers any structures or layers closed in order (fascia, fat, skin) and the method of closure, including the material and technique used.
Postoperative Instructions – This is one of the most important parts of the operative note and includes any specific instructions to ensure good postoperative care. It is important to include details regarding any samples sent for microbiology or pathology, any antibiotics that may be required, instructions to multidisciplinary team members such as physiotherapists, clear follow-up instructions, and suture removal and dressing changes. This section is also commonly used to specify conditions for discharge in day case procedures.
Tips to Write Operative Notes
Make sure to write the note with clarity and precision.
Include important details of the procedure like the name of the operation performed, which side it was done, specific location, type of anesthesia given and so on. Also, mention whether the operation was an emergency or an elective one.
Mention the names of the surgeons, anaesthetists, and assistants and their roles in the operation and details of supervision.
Include the details of the patient's preparations, positioning, and additional procedure.
The operative report is an important record in the EHR just like other medical reports. These reports can be shared with other health care providers and organizations like laboratories, specialists, medical imaging facilities, pharmacies, emergency facilities etc and provide comprehensive health information about your patients. To ensure accurate operative notes, associate with a reliable medical transcription company that can transcribe physicians' dictations into error-free reports and upload them into the EHR using HL7 interface.