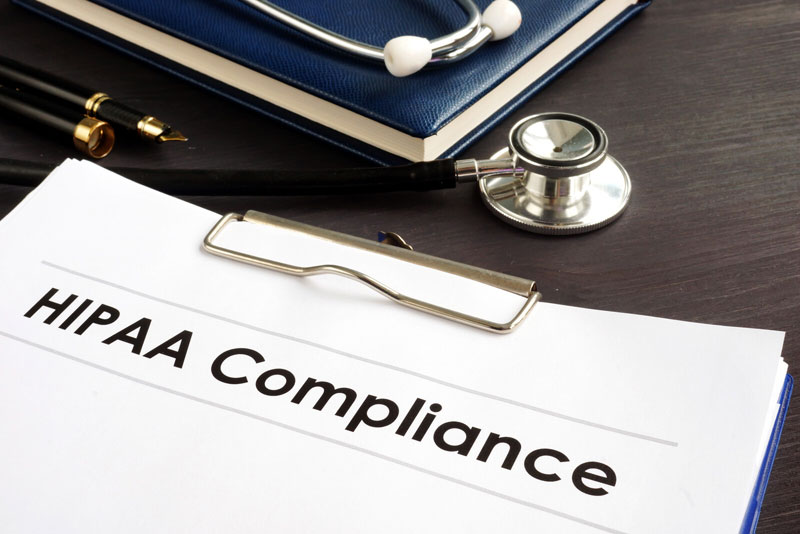 With the increased need for remote healthcare and digitized patient communication, the demand for telemedicine solutions has risen mainly during the COVID-19 pandemic. More and more hospitals are now providing telemedicine/telehealth solutions to digitize patient experience. Telemedicine platforms are used to provide health support to patients through technological capabilities such as mobile phones, computers, or tablets. Just like relying on HIPAA-compliant and EHR-integrated medical transcription services to ensure that these encounters are securely documented, it is also important for providers to choose trustworthy telemedicine platforms.
According to a report from Fortune Business Insights, the telehealth market is projected to reach USD 636.38 billion in 2028, from USD 90.74 billion in 2021, growing at a CAGR of 32.1% during the forecast period, 2021-2028. The report highlights that the market's adoption rate is increasing dramatically, especially in radiology, cardiology, behavioral health, and online consultation. The market is also increasing in significance, with the rising start-ups funding and the launch of products for virtual consultation.
With reliable platforms, healthcare providers can communicate with patients via audio call, video call, email, messenger, or tracking applications. Such platforms can turn HIPAA-compliant by incorporating administrative, physical, and technical safeguards that reasonably and appropriately protect the confidentiality, integrity, and availability of all data in accordance with the Security Rule.
10 Best HIPAA-compliant Telehealth Platforms are –
1. OhMD
Trusted by over 30,000 healthcare professionals, this HIPAA-compliant texting and telehealth platform helps providers to replace phone tag and voicemails by texting patients efficiently while improving care. They can also quickly and effectively communicate with colleagues, care teams, and referring providers. This platform's Video Visits allow connecting with patients in real-time directly from a patient chat. Providers can also use two-way SMS patient texting with patients in the same place and launch a patient video visit, all in just one click.
2. Carepatron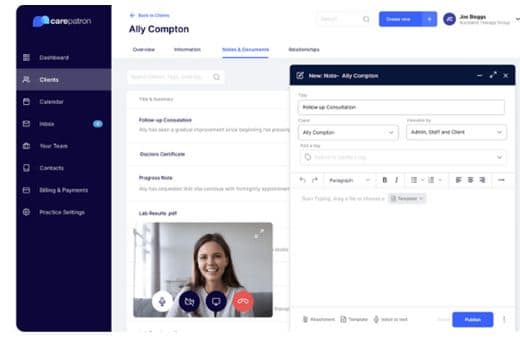 This fully integrated, HIPAA-compliant telehealth videoconferencing tool is dedicated to delivering stress-free, reliable video appointments. Progress note templates allow capturing clinical notes from within the app and then easily store the patient details safely within the EHR system. This software is ideal not only for clinical documentation, but also for patient appointment scheduling as well as medical billing and coding. Its integrated clinical assessments and progress note templates can help to get the work done accurately.
3. Zoom for Healthcare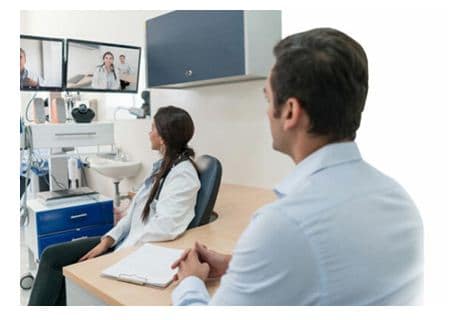 Zoom for healthcare platform supports a variety of applications including telehealth, medical education, collaborative healthcare, and population-based care to patients around the globe. An ideal platform for virtual care & communication, providers can deliver care anywhere. With just one click, they can connect with patients virtually for treatment, care coordination, and follow-up visits. Providers can also easily screen share imaging and test results with all participants. This platform includes Zoom Meetings, Zoom Phone, and Zoom Chat, helps users to enable compliance with HIPAA by employing administrative, technical, and physical safeguards to protect PHI and by executing a business associate agreement (BAA).
4. Healthie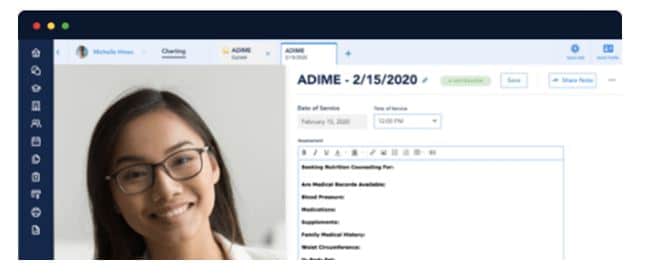 This all-in-one telehealth platform offers the most inclusive suite of features, which enables nutrition and wellness professionals to provide advanced and accessible healthcare. Its key features include Client Engagement Portal, Electronic Paperwork, Scheduling, Wellness Programs, Telehealth & Webinars, Billing, Cloud-based EHR and more. This software is also PIPEDA, GDPR, and PCI-compliant.
5. Doxy.me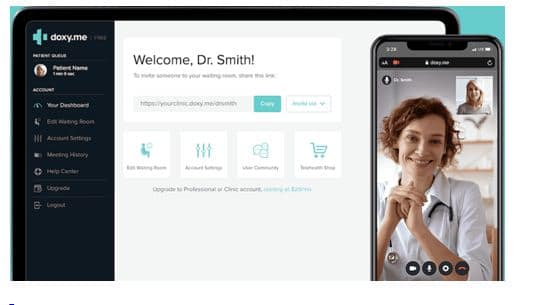 This platform complies with HIPAA, GDPR, PHIPA/PIPEDA, & HITECH requirements and implements state-of-the-art security and encryption protocols to make sure that data integrity and privacy are maintained. Providers can use the live chat option to simply and easily communicate with a patient by text, even while they are on a call with a different patient. Its patient queue option allows providers to see the next patient who has checked in and they can even jump between patients quickly and easily. With this easy-to-use telemedicine platform, there's no need to download software or apps, and patients don't need to create accounts or remember passwords.
6. GoToMeeting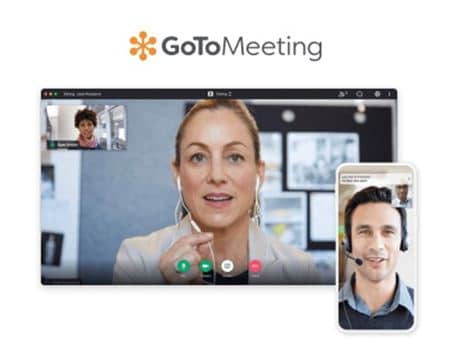 This secure, HIPAA-compliant video conferencing and meeting tool is a flexible cloud phone system with calls, video meetings, messages and call center capability. Compliant with the latest industry security and privacy standards, this software keeps the patients' sensitive information safe. Security features such as one-time passwords and meeting lock, disabled recordings and in-session chat can help keep unwanted guests out. It allows easier appointment booking by integrating calendar plugins like Outlook, Google, Calendly, and Curve Dental. Users can also communicate with the team seamlessly with MS Teams, Slack, and HipChat integrations.
7. TheraNest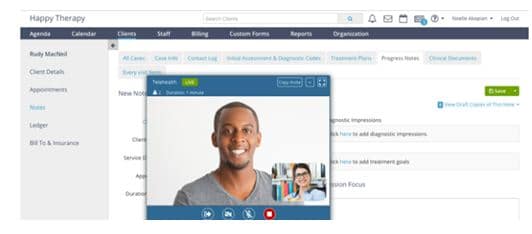 With this tool, providers have full control over the audio and video during virtual consultations. They can quickly join sessions with their unique session link and can even share their screen or have patients share theirs to easily share resources and go over worksheets/ homework. Providers can create invoices and superbills for Telehealth sessions with only a few clicks.
8. athenaTelehealth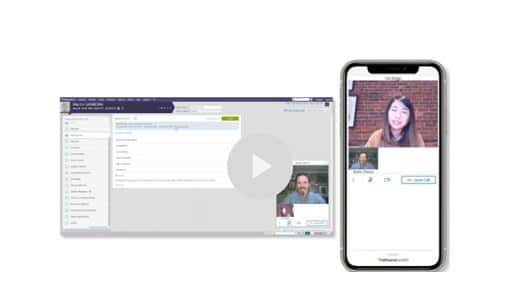 This embedded telehealth software is quite simple for patients and providers to use. Without leaving the platform, providers can complete a full telehealth visit, from appointment scheduling through billing. Caregivers can also add up to four team members to join the encounter in a video consultation.
9. Medici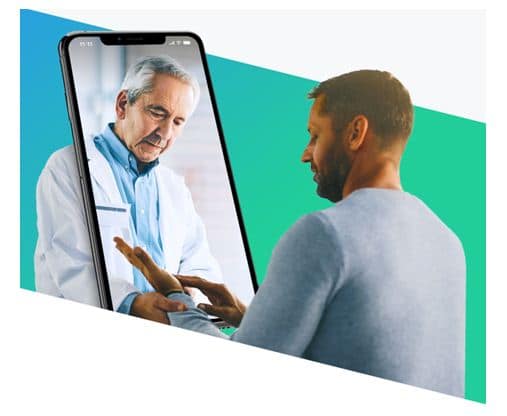 Medici platform allows providers to access their patients easily and thus provide better care. This software meets the highest security standards in the marketplace, with SOC2 Type 2, HIPAA and VCPR compliance. It allows file sharing and real-time chat translation in over 40 languages and incorporates features that provide the ability to add colleagues to cases, and ensure true continuity of care complete with eReferrals and ePrescriptions.
10. Chiron Health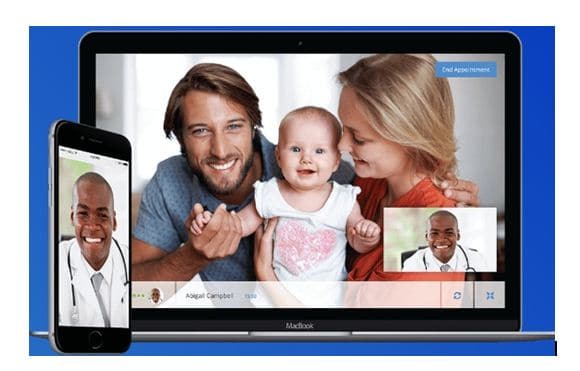 This platform is dedicated to making routine visits easier and more convenient – both for the doctors and the patients. This software's video visits are secure, easy-to-use and designed to improve practice efficiency and patient care.
It is more than important for Virtual medical consultations to be HIPAA-compliant, secure and private. Choosing the right HIPAA-compliant telehealth platform is crucial to improve health outcomes. Practices must also partner with the right medical transcription company to get the EHR documentation right.