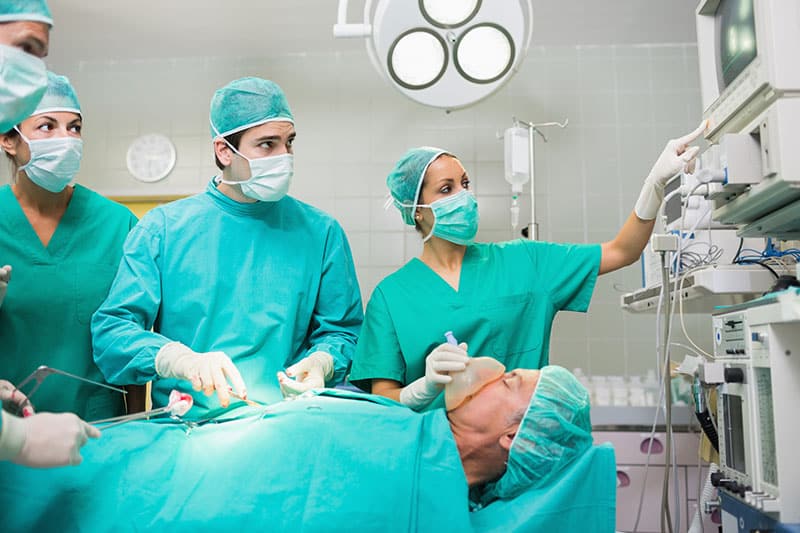 Documenting anesthesia care in the patient's medical record accurately and thoroughly is essential to communicate the patient's anesthetic experience. The anesthesia record should document relevant anesthesia-related information in an accurate, complete, and legible manner. Anesthesia care comprises three phases: preanesthesia, intraoperative/intraprocedural anesthesia and postanesthesia care. Anesthesiology transcription services play a key role in helping providers capture a detailed account of the three phases of anesthesia related care.
Importance of the Anesthesia Record
The anesthesia record provides information about detailed perioperative care, which includes preoperative assessment, anesthesia management, vital parameters, and intraoperative events. Accurate and complete anesthesia documentation is a must for the following reasons:
to enable preanesthetic planning
to provide pertinent information to other healthcare providers who will be involved in patient care
to support quality care and management of critical events
to serve as protection in a potential medical malpractice claim
to meet all applicable regulatory, legal and billing compliance requirements
to facilitate any future necessary chart review
to drive quality improvement activities
for future research
The transition from paper records to electronic medical records (EMRs) enables anesthesiologists to ensure a legible record with standardized documentation, and facilitate greater access to information to optimize patient outcomes and meet other goals.
Anesthesia Record Documentation Essentials
The requirements for the anesthesia record will differ based on the specific requirements for an anesthetizing area or facility. These areas include the operating room, labor and delivery, remote locations, pain management, clinical services (e.g., resuscitation, intubation, IV insertion), and clinic or office settings. Also, the requirements for documentation will tend to change over time based on practice improvement goals, reimbursement and other requirements.
The American Society of Anesthesiologists (ASA) lists the documentation requirements for preanesthesia, intraoperative/intraprocedural anesthesia and postanesthesia care as follows:
1. Preanesthesia Evaluation
A. Patient assessment data: Patient and procedure identification; Anticipated disposition; Medical history – includes patient's ability to give informed consent; Surgical and Anesthetic history; Current Medication List (pre- and post-admission); Allergies/Adverse Drug Reaction (including reaction type); NPO status; presence of and the perioperative plan for existing advance directives.
B. Physical examination, including vital signs, height and weight and documentation of airway assessment and cardiopulmonary exam.
C. Evaluation of objective diagnostic data (e.g., laboratory, ECG, X-ray) and medical records.
D. Medical consultations (as applicable).
E. Assignment of ASA physical status, including emergent status when applicable.
F. The anesthetic plan – including plans for post-anesthesia care and pain management.
G. Documentation of informed consent (risks, benefits and alternatives) of the anesthetic plan and postoperative pain management plan.
H. Appropriate premedication and prophylactic antibiotic administrations (if indicated).
II. Intraoperative/procedural anesthesia (time-based record of events)
A. The following information should be documented immediately before the start of anesthesia care and anesthesia procedures:
Patient re-evaluation
Confirmation of availability of and appropriate function of all necessary equipment, medications and staff.
B. Physiologic monitoring data, such as recording of results from routine and nonroutine monitoring devices.
C. Medications administered: dose, time, route, response (where appropriate).
D. Intravenous fluids: type, volume and time.
E. Technique(s) used.
F. Patient positioning and actions to reduce risk of adverse patient effects/complications related to positioning.
G. Additional procedures performed such as vessel location, catheter type/size, specific insertion technique, actions to reduce the chance of related complications, stabilization technique and dressing.
H. Unusual events during surgery and anesthesia care.
I. Patient status at transfer of care to staff in a Postanesthesia Care Unit (PACU) or an area which provides equivalent postanesthesia care such as the ICU.
A. A time-based record of events that reflects the patient status on admission and discharge from the Postanesthesia Care Unit (PACU), as determined by preset discharge protocols or admission to the intensive care unit.
B. If the PACU is circumvented, criteria demonstrating that patient status at transfer of care are appropriate.
C. Significant or unexpected post-procedural events/complications.
D. Postanesthesia evaluation documenting physiologic condition and presence/absence of anesthesia related complications or complaints.
The ASA states that it is not the responsibility of the anesthesiologist to document the patient's condition throughout the PACU stay or when leaving the PACU.
The ASA also provides the specific guidance for documentation in emergency situations: "In specific circumstances (e.g. emergencies, rapidly developing critical events, time sensitive sequential clinical care activities) an anesthesiologist or anesthesia care team member may be in conflict between a primary obligation to ensure patient safety and best clinical care, and contemporaneous medical record documentation. In these circumstances, attention to clinical care requirements remains the primary obligation. Medical record documentation should be provided as soon as appropriate in view of competing, primary clinical care requirements".
Consequences of Missing/Wrong Information in Anesthesia Record
The anesthetic record is a permanent record of the events of perianesthetic care, which enables essential preanesthetic planning. However, a report in www.anesthesiallc.com notes that anesthesia documentation has been found to contain incorrect entries, missing data, incomplete descriptions and conflicting information. Common anesthesia record documentation errors, according to reports, include:
Documenting the surgical procedures section of a patient's anesthesia record before the surgery is completed
Lack of clarity in the documentation stating the primary purpose of postoperative pain management
Incomplete/missing information regarding vital signs, details regarding adverse events, data for quality reporting and CMS documentation requirements.
Documentation errors can not only impact patient safety but also cause issues with billing. Hospitals and practices should that ensure documentation is done by the right provider at the appropriate time. Today, most providers are outsourcing their medical record documentation tasks to avoid errors. Medical transcription outsourcing companies that specialize in anesthesia transcription can ensure accurate and thorough documentation for all three phases of anesthesia related care. This will ensure proper and well-organized anesthesia administration to support patient care, reimbursement, quality improvement, and chart review by external organizations. By ensuring complete documentation, medical transcription outsourcing will also allow anesthesia providers to spend more time focusing on patient safety and quality. The documentation can be reviewed and analyzed, which may provide valuable insights into how to improve anesthesia delivery and the overall surgical care experience.
MOS Medical Transcription Services provides medical transcription solutions for all specialties. Our medical transcription company is focused on delivering accurate EHR-integrated transcription services in quick turnaround time.