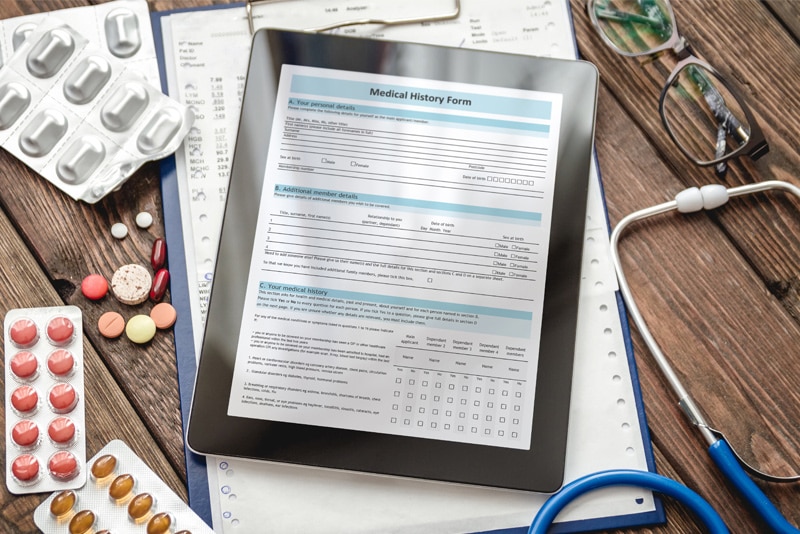 According to a report from Grand View Research, the global electronic health records market size that was valued at USD 26.8 billion in 2020, is expected to witness a compound annual growth rate (CAGR) of 3.7% during the forecast period 2021 to 2028 and reach USD 35.1 billion by 2028. Electronic health records or EHRs are real-time, patient-centered records that make information instantly and securely available to authorized professionals. They also help improve patient care and streamline physician workflow. The introduction of EHRs also eased the medical coding and billing process for providers, as entering data into computerized systems is more convenient than other paper-based methods. EHRs also minimize the risk of errors in patient information and financial details. Most healthcare practices today utilize EHR-integrated medical transcription service provided by a medical transcription company to benefit from accurate EHR entry and reduced documentation workload.
Key factors that boost the growth of this market are –
Government initiatives to encourage healthcare IT usage
Introduction of technologically advanced healthcare services
Rising demand for centralization
Streamlining of healthcare administration
Increasing number of mergers & acquisitions by market players
increase in the demand for electronic health records due to the growing digitalization
The report segments the global EHR market on the basis of product, type, end-use, business models, and region. Product segment is further divided into client-server-based and web-based. The web-based EHR segment led the global market in 2020 and accounted for more than 54% share of the global revenue, and is projected to expand further at a steady CAGR from 2021 to 2028, due to the high usage of these systems by physicians. Types of EHR include acute, ambulatory, and post-acute. Due to the government initiatives promoting the usage of EHRs, the acute type segment dominated the market with a share of over 47% in 2020.
End-users of this market are – hospitals, ambulatory care, physician's clinics, laboratories and pharmacies. Here, the hospital segment led the market and accounted for a market share of more than 61% in 2020. The ambulatory care segment, which includes physician clinics, laboratories, and pharmacies, is expected to exhibit the fastest CAGR over the forecast period, owing to the increasing number of ambulatory care centers globally. Business models include licensed software, technology resale, subscriptions, professional services and others. Of these, the professional services segment dominated the global market with over 30.0% share last year.
Region-wise, the market is divided into North America (U.S., Canada), Europe (U.K., Germany, France, Italy, Spain, The Netherlands, Sweden, Russia), Asia Pacific (China, Japan, India, Australia, Singapore), Latin America (Brazil), Middle East & Africa (South Africa, Saudi Arabia). Owing to the presence of well-established healthcare infrastructure and favorable government initiatives regarding population health management, North America held the highest revenue share in 2020. Asia Pacific is predicted to be the fastest-growing regional market from 2021 to 2028, owing to the developing healthcare infrastructure in countries such as Indonesia, China, and India.
Key players listed in this electronic health records (EHR) market include
Cerner Corp.
GE Healthcare
Allscripts Healthcare, LLC
McKesson Corp.
Epic Systems Corp.
NextGen Healthcare, Inc.
eClinicalWorks
Medical Information Technology, Inc.
HMS
CPSI
AdvancedMD, Inc.
DXC Technology Company
CureMD Healthcare
Greenway Health, LLC
New expansion activities, product approvals, product launches, partnerships, and acquisitions from these players have positively impacted the market in recent years. With the widespread adoption of digitized patient records, EHR-integrated medical transcription services are available, where physician narrations are entered directly into the EHR instead of into other word processing systems.