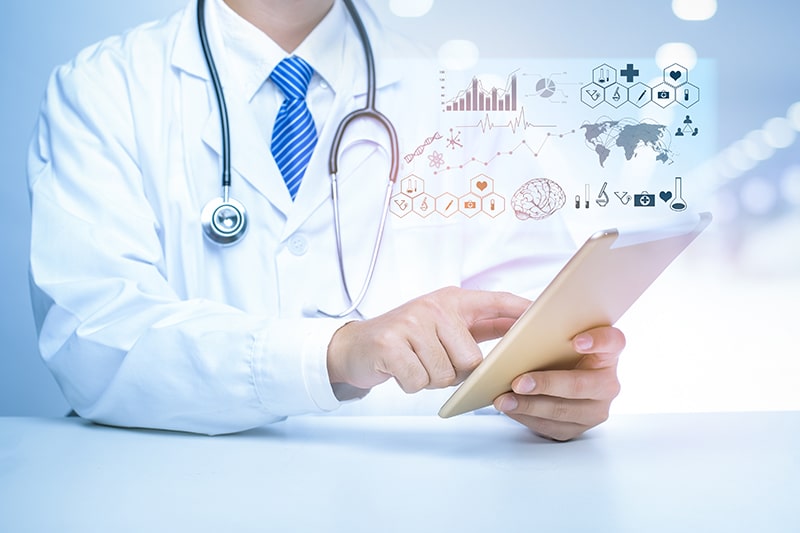 The electronic health record (EHR) is designed to improve patient care and streamline physician workflow. With the widespread adoption of digitized patient records, medical transcription companies enter physician narrations directly into the EHR instead of into word processing systems. Medical transcription services ease physician burnout, improve document quality, and increase patient satisfaction. However, many studies suggest that EHR users are highly prone to making errors which can endanger the reliability of information, and thereby patient care, safety and the provider's bottomline.
Medication Errors: More than 30 percent of all EHR-related malpractice claims are associated with medication errors, according to a study in the Journal of Patient Safety in 2019. On analyzing 248 malpractice claims involving EHR technology, the researchers found that 31 percent of these claims involved medication errors. Another study reported that two-thirds of prescription errors (65.7%) occurred during prescribing or transcribing (info.nhanow.com). Causes include: entering wrong information, entering information in the wrong place, and overlooking EHR flags/warnings for interactions or contraindications. Serious harmful results of a medication error may include death, life threatening events, hospitalization, disability, etc.

Training users on EHR processes can minimize prescription errors. Outsourcing medical transcription to an experienced service provider can prevent potentially harmful medication errors.
Patient Identification Errors: Patient ID errors are another common problems associated with EHRs. Correct patient identification is fundamental to safe care delivery. However, an ECRI Institute study found that the risk of wrong-patient errors is a chronic problem with the large numbers of patient encounters occurring daily in healthcare settings. According to the study, patient identification errors in the EHR were quite common, leading to injury, wrong treatment, and even death. A 2018 Pew Charitable Trusts report revealed that one out of every five patients may not be completely matched to their medical records. Charting to the wrong patient occur when the admission, discharge, transfer (ADT) system fails to put a patient in a bed in a timely manner, according to a Healthcare IT News article.

While EHRs are a major step towards going paperless, digitization of patient records has led to duplicate and disparate medical records. Patient information in EHRs is also inconsistent as systems have different ways of capturing patient demographic information. Leveraging an efficient enterprise master patient index (EMPI) industry best practice essential to prevent duplicates and inaccurate patient information, according to a Health IT Outcomes report.
Inaccurate Medical History: Patients who read their own records online often find mistakes in their medical history, some of which are serious. An January 2021 article in physiciansweekly.com references a study that found that of 22,889 surveyed patients who read their own records, 4830 (25%) found mistakes. While 10% were classified as very serious, 42.3% were reported as serious, and 32.4% as somewhat serious. When patients were asked to provide free text descriptions of mistakes, it was found that the most common type of error involved a current or previous diagnosis.

Simple miskeying could be the reason for such errors. On the other hand, miscommunication or wrong information from the patient could also lead to errors in medical history and bad data in the EHR (healthcareitnews.com). Allowing patients to review their notes routinely could improve EHR accuracy and also provide an opportunity for organizational learning. If patients find errors in their records, they should make sure they are corrected.
 Flaws in EHR System Design: Apart from user-related problems, studies have reported that EHR system design flaws can lead to a glitch and cause inaccurate recording of patient information, such as allergies or medications. Software bugs, disorganized data, system interface problems, and missing/corrupted data can affect decision making, and lead to delays, errors, unnecessary testing, and system downtime. Fortunately, EHR companies are working to ease the tech burden on healthcare providers and improving system design to enhance the clinical decision making process.
With the increasing scope and complexity of tasks that clinicians can perform using EHRs, effective end-user training is critical for success. Benefits of effective training programs include greater accuracy in charting and coding, improved productivity and efficiency that benefits both providers and their patients. Outsourcing medical transcription can optimize the EHR documentation process to support delivery of superior quality care and enhanced ROI for healthcare organizations.