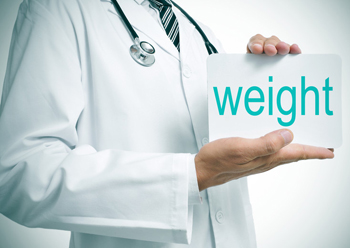 Intensive behavioral counseling is recommended for overweight and obese patients to encourage sustained weight loss through high intensity interventions on diet and exercise. This approach not only supports long-term weight management, but is also necessary for the prevention or early detection of illness or disability (for example, type 2 diabetes, sleep apnea) associated with obesity. However, if healthcare providers really want to provide these benefits to the patients and generate better patient outcomes, accurate documentation of patients' details is inevitable. Let's see why.
There are several factors that contribute to the situation wherein providers don't encourage behavioral counseling:
Many physicians don't consider obesity as an independent medical condition and believe that weight loss is not worthwhile, and that dieting cycles are dangerous for obese patients with no co-morbidities.
A vast majority of physicians lack confidence in reimbursement or do not understand the pathway to reimbursement.
Shortage of primary care physicians (PCPs) owing to the rising demand for primary care services from the aging population and changes brought about by health reform legislation.
No sufficient training in behavioral care and lack of experience in behavioral counseling.
By implementing efficient policies within healthcare facilities, providers can manage the shortage of PCPs and provide sufficient training in behavioral counseling. But, even if there is sufficient number of PCPs, they can't solely manage the counseling effectively. They need to co-ordinate with other providers including nurses, dietitians, physical therapists, specialists and sometime community resources as obese patients may require follow-up between office visits and treatment for co-morbidities by specialists. This is where documentation plays a crucial role. If the PCPs do not document the details of the patients correctly during every visit, wrong information will be passed on to other healthcare providers and this may lead to dangerous situations such as overlooking co-morbidity and related treatment.
The conditions for reimbursement from intensive behavioral counseling may vary according to the carrier and healthcare practices should verify the coverage before allowing the visit. In order to be eligible for intensive behavioral counseling under Medicare, the patients must be Medicare Part B beneficiaries, have a BMI equal to or greater than 30 kilograms per meter squared and should be competent and alert when counseling is provided. Also, the counseling should be done by a qualified primary care physician or other primary care practitioner in a primary care setting. Unless these physicians document the BMI and the behavioral conditions during the counseling correctly, they cannot claim the reimbursement at proper time.
Counseling for Obese Patients with Co-morbidities
Of course, the primary care physicians should refer their obese patients to specialists, if their obese conditions include co-morbidities. Now, the United States Preventive Services Task Force (USPSTF) recommends overweight or obese adults having at least one additional risk factor for cardiovascular disease (CVD) to be provided with intensive behavioral counseling interventions to promote a healthy diet as well as physical activity for CVD prevention. The researchers for the USPSTF reviewed around 74 published studies to determine whether primary care-relevant counseling interventions regarding diet and/or exercise could make improvements in cardiovascular health among adults having known risk factors for cardiovascular disease. They found that intensive behavioral counseling interventions really helped people lose weight and reduce their lipid levels, blood pressure, and glucose levels.
Here also accurate documentation plays an important role as it explains whether the condition of patients improves or not. If the primary care physicians notice something serious in patients with CVD risk and fail to document it, they will continue giving counseling without referring them to specialists for further treatment. Though electronic health records (EHRs) provide an easy for physicians to document patient details, the documents may not be accurate and complete owing to copy-paste errors and limitations of templates. Transcribing physicians' dictations and populating that information into EHR fields may prove more effective.