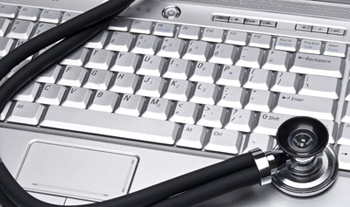 Medical transcription is getting increasingly competitive and is emerging as one of the fastest growing sectors in healthcare industry. The sector has witnessed great advancements in technology aimed at meeting client demands with greater accuracy and timeliness. The US Bureau of Labor Statistics reports that this sector is expected to grow 11% by 2018. They also predict the growing importance of the role of medical transcriptionists in the coming future with employment opportunities for these professionals predicted to grow by 6 percent between 2010 and 2020.
Healthcare facilities are always looking for alternate options and innovative techniques that improve efficiency and care while cutting costs. For example, speed-typing programs, one of the latest innovations, foresee the next few words to be typed based on the first few letters typed by the transcriptionist.
The Future
Here are three major trends that will impact the medical transcription scenario in the years to come:
Speech Recognition Software
Transcriptionists are stepping boldly into the future with the help of voice recognition software which improve productivity and the speed of transcription services. Besides recognizing the human voice, transcription software allows labeling, segmenting and transcribing of voice files. The software is used by the physician, but the files created would need to be edited and checked for accuracy. That's where the medical transcription editor has an important role to play. In any case, this technology is a great advantage for overworked transcriptionists as it provides them with an easier way of working through long voice recordings.
Though this method of transcription is cost-effective and quick, the user has to 'train' the computer to recognize the words being spoken. The full potential of this software will be realized when such changes are effected.
Electronic Health Records (EHR)
Electronic Health Records (EHRs) will be in place by 2014. EHRs contain health related information of individual patients or populations in digital format, allowing easy sharing across different healthcare settings. This record includes comprehensive data on demographics, medication and allergies, laboratory test results, billing information, medical history, immunization status, and so on. In the EHR, structured data elements document patient information via controlled vocabulary rather than narrative text. It does not treat conventional narrative method of transcription in a word document as a part of the 'structured data'.  New technology providing medical transcription software, medical dictation services, and electronic health recording services all in one platform could solve these issues.
Outsourcing
With technological innovations like smartphones, tablets, speech recognition software and EHR making physicians busier, they are  showing a great tendency to outsourcing their documentation and editing requirements. Some of the reasons for this trend relate to the many benefits that come their way: reduced infrastructural costs, greater productivity, short turnaround time and accuracy in documentation.