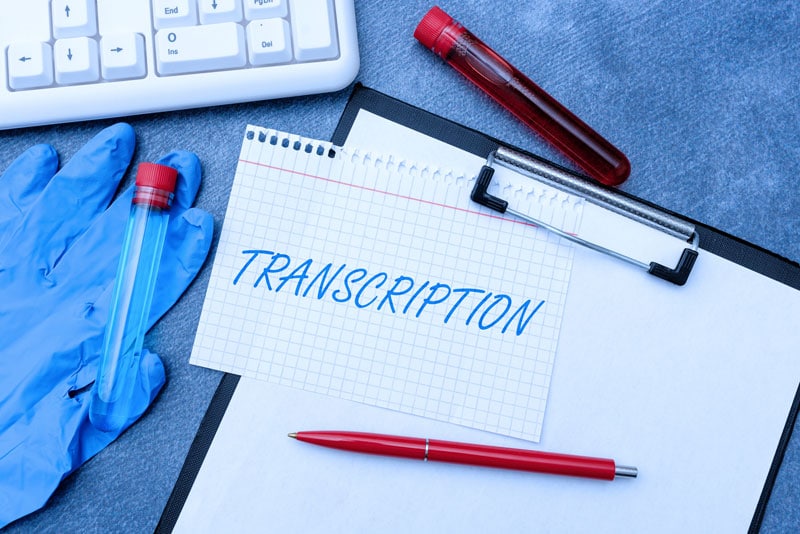 Healthcare organizations are constantly looking for ways to improve patient care and reduce costs. Adopting a blended approach – EHR systems along with medical transcription services is an excellent way to accomplish this goal. With the electronic health record, clinicians are forced to spend more time in front of the computer instead of treating the patients. However, medical transcription solutions play the role of a savior in assisting practitioners to boost productivity.
EHR is a useful tool for keeping track of the patient's medical information. It is a practical and well-organized way to guarantee accurate patient data. Despite the fact that EHR has many advantages, healthcare providers are concerned about this electronic record-keeping system. The difficulty in gathering a thorough patient narrative is the main obstacle faced by healthcare practitioners in deploying EHR. When it comes to having successful conversations with their patients, they find it to be both distracting and an undesirable imposition. Many healthcare professionals complain about their inability to provide high-quality patient care and the general inefficiencies of their office operations. This process takes up a lot of the consulting time and is laborious and time-consuming. Sometimes, doctors misuse the copy-paste feature of the EHR, which leads to inaccurate documentation of medical information and ineffective operation of healthcare facilities.
A Blended Approach Could Be Ideal
Usually, there are three typical ways that hospitals and other medical facilities enter or transmit patient data into electronic form – standardized template, dictation and transcription, and voice recognition. Each of these three solutions has a legitimate disadvantage. This is one of the factors contributing to the trend among healthcare providers to adopt a hybrid approach combining EHR and transcription. If some specific information needs to be entered, there isn't much possibility for personalization with structured templates. Additionally, unless everyone is comfortable with the standard fields, it may take longer for medical practitioners to enter patient data using templates. Accuracy in voice recognition is a problem. With electronic health records, this is crucial since even little mistakes can have a significant impact on patient treatment. If a voice recognition mistake has an adverse effect on a patient, there may be a legal liability.
A combination strategy using both medical transcription and EHR could be helpful to overcome all these shortcomings. Doctors can dictate their notes into a recording device, and the digital equipment will clearly record everything. This audio data is encrypted before being forwarded to skilled medical transcriptionists, who turn them into accurate transcripts that are then incorporated into the doctor's EHR. This combination strategy's key benefit is that it both complies with the government mandate to install EHR and assures correct clinical documentation. It enables doctors to engage with patients more, and concentrate on providing higher-caliber care.
Advantages of a Blended Approach
More time for your patients: No matter how proficient you are with EHR, it can be challenging to keep up while a patient is detailing their symptoms, therapies, and more. However, a medical transcription service would enter the transcript of what is being said into your EHR more professionally and quickly. When the documentation part is taken care of by the transcriptionist, physicians can dedicate quality time to their patients, and patients will feel heard, which is essential to ensure overall patient happiness.
Minimize the chances of document errors: Reduce patient document error by outsourcing your electronic health records to a proficient transcriptionist. If the transcription of your dictated notes is done in-house, there is a chance you could make a typo or a mistake in the documentation. These mistakes take a long time to correct, and if they are not discovered right away, they may have more serious ethical repercussions. However, having someone else do the transcription for you produces documentation that is more accurate and reliable.
Better patient care: Every clinic strives to provide better patient care. You can do it by combining medical transcription and EHR. The key to enhancing patient care is better, more accurate recordkeeping. Your doctors will be able to treat the patient appropriately if the documentation is totally correct and reflects the patient's needs for care. Additionally, digital dictation is used in patient care. Your doctors can spend more time with the patients when they hire a medical transcribing service to handle their dictations. The quality of total patient care is increased by this one-on-one engagement, which also increases patient satisfaction.
Relieves doctors from point and click work: There are several buttons to click and boxes to tick on the EHR. Physicians may tick boxes and click buttons they shouldn't because they are already pressed for time, which could lead to bigger and more significant problems. By taking care of the point-and-click labor that physicians must do, medical transcription and EHR can be combined to minimize potential errors. This enhances patient information and EHR utilization as a whole.
Improved referrals among doctors: You might observe more physician referrals when your EHR is combined with a medical transcription service. When implemented properly, EHR streamlines the exchange of patient data between clinics. When a patient needs a specific approach to care, this is extremely beneficial. Your EHR papers will be simpler to understand and navigate when a medical transcriptionist is working with them. This simplifies the referral process, which benefits both the patient-provider relationship and the relationship between the providers.
Quick reimbursement: Nearly every practice has a problem with payment for services. EHR and medical transcription integration, however, can assist with that. Billing will be more accurate if your records are more accurate. Because of the increased billing accuracy, your clinic can pursue reimbursement more quickly, which gives you time to deal with late or lost payments. The care of patients is also impacted by quicker reimbursement. You may put more money toward enhancing patient care when you have more money to expand your practice, buy new tools, and do other things.
Medical professionals can quickly and safely finish their medical report documentation using EHR-integrated medical transcription services. This integrated strategy aids in raising revenue and boosting productivity. It enhances productive work flow and guarantees that each patient visit is properly documented.