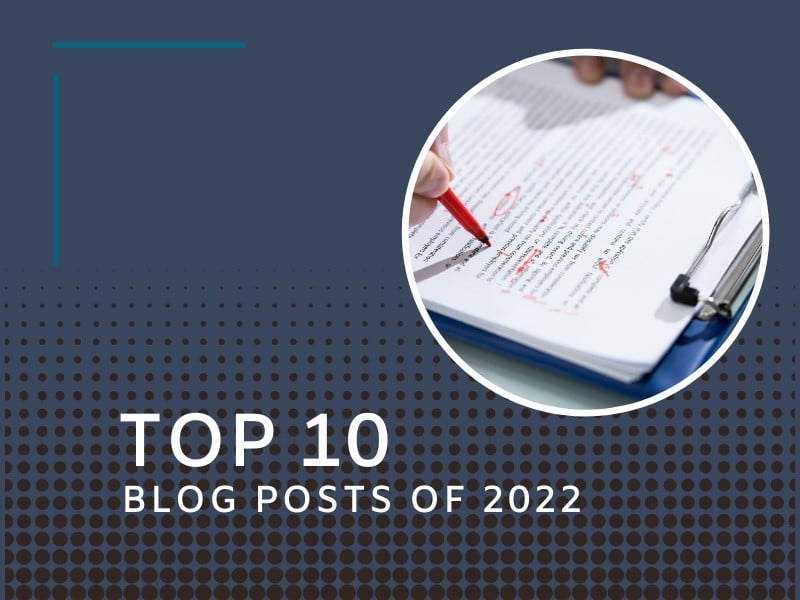 As we are heading to a New Year, here's a review of our most insightful blog posts of 2022.
We are experienced in providing reliable medical transcription services for healthcare clients across the United States and worldwide. Our top blogs are focused on covering diverse medical transcription-related topics including DAP vs. SOAP notes, importance of HIPAA in medical transcription, major components of a medical record, the importance of medical transcription, relevance of real time data entry for medical reporting, important elements in nursing documentation, and more.
Top 10 Blog Posts We Published in 2022
 DAP vs. SOAP Therapy Notes – What Are the Differences?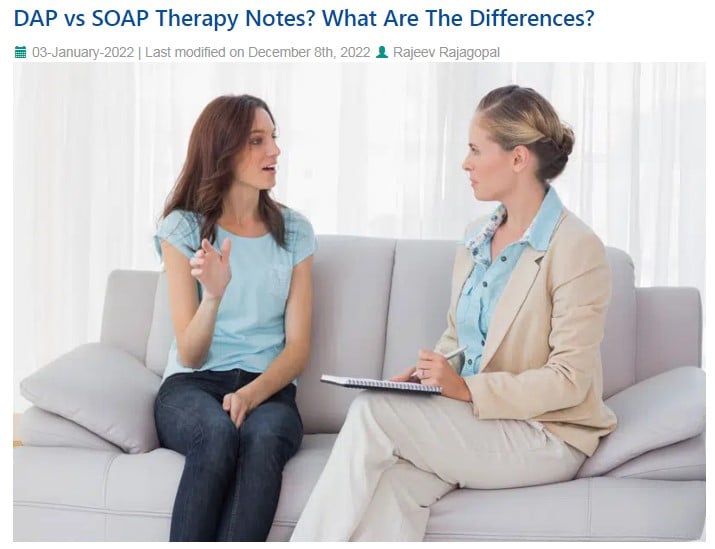 SOAP (Subjective, Operative, Assessment and Plan), and DAP (Data, Assessment, and Plan) are the two common methods of mental health documentation. The main purpose of SOAP notes is to help providers monitor patients with multiple conditions. The DAP note aims to help mental health professionals document and track the patient's progress in an organized and efficient manner. Our blog discusses the key differences between these documentation notes.
What Are the HIPAA Regulations That Apply to Medical Transcription?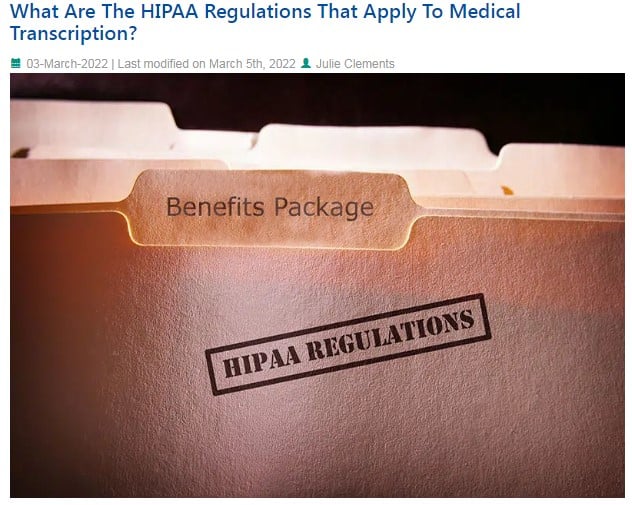 Healthcare organizations that fail to comply with HIPAA standards may ruin their reputation, and be subjected to serious penalties. This law requires healthcare facilities to remain compliant with certain privacy regulations and implement secure electronic access to health data. Also, while outsourcing medical documentation to a provider of medical transcription services, practices must make sure that they are HIPAA-compliant. These blogs provide clear details on how HIPAA applies to medical transcription.
What Are the 15 Main Components of a Complete Medical Record?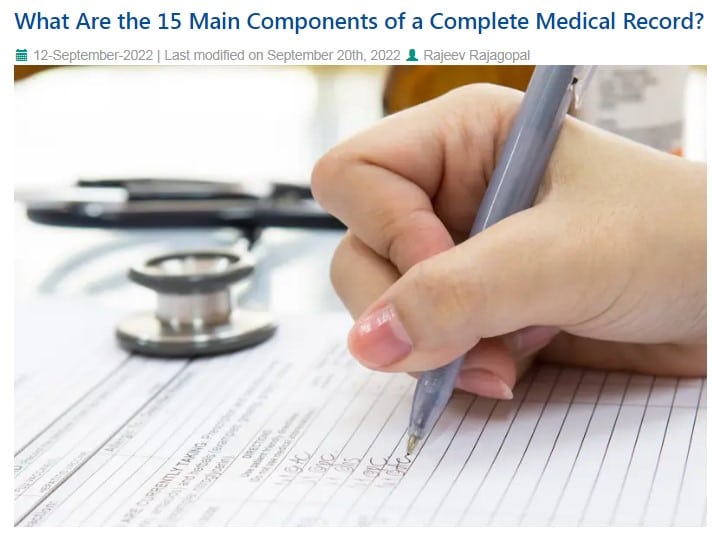 Medical records are both medical and legal documents. All the components of paper records are still included in the electronic patient record, and they are now accessible electronically with the help of medical transcription and EHR. Some of the key elements of a medical record are – Patient Information Form, Medical History, Physical Examination, Consent Form, Informed Consent Form, Nursing Records, Progress Reports from the Doctor, Reports on Consultations, Operative Report, and more.
Importance of Real-time Data Entry for Medical Reporting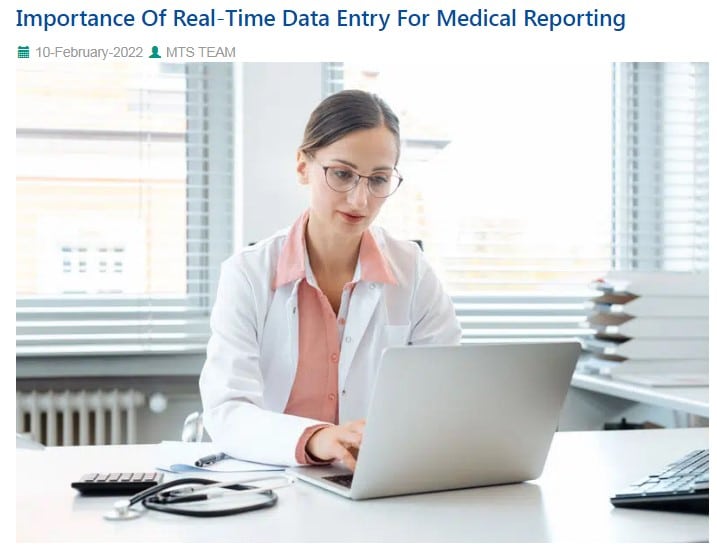 Real-time data refers to the recording of patient evaluations, observations, and interventions and all other types of clinical data as they are generated. Real-time data capture supports informed clinical decision support which improves patient care and safety. Real-time integrated data capture in healthcare can provide many advantages such as – it can prevent errors in the medical record, improve decision-making and patient care, reduce overall costs, and improve compliance.
What Are the Future Trends in Medical Transcription?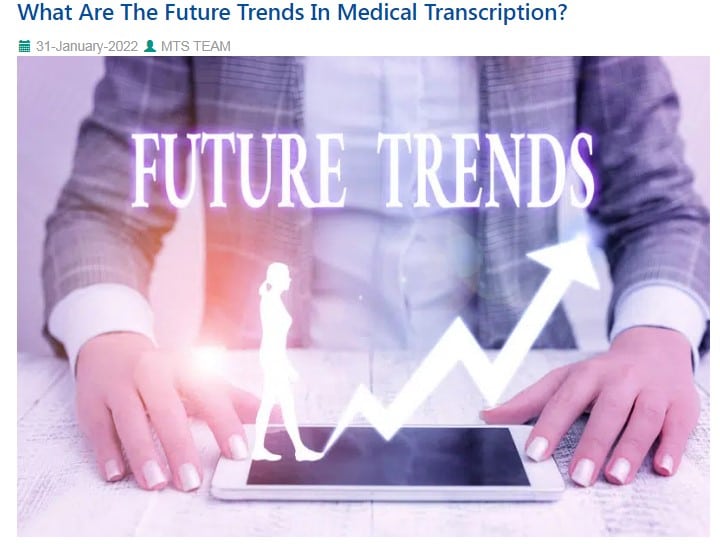 Many developments have led to better patient care and enhanced patient safety. One of the clear signs of this transformation is the developments witnessed in medical transcription. Various developments in medical transcription have changed the game. The next few years are expected to bring advancements that will make transcribing faster, more accurate and more cost-effective. Healthcare organizations are focusing on technology to help physicians better diagnose and treat patients. Our blog discusses some of the future trends in medical transcription.
How to Create an Effective Psychiatric Progress Note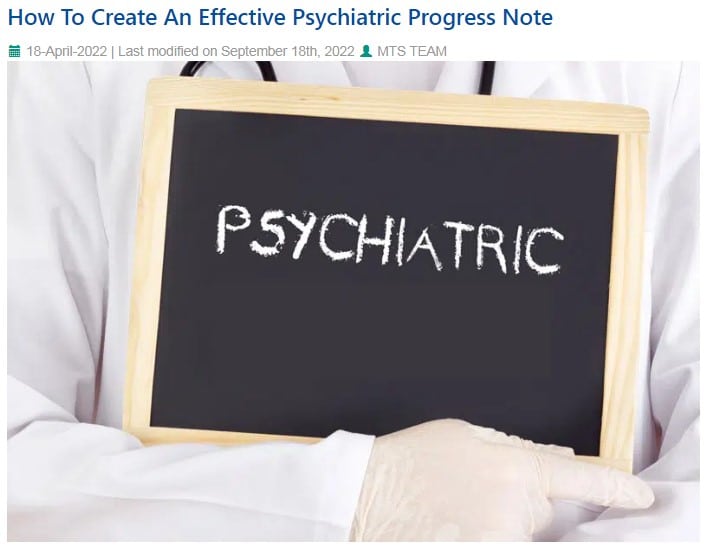 Psychiatric progress notes are an essential part of the medical record and help identify the patient's problem, determine appropriate treatment, and follow up the course of treatment to see if it is effective. These notes must be accurate, succinct, and legible for providing quality patient care. To create accurate progress notes, consider – recording the symptoms, documenting the client's present mental health status, describing your approach and strategies for achieving goals, including every aspect of the patient's current mental health, and more.
10 Must-read Reference Materials for Medical Transcriptionists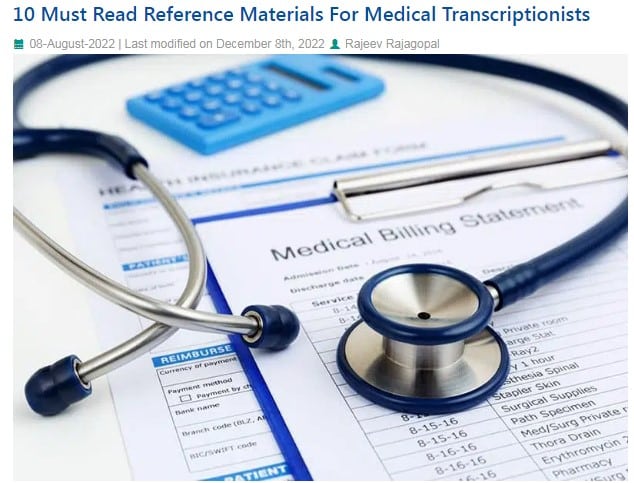 Medical transcriptionists performing the task must be well-versed in the process they're dealing with, as even a single error in the reports could impact the treatment decisions. Professional medical transcription companies provide training for their staff to keep them up-to-date. Having medical reference materials like dictionaries and medical books can help them figure out the exact terminologies and words mentioned in the recording and produce accurate transcripts. Some of the reference materials available for medical transcriptionists include Medical Transcription for Dummies, Merriam-Webster dictionary, Saunders Pharmaceutical Word Book, and more.
What Are the Differences between Medical Transcription Services and Medical Scribes?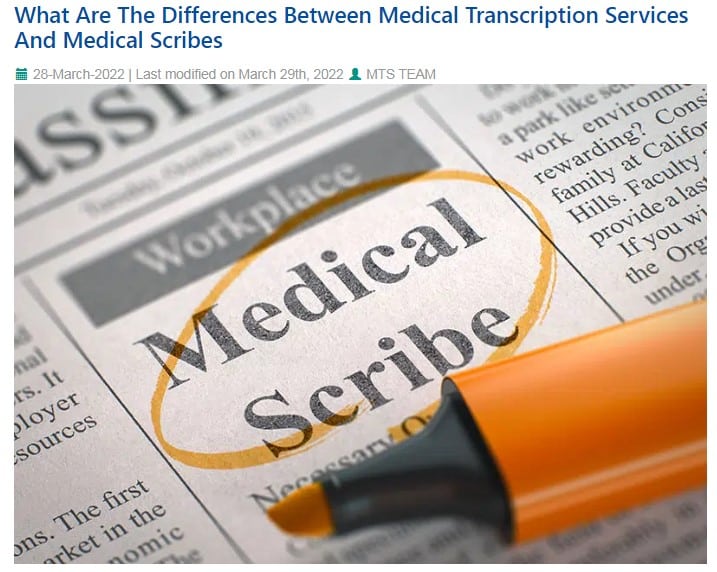 To make the medical documentation process easier, healthcare professionals are now investing in medical transcription service or medical scribes. A medical transcriptionist is a skilled professional who transcribes the physician's dictation into accurate medical records. On the other hand, a medical scribe is a writer or a clerk who sits in the physician's office and extracts relevant medical info from patient encounters. This blog discusses the advantages of both and the key differences between them.
Differences between APSO and SOAP Formats in Clinical Documentation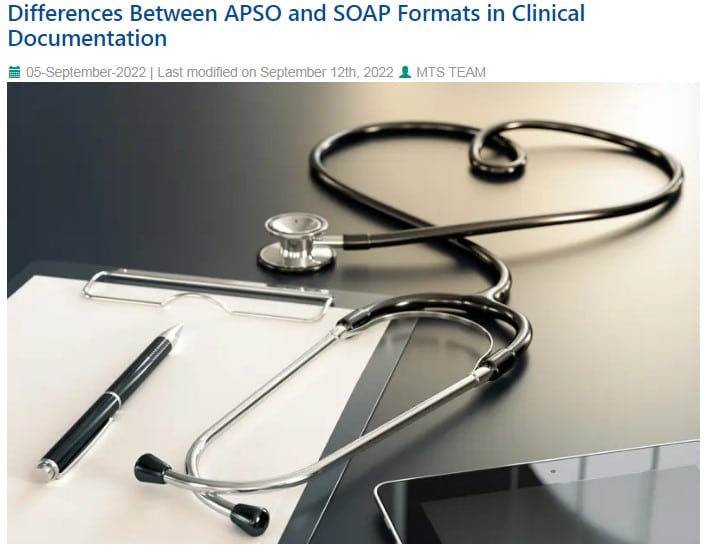 The two methods of entering patient data that are at the center of the controversy are the SOAP (Subjective, Objective, Assessment, Plan) format and APSO (Assessment, Plan, Subjective, Objective) format. Some clinicians are recommending rearranging the SOAP note in the APSO (Assessment, Plan, Subjective, Objective) format. Read our blog for more details and differences between those formats.
Key Elements in Nursing Documentation [INFOGRAPHIC]
To get clear, concise and comprehensive patient charts, it is critical for the nursing documentation to include all the essential components with regard to professional nursing standards. Nursing transcription services provided by experienced companies ensure accurate and timely electronic health record (EHR) documentation. Our infographic highlights key elements in nursing documentation.
Read our blog section for the latest news, updates, and events in the medical transcription industry.