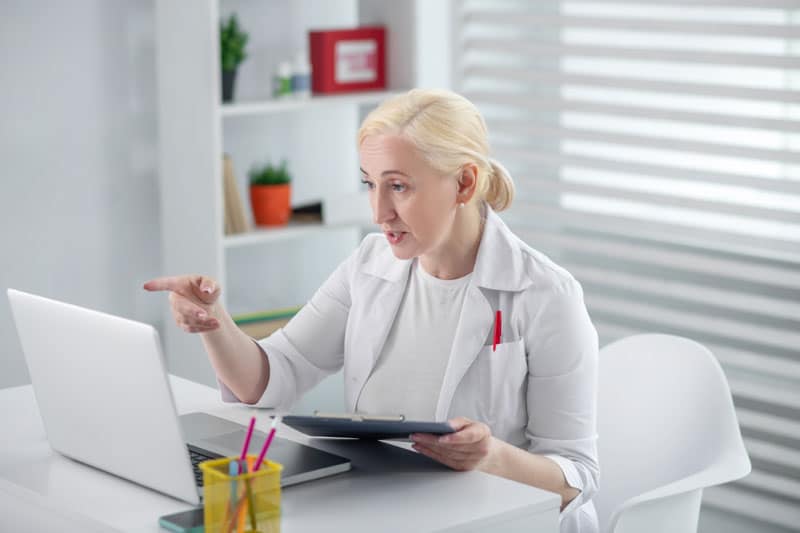 Telemedicine allows healthcare professionals to evaluate, diagnose and treat patients who are at a distance through telecommunication technology. Even though telemedicine was already there in the healthcare industry, it gained huge popularity with the outbreak of COVID-19. With telemedicine, patients are able to connect with the healthcare providers and discuss their health concerns virtually. Telemedicine is an effective solution for minimizing unnecessary and expensive emergency room visits and a useful practice in case of an emergency. With the help of a medical transcription service, all telemedicine consultations can be converted into accurate medical records and uploaded into the EHR conveniently.
Telemedicine is an advanced method of providing medical care via your smartphone, tablet or desktop along with other equipment to monitor your blood pressure, sugar, weight, etc. The medical information gathered is reported to the physician who then provides the appropriate recommendations.
According to an article by WebMD, the U.S. Department of Veterans Affairs saw a massive spike in the number of patients seeing doctors online. Between February and May, about 120,000 appointments a week were conducted via the VA's Video Connect system. That compares to 10,000 a week during the same period in 2019. Statistics from the Centres for Medicare & Medicaid Services (CMS) show that telehealth visits during the pandemic surpassed 11 million through mid-September of this year.
Telemedicine allows patients in rural areas to access healthcare during outbreaks such as the current pandemic. It also allows seniors to communicate with their doctors without having to travel to a healthcare facility and thereby limit the risk of exposure and spread of this virus.
A Drastic Change in a Positive Way
Telehealth has huge coverage with its RPM technology and this improves the options for patients and healthcare providers to continue providing patient care. This will ensure that the patients have more options to access and receive patient care. Today, telehealth is a virtual version of the latest model of delivering patient care. But it can only marginally address the concerns of the healthcare providers. So to resolve these concerns, advanced technology can be implemented to transform the care delivery model into one that is more focused, efficient and proactive. For example, the cRPM solution (continuous remote patient monitoring) allows healthcare providers to efficiently target care resources as soon as it is needed. The ability to identify the patient in the early course of sickness helps healthcare providers to provide better care to the patient before the illness worsens. This applies mainly to 5 percent of those chronic healthcare conditions that drive 50 percent of the healthcare costs.
RPM and other related technology has been delayed by the lack of reimbursement -incentive alignment. But today, Medicare's fee-for-service program is covering telehealth, and so its use along with complementary technology like cRPM will continue to grow. This trend is expected to grow as payers shift from traditional fee-for-service, volume-based care to value-based care that reimburse quickly depending on the medical care provided in the right place, at the right time and in the right amount. The shift has been under discussion for a long time, but today with the outbreak of the COVID-19 virus, healthcare providers are financially stressed and are considering other alternative payment models. Embracing this new model will be an important enabler in the shift to value-based reimbursement and the related care models that will improve health outcomes and the care experience, while also saving money through the efficient targeting of care resources.
A Change to Value-Based Future
Technological advancement is of great value in the healthcare industry, especially when it comes to providing quality care. By continuously monitoring the physiologic status of at-risk populations, cRPM solutions help healthcare providers to more efficiently focus healthcare resources to where and when they can be most effective in preventing or controlling illness. This helps to enhance the value and quality of patient care.
Telemedicine technology allows patients to avail quality consultation, and remote monitoring; it facilitates electronic house calls, and treatments in remote locations that lack medical services; connects patients, and ensures a reliable global healthcare system. It also saves costs and provides better care in locations where the quality of healthcare is not up to the mark. Telemedicine also requires proper and timely documentation, and here professional medical transcription services can prove to be a valuable support for physicians and healthcare systems overall.