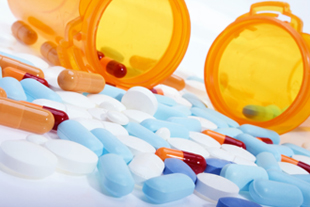 The non-medical use of prescription drugs, particularly opioids, sedatives, and stimulants, has assumed epidemic proportions in the United States, accounting for increasing numbers of emergency room visits and deaths from reactions and overdoses. The Substance Abuse and Mental Health Services Administration (SAMHSA) recently reported that non-medical use of antianxiety drug alprazolam sent more than 123,000 US adults (in their mid-20s and early 30s) to emergency departments (ED) in 2011. ED visits for non-medical use doubled from 57,419 to 124,902 between 2005 and 2010 and then remained stable at 123,744 in 2011.
The report entitled, Emergency Department Visits Involving Nonmedical Use of the Anti-anxiety Medication Alprazolam, is based on data from SAMHSA's 2011 Drug Abuse Warning Network (DAWN), a public health surveillance system that monitors drug-related emergency department visits in the United States.
Alprazolam, also known by brand names Xanax®, Xanax XR®, and Niravam®, was the 13th most commonly sold medication in 2012, and the most commonly prescribed medication in 2011. It is used to treat anxiety, depression and insomnia and is safe and effective when used as directed is safe and effective. However, misuse can result in serious health consequences and may cause withdrawal symptoms such as tremors and seizures. If alprazolam is combined with alcohol or other drugs that depress the central nervous system such as narcotic pain relievers, the effects of these drugs on the body can be dangerously enhanced.
Non-medical use visits may include the use of alprazolam only or in combination with other pharmaceuticals, illicit drugs, or alcohol.
Non-medical use of drugs involves:
(1) Taking more than the prescribed dose
(2) Taking a drug that was prescribed for another individual
(3) Being deliberately poisoned with a drug by another person
(4) Documented misuse or abuse of a drug
Faced with an influx of patients suffering the effects of non-medical use of sedatives, emergency physicians have their hands full treating them. Nevertheless, they need to document the cases correctly and promptly to provide appropriate medical care. Emergency room transcription services are proving to be of great help in this scenario.
The SAMHSA report highlights the need to educate people about the dangers of misusing or sharing prescription medications and the importance of properly disposing of unused medication.