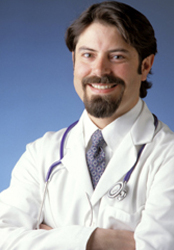 Using the emergency room transcription services offered by a competent medical transcription service provider is a wise decision. This helps to ease a challenging task. What's more, you can save time by outsourcing as in-house transcription takes up valuable time that should have gone into patient care.
Efficient Medical Transcription addresses Many Issues
Reduces Monotony – Transcription does get monotonous and boring after a while. The medical transcription company you outsource to has employees who can do this monotonous work for you – efficiently and affordably.
Resolves Unintelligibility Issues – Each doctor has his own dictation methods. The transcriptionists of a company providing professional emergency room transcription services would have had a lot of experience in comprehending different styles and accents. So they would be able to transcribe across style and accent differences and in the format you specify.
Minimizes Errors – The tensions associated with everyday healthcare management can cause errors to creep into your staff's transcription without their even being aware of it. Your service provider, on the other hand, doesn't have to manage healthcare and so would be able to complete this task efficiently. Accuracy is very important for follow-up care when records can get passed between multiple medical professionals.
Ensures HIPAA Compliance – Your service provider can help you ensure that your transcription adheres to current HIPAA norms.
Maintains Deadlines – Deadlines cannot be compromised on and your service provider will ensure that they aren't. You can even specify your deadlines and gain from customized TAT.
Get Maximum Benefit
So take full advantage of emergency room transcription services from a reliable outsourcing company. Ask for a free trial to assess the services so that you can be sure you're goals are met.