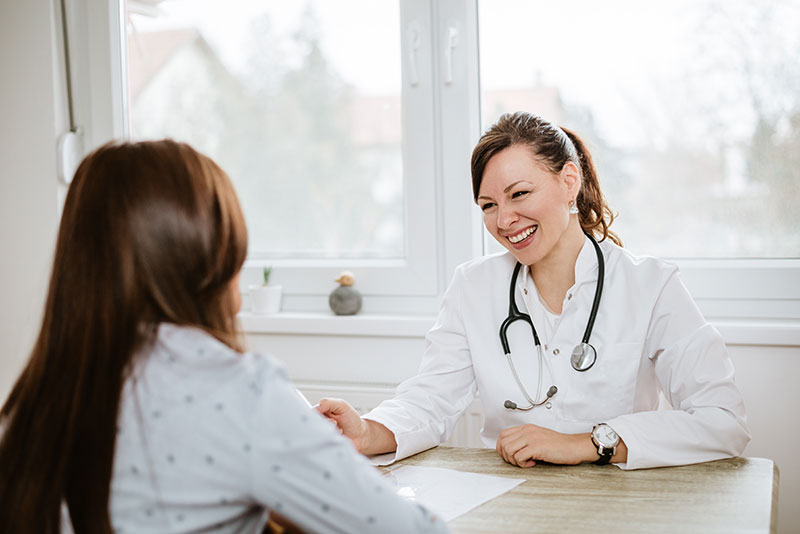 Medical transcription plays a significant role in oncology by ensuring accurate and organized medical records. Transcripts include all records pertaining to different procedures used in the diagnosis and treatment of illnesses at all points of interaction in a way that will help the specialists. A reliable provider of medical transcription services can provide valuable support to oncologists in transcribing and documenting their medical reports accurately.
What Support Can a Medical Transcription Service Provide?
Oncologists have to perform comprehensive patient examinations, provide regular consultations, and plan appropriate treatments. Audio recordings pertaining to these can be carefully transcribed by medical transcription providers, guaranteeing that no important detail is overlooked. For the purpose of creating effective treatment plans, monitoring patient progress, and keeping thorough medical records, precise documentation is essential. It also makes it possible for the medical staff who are involved in the patient's care to collaborate better, and thereby ensure a more unified and successful treatment plan.
Important transcripts include those related to:
Point of Care Interactions
Patient Documentation
MRI/X-ray/scan Reports
Reports on Physical Exams
Reports on Diagnoses
Reports on Operations
Reports on Medications and Other Therapies
Details of the Patient's Physical Response
Summary of Discharge
Doctor-patient Consultations
Benefits of Outsourcing Oncology Transcription
Medical oncologists, surgical oncologists, radiation oncologists, pediatric oncologists, and cancer research institutions can all benefit from oncology medical transcribing solutions. The oncology transcription process includes the following:
Medical professionals' dictations are recorded using a digital recorder or a toll-free number.
The recordings are accurately transcribed by a professional transcriptionist.
Medical jargon and words are accurately transcribed using sophisticated tools and dictionaries.
Transcript quality is ensured by three tiers of review by medical editors and proofreaders.
Secure file transfer protocol is used to transfer files.
Other advantages are:
Accurate Patient Histories: Medical transcriptionists transcribe detailed patient histories, including family medical history, lifestyle factors, and past cancer treatments. This information helps oncologists understand a patient's risk factors and customize the treatment plans.
Efficient Documentation: Transcribed medical records provide concise and organized documentation of patient visits, test results, and treatment plans. This streamlines the oncologist's workflow, allowing them to focus on patient care rather than administrative tasks. Physicians can engage with their patients more effectively and provide better care if they give their full attention to them rather than to a computer.
Legally Compliant Records: Error-free medical transcripts are vital for ensuring legal compliance and protecting oncologists in case of malpractice claims or audits. Transcriptionists are trained to maintain legal and ethical standards in medical documentation.
Improved Communication: Accurate transcripts facilitate seamless communication among healthcare providers, ensuring that oncologists can collaborate with other specialists, nurses, and support staff to provide comprehensive care for cancer patients.
Quality Assurance: Medical transcription services have in place excellent quality control measures to review transcribed documents for errors or inconsistencies. This ensures that oncologists receive highly accurate and reliable records for reference.
Time-saving: Medical transcription services can transcribe audio recordings much faster than oncologists can manually document patient encounters. This time-saving aspect allows oncologists to see more patients or dedicate more time to individual patients.
Customized transcripts: Transcriptionists can create customized templates and reports specific to oncology, including pathology reports, radiology reports, and treatment summaries. These reports provide oncologists with the precise information they need.
Research Data: Oncologists often engage in research and clinical trials to improve cancer treatments. Medical transcripts provide important data for research purposes, enabling oncologists to contribute to advancements in cancer care.
Ensure Continuity of Care: Transcribed medical records help ensure continuity of care when patients see multiple healthcare providers. This is crucial in oncology, where patients often require the expertise of various specialists throughout their treatment journey.
Helps with Patient Education: The transcripts can be shared with patients to help them better understand their diagnosis and treatment plan. This helps with informed decision-making and empowers patients to actively participate in their care.
Timely and Accurate Billing and Coding: Accurate medical transcripts are essential for proper billing and coding, which ensures that oncologists are appropriately reimbursed for their services. This contributes to the financial stability of oncology practices.
Improved Efficiency: By delegating the transcription process to professionals, oncologists can improve their efficiency and overall patient care. They can easily access and reference the transcripts during patient visits, and plan more personalized care.
Medical transcription is a major support service for oncologists, helping them maintain accurate and organized patient records, enhance communication, save time, and improve the overall quality of cancer care. It contributes to the efficiency and effectiveness of oncology practices, ultimately benefiting both healthcare providers and cancer patients.
The foundation of any specialist's medical practice is good documentation. Therefore, selecting the best medical transcription services for oncologists is vital, though challenging.
Providers of professional medical transcription services use cutting-edge technologies to guarantee the security and privacy of your medical records. An advantage of outsourcing medical transcription is that even with demanding turnaround times, the technologically sophisticated solutions guarantee the highest accuracy. The turnaround times can be customized, depending on the volume of transcription, could even be less than 24 hours.