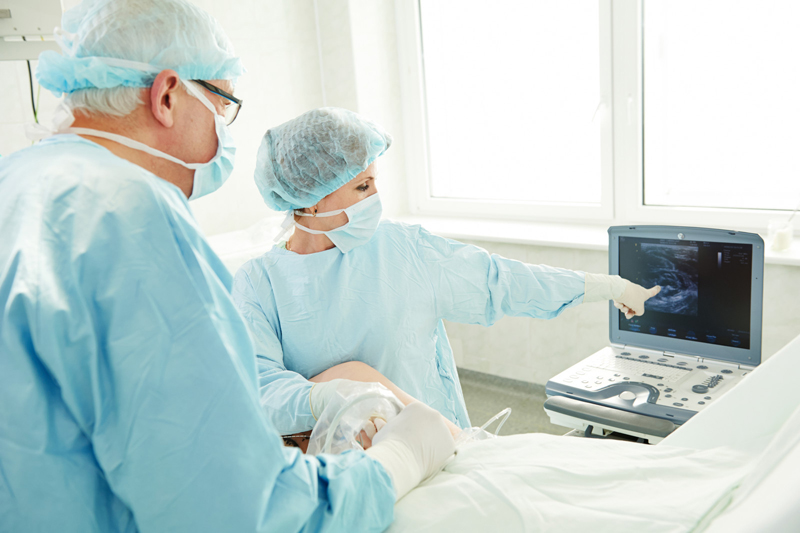 Patient safety in the operating room (OR) has improved significantly over the years. However, while EHR surgical workflow modules and medical transcription services have improved preoperative patient management and postoperative patient management, the challenge of providing safe surgical cares till remains. Reports say that most adverse events in OR are preventable and caused by communication failures and human errors such as lack of focus. Today, there are a wide range of technologies and techniques to help surgical teams improve patient safety in the OR.
Here are some innovative developments in OR safety:
Black box technology: In January, Northwell Health began implementing black box technology in its operating rooms. The functions of the OR Black Box are similar to the black boxes or flight data recorders in airplanes. Developed by Toronto-based surgeon TeodorGrantcharov, the technology captures information during surgeries. This high-tech system to improve safety features cameras and microphones to record the video and audio of the operative procedure as well as physiological data from the patient and the anesthesia monitor. The system then coordinates and reconstructs the data to facilitate review and improve care. Using algorithms, it can detect potential issues and alert a surgeon. Dr. Mark Jarrett, senior vice president and chief quality officer at Northwell Health, believes the OR Black Boxes enables surgical teams to learn, minimize risk and improve care. "It is a proactive approach to improving safety and replicating favorable practices", says Dr. Jarrett (www. libn.com).
OR simulation lab: Since 1999, Newark Beth Israel Medical Center in the RWJBarnabas Health network has offered a training program for its employed nurses as well as recent graduates to develop OR-specific skills. This year, Modern Healthcare reported that the system took the program a step further by setting up a simulation lab in an unused OR with mannequins and other equipment. This allows nurses to practice skills tasks multiple times till they can do it accurately and confidently in a risk-free environment. The program trains nurses on preparing the patient for surgery and handling and using surgical instruments. It's all about improving patient safety, experience and comfort.
A recent article in Outpatient Surgery (February 2020, Vol XXI, No. 2) discussed several products and technologies designed to protect patients from preventable harm:
Non-invasive monitoring platforms: Pulse oximetry and capnography monitorsare extremely valuable for monitoring basic vital signs. While pulse oximetry monitoring measures the degree of hypoxemia in arterial blood, capnography is a method to estimate the partial pressure of carbon dioxide in the arterial blood. Both are literally life-saving platforms.
Videolaryngoscopy: A standard laryngoscope blade is a easy to use, safe and effective airway management option, but poses problems for complex patients with numerous comorbidities. Challenges may arise due to limits in neck flexibility, narrow jaw opening, enlarged tongue, poor tissue mobility, or cervical problems. Videolaryngoscopy reduces the risk of intubation failure and other complications in patients with a difficult airway.
Stabilizing pads: When placing patients in basic supine and lateral positions, surgeons can use positioning pads to prevent risk of pressure injuries and nerve damage. Stabilizing pads can be used to prevent patients from slipping on the surgical table. In addition to appropriate positioning, pressure points should be well-padded.
Endoscope maintenance: Endoscopes are difficult to clean and disinfect. Adenosine triphosphate (ATP) testing and borescopes can help keep endoscopes safe and sterile. ATP testing can detect presence of biological matter and bacteria growth in an endoscope's lumens. Borescopes can detect impurities inside the endoscope's channels that can jeopardize patient safety. Proper scope care also includes drying after proper disinfection. Today, integrated forced-air drying platforms have revolutionized the scope drying process.
Medication identification measures: A medication error is any preventable event that may cause or lead to wrong medication use or patient harm while the medication is in the control of a health care professional or patient. Several factors contribute to preventable medication errors in the OR. High-tech barcoding systems and automated medication dispensing cabinets are effective medication safety solutions, but their use is limited to hospitals and large surgery centers. Medication labeling can help staff indentify and administer the correct medication.
Preventing retained surgical items: Studies have found that 4,500 to 6,000 surgical item cases occur annually in the U.S. Detection technology is the best way to make certain that all surgical items are accounted for and recorded. Options to prevent retained surgical items include fixing radiofrequency tags on sponges and towels and abdominal wanding to detect barcoded sponges.
According to a World Health Organization study that analyzed the challenges of increasing complexity in medical technology, the main reasons for adverse events related to new technologies are lack of proper training and longer learning curves. So operating room safety can be improved only through assessment, improved training and coordination of the surgical team, open communication, and a willingness to adapt and adopt new skills and processes.
Operating room safety also depends on effective documentation of patient care. As surgeons focus on patient safety and care delivery, medical transcription outsourcing can help ensure quality documentation before and after operations.