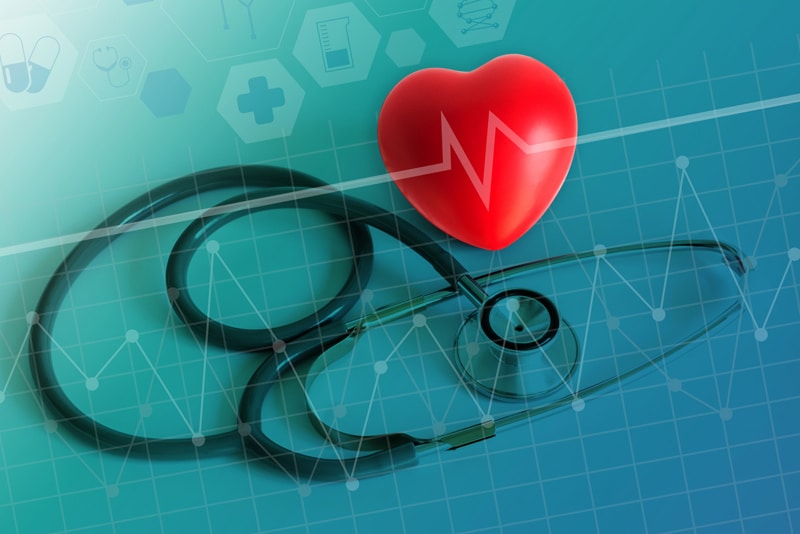 Patient record digitization and EHR-integrated medical transcription services have paved the way for quicker and smarter clinical documentation. Today, social distancing mandates and personal choices to stay out of public places are increasingly shifting the focus to the online world. This is fuelling the implementation of eHealth, defined by the World Health Organization (WHO) as the use of information and communication technologies (ICT) for health. In fact, telemedicine proved to be a game changer for many practices during the lockdown. Let's take a look at the top healthcare technology trends to watch in 2020 and beyond.
Telemedicine: With reimbursement improving and restrictions being lifted for telemedicine across states, virtual consults scaled new heights since the pandemic started. From an outlier, telemedicine has become the de facto healthcare access option for low-acuity patients, those with routine care needs, and people 65 and older who face greater risks if they become infected by the coronavirus. Telemedicine is also allowing patients to see specialists, which is improving diagnosis and treatment. Access to medical experts is a significant advantage for patients in rural areas. The Commonwealth Fund reported that telemedicine made up nearly 30% of outpatient visits in April, while the number of clinic visits dropped almost 60% in mid-March and has stayed low (www.cidrap.umn.edu/). Healthcare IT News reported that a recent survey by the Association of Community Health Plans found that nearly 90% of consumers who used telehealth for accessing care expressed satisfaction with their experience.
mHealth: Over the past 20 years, mHealth has emerged as a viable option to improve patient care. The use of smartphones, mobile devices, implantable technology, cyber networks and interconnectivity for promoting health has become widespread. Cellular infrastructure and internet access and focus on leveraging innovations and connectivity are supporting the fast growth of mHealth. Mobile apps help patients to get actively manage their own health. Physicians can access mHealth tools at any time and access patient records, take notes or send e-prescriptions. Mobile devices and apps are allowing patients to take advantage of telemedicine to consult, connect and communicate with physicians remotely and on-the-go. According to a recent mHealth Intelligence article, for senior living facilities looking to implement telehealth, an mHealth messaging platform may be the best place to start.
Internet of Medical Things (IoMT): The growth of computing and wireless technologies is allowing healthcare organizations to harness the power of the internet. IoMT is the blend of medical devices, software applications, and health systems and services. According to a Deloitte report, IoMT is driven by "an increase in the number of connected medical devices that are able to generate, collect, analyze or transmit health data or images and connect to healthcare provider networks, transmitting data to either a cloud repository or internal servers" (www.healthtechmagazine.com). These widely used devices and mobile apps are now integrated with telemedicine and telehealth via the IoMT, and are playing a key role in tracking and preventing chronic illnesses. With benefits like accurate diagnoses, fewer mistakes and lower costs of care, IoMT is set to evolve in the future of care.
Cloud computing: Cloud computing allows storage of large files and record sharing, making it an ideal option for healthcare. Cloud computing does not require or use a local server and significantly reduces infrastructural expenses and cuts the overall cost. Medical data can be stored in the cloud in seconds and accessed just as quickly. This process eliminates the need for paper records unless specifically requested by the patient. According to a recent report, the healthcare cloud computing market is expected to grow to more than $55 billion by 2025.
Tech to enable "contactless" experiences: Another trend that is expected to gain ground, apart from telemedicine, is "contactless" experiences, according to Healthcare IT News. The report says that, with people wary of touching surfaces due to the virus, experts are visualizing airport check-in type healthcare appointments, both for in-person and virtual visits. Patients can now complete their pre-visit registration formalities online. The contactless patient experience may also involve the use of facial recognition software in hospital registration kiosks.
Predictive analytics: Predictive analytics in healthcare uses past data to predict the future. Predictive analytics can help achieve better care coordination through informed decision making, and improve healthcare delivery and patient care outcomes. Predictive insights can prove very valuable in intensive care, where a patient's life can be saved by timely intervention when their condition is about to deteriorate. Predictive analytics can also help detect at-risk patients in their homes and prevent hospital readmissions. Beyond saving lives, it can reduce operating costs. Health Tech reported that Vanderbilt University Medical Center used analytics to predict the number and timing of expected surgeries, so that they could reduce staffers during slow periods. This improved staff scheduling and allowed the center to recover costs amounting to the salaries of 2.8 anesthesiologists.
The face of medical transcription is also witnessing technological advances that are altering the way patient records are produced. Innovative technologies like machine learning and natural language processing have emerged as viable solutions to tedious EHR data entry by physicians. However, even with advancements in speech recognition and transcription technology, the services of medical transcription companies continue to be relevant as the transcribed text still need to be checked by humans to ensure that healthcare providers get accurate and proofread notes.