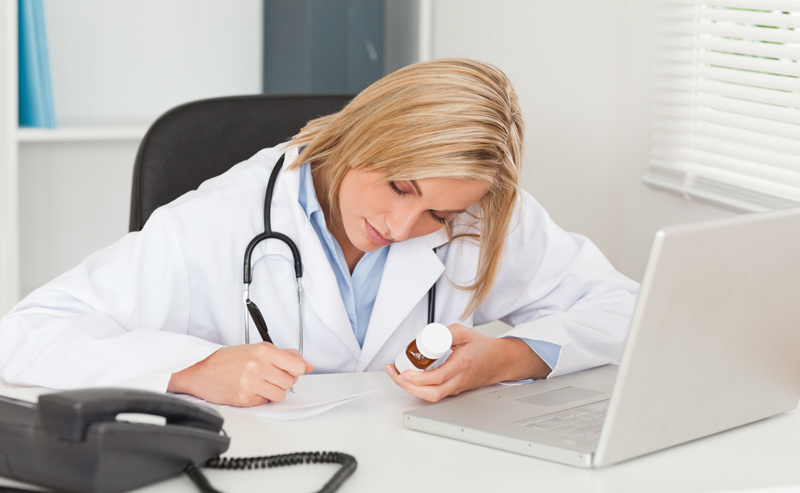 With the continual emergence of new disease-causing viruses, bacteria and other infections, infectious disease specialists face numerous challenges for patient diagnosis and treatment. Bacteria that are resistant to antibiotics have made illnesses that were once easily treatable with antibiotics untreatable, leading to dangerous infections. Medical transcription outsourcing is a practical option to maintain legible, timely, complete, precise, and accurate infectious disease electronic health records (EHRs). Importantly, proper documentation is crucial for appropriate antibiotic prescribing. However, a new study found that nearly half of all antibiotics are prescribed without a documented indication in the ambulatory care setting.
The Challenge of Antibiotic Resistance
While antibiotics aim to fight infections, overuse and misuse of antibiotics have led to the development of antibiotic-resistant pathogens. Antibiotic resistance is now an urgent global public health threat. The US Centers for Disease Control and Prevention (CDC) estimates that 2.8 million antibiotic resistant infections occur each year, leading to 35,000 deaths annually.
Overuse and misuse of antibiotics leads to the development of antibiotic-resistant bacteria. When exposed to antibiotics, bacteria change so that they become resistant to the action of the medication. Such antibiotic-resistant bacteria can multiply and even transfer their resistant properties to other bacteria. Many illnesses that were once easily treatable with antibiotics have become untreatable due to antibiotic resistant bacteria, leading to dangerous infections. Antibiotic-resistant bacteria are usually difficult to destroy and more expensive to treat.
Important examples of antibiotic resistant bacteria are:
Methicillin-resistant Staphylococcus aureus (MRSA)
Clostridioides difficile (CDI)
Candida auris
Vancomycin-resistant Enterococcus (VRE)
Multi-drug-resistant Mycobacterium tuberculosis (MDR-TB)
Carbapenem-resistant Enterobacteriaceae (CRE) gut bacteria
Neisseria gonorrhoeae
According to the CDC's 2019 "biggest threats" report on antibiotic-resistant pathogens, Clostridioides difficile (CDI), carbapenem-resistant Enterobacteriaceae (CRE), and drug-resistant Neisseria gonorrhoeae continue to be "urgent threats" and they are joined by carbapenem-resistant Acinetobacter and Candida auris (www.contagionlive.com).
Importance of Documenting Indications of Antibiotic Prescriptions
Antibiotic prescriptions should be accompanied by appropriate documented indication and intended duration of antibiotic use in drug charts.
Documentation of indication and intended duration of antibiotic use in drug charts based on antibiotic guidelines is important for many reasons:
To estimate the actual scope of inappropriate antibiotic use
To support efforts at antimicrobial stewardship and reduce inappropriate antibiotic prescribing
To improve the quality of communication between healthcare providers and patients by keeping the team up to date of the plan for antibiotic use and of any intended reviews
To support continuity of care
Requiring clinicians to document the reason for prescribing an antibiotic could also get them to evaluate its appropriateness and curb overuse.
Study warns about Inappropriate Antibiotic Prescriptions
The results of a national study published last year indicated that compared to other health care settings, urgent cares have both the highest percentage of visits resulting in antibiotic prescriptions as well as the highest rate of inappropriate prescribing for respiratory tract infections.
Despite the importance of proper documentation for antibiotic prescribing, the study found that in 2015, about 24 million antibiotic prescriptions in the US lacked a documented indication and 32 million prescriptions were identified as inappropriate.
Researchers conducted a cross-sectional study based on data from the National Ambulatory Medical Care Survey to determine how frequently antibiotics are prescribed without a documented indication in the ambulatory care setting, and to identify characteristics of the patient, provider and visit associated with inappropriate antibiotic prescribing. According to the study published in the BMJ, patients visiting urgent-care centers were most likely to receive an antibiotic prescription, even if they had a respiratory illness for which the drugs are inappropriate (www.contagionlive.com). The researchers found that of the 990.9 million ambulatory care visits across the country in 2015, 130 million resulted in an antibiotic prescription. Of these visits:
57% were for appropriate indications
25% were inappropriately prescribed
18% had neither appropriate nor inappropriate documentation
43% of prescriptions may have been potentially inappropriate
Antibiotic prescription without an indication was more common among adult male patients and seeing a non primary care specialist. It was also associated with longer visits, which could indicate more complex patients, "coding fatigue," or "insufficient consultation time."
"Our study identified several independent risk factors for antibiotic prescribing without a documented indication; these may be useful in directing initiatives aimed at improving documentation. With 60% of antibiotic expenditure and up to 90% of antibiotic use originating in ambulatory care settings, more focus is needed to support well informed stewardship efforts beyond the hospital," the study authors concluded.
Medical transcription companies providing infectious diseases transcription services can support providers in the efforts to improve antibiotic prescribing and patient care.