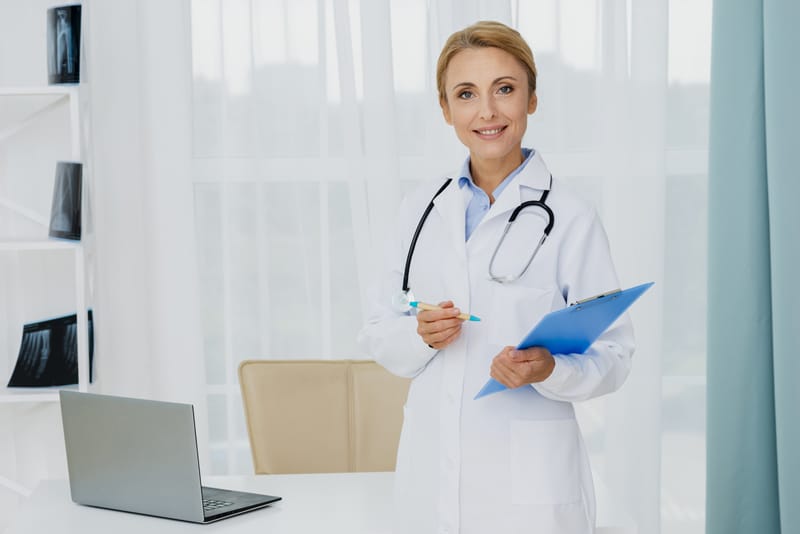 As a medical transcription company based in the U.S., we have kept pace with the developments in the healthcare industry, especially the switch to electronic record-keeping. We serve different types of healthcare facilities and organizations, including concierge medical practices. In the concierge medicine model, which first made its appearance in the mid-1990s, patients pay an additional cost for a boutique healthcare experience.
An article published by NPR in January 2020 noted that concierge medicine is getting more affordable, but is still not widespread. Today, reports say that there is a surge in interest in concierge medicine as independent primary care providers find it difficult to cope with the challenges of the 2019-nCoV public health emergency. A recent Medical Economics report says that the same factors that made concierge practices resilient enough to survive sweeping health care reform have enabled them to withstand the current COVID-19 crisis.
What is concierge medicine? ConciergeMedicineToday.com defines concierge medicine is a form of membership in which doctors provide medical care to patients generally providing 24/7 access, a cell phone number to connect directly with their physician, same-day appointments, visits that last as long as it takes to address their needs and varying other amenities. The concierge physician receives a fee in return for these services, which allows them to spend more time with patients.
How is concierge healthcare different from direct primary care (DPC)? Direct care physicians do not accept money from insurance and charge a monthly fee of less than $100 per month which generally covers unlimited patient visits. On the other hand, concierge physicians usually collect insurance payment, charge an additional higher monthly fee, and focus on offering value-added services (outside what is covered by insurance) such as vascular scans, "executive" lab panels, extended office visits, and even accompanying patients to specialist visits (www.medicaleconomics.com).
Why are experts referring to concierge medicine as an effective alternative to meet the current and future challenges in healthcare? According to a Medical Economics article published May 11, 2020, the novel coronavirus pandemic has put heavy pressure on the financial, clinical and operational aspects primary care. On the other hand, the report notes that concierge practices have greater strength to withstand these pressures of the current situation due to the following advantages:
More reliable cash flows from annual membership revenues in the range of $1,800 – $2,000.
Better patient retention and a more consistent patient base.
A more extensive patient base (250 and 600 patients) than primary care patient panels, improving management of outreach, communication and care.
Prompt and effective use of digital communication and telehealth to serve the elderly and those with chronic conditions, with higher satisfaction rates among both patients and physicians.
Manageable staffing, typically comprising one physician (for 600 patients) along with just two or three staff members.
In contrast, primary care practices are facing debt obligations, volume-based performance demands, declining reimbursements, increasing administrative challenges, and overall burnout. The Medical Economics report points out that concierge medicine offers more flexibility and stability, personalized care and greater satisfaction for physicians and their patients, making it a feasible alternative to restructure the current and future challenges of primary care.
The COVID-19 pandemic has put the spotlight on telemedicine as an effective way to connect patients, physicians and health systems, while keeping them safe with social distancing. One of the most robust additional services that concierge healthcare providers deliver is immediate routine and emergency telemedicine diagnosis and treatment. Forbes cites Daniel Carlin M.D., founder and President of WorldClinic, is a pioneer in the field of "total care" medicine as saying:
"By providing customized prescription medical kits with 24/7 phone and video access to a team of physicians who have a comprehensive understanding of the patient's medical situation, we're able to deliver emergency care that has been proven to save lives time and again".
When concierge medicine took its initial steps, the purpose was to provide luxury medical care. According to NPR.org, high-quality primary medical care is becoming more affordable. The emergence of lower-priced models will possibly change the conception that concierge medicine is reserved for an elite group. And as this primary care model gains traction, good medical records are essential for the continuity of care of patients. Physicians can rely on medical transcription outsourcing companies to meet this requirement.