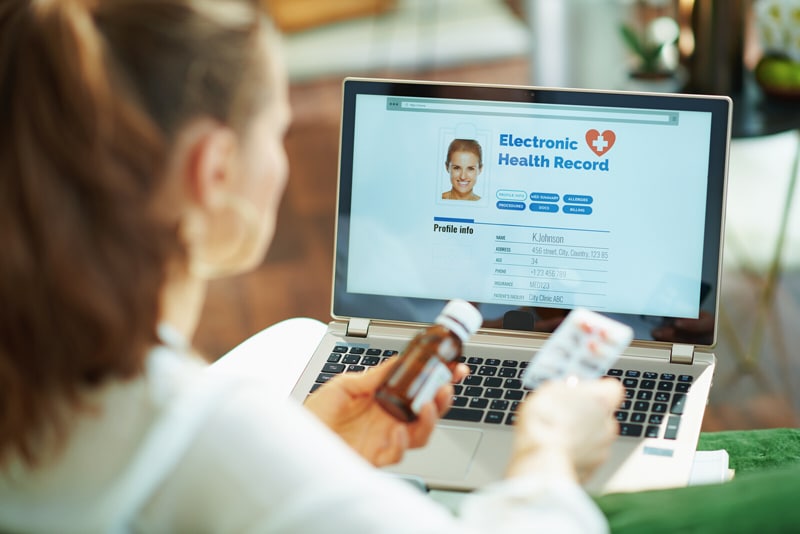 Getting the medical record right is necessary to provide optimal patient care, bill for services, and protect against allegations of negligence. Ensuring accurate medical charts has become all the more important during the COVID-19 pandemic, when electronic medical record (EMR) documentation may come under greater scrutiny. Medical transcription companies are doing their best to help providers document care, but reports indicate that physicians are facing serious documentation challenges during this public health emergency.
According to recent reports, the key EMR challenges that have been exacerbated or even brought on by the pandemic are as follows:
Existing issues relating to user interfaces and usability issues, the quality of the data entered, and interoperability among systems are posing a challenge to deliver care during the Covid-19 crisis.
Today's EHRs are continue to be inadequate when it comes to overcoming the information challenges that clinicians face on a daily basis. They are proving insufficient to keep track each patient's condition, and recognizing and documenting new symptoms of coronavirus.
The way EHRs are designed, it can take a long time for the clinician to get a clear picture of the patient during the consultation. The EHR has many tabs, with information spread across the problem list, medications, imaging, etc. The result, according to a Stat News article is that the "essential timeline of health data is lost". As it is difficult to compile a cohesive narrative of the patient's data, this may hide underlying vulnerabilities, including the patient's risk for COVID-19.
Most EHR systems are complex, which makes upgrades and changes slow and expensive. It will be difficult to update new symptoms of COVID-19, comorbidities, risk factors, and the relevance of geographic location, in a timely manner.
Sharing data across platforms and with patients is essential, especially during a disease outbreak. Such data includes diagnostic tests, locations of confirmed positive cases, tests administered, treatment results, etc must be freely available. However, while scaling is important, the Stat News report points out that while modern EHRs may allow tracking dozens of patients, they do not have the capability to scale hundreds or thousands during a public health emergency like the present one.
There are reports about the increasing practice of EMR workarounds, where staff tend to ignore some of the system's automated warnings as a way to save time and provide patient care more quickly.
In the light of these challenges, experts are calling for a revamp of EHR design. A recent Harvard Business Review report suggests a "plan-centric EHR" that can deal Covid-19, and incorporates the latest evidence-based treatments in each patient's care plan based on their current status and underlying health conditions. Features of such a plan-centric EHR would include:
Ability to accommodate care plans for different types of conditions and situations.
Combination of appropriate algorithms for treating different types of conditions and concerns that a patient may have.
Equipped for care team support where all members of the team would see both the patient's master plan as well as their own to-do list.
Interoperability, where the plan would be available anywhere the patient goes.
Reminders and suggestions on care and ability to route messages and test results to the appropriate care team member.
Analytics for the individual patient and populations.
All health care institutions should also have emergency preparedness plans in place to deal with crises like the current one. In addition to business continuity plans, ramping up IT and computer system administration procedures, cybersecurity awareness, and data backup, experts recommend scribe support to manage documentation (www.statnews.com).
During a disease outbreak like the present one, timely and efficient documentation support is essential to increase clinicians' efficiency. Outsourcing medical transcription is a practical strategy to ensure accurate and timely EHR data entry and data management.