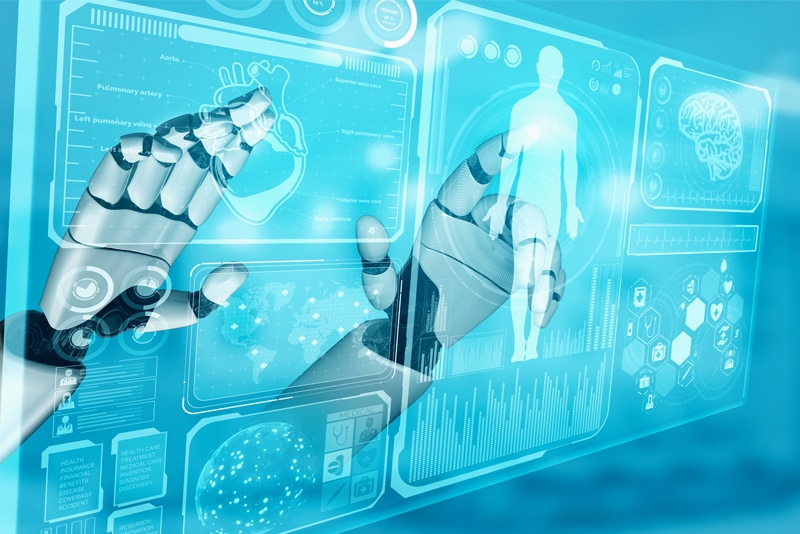 Today, technology plays a significant role in the healthcare industry. The rising pressure to generate accurate and timely medical reports to provide optimal care to patients has led to the adoption of AI or artificial intelligence in medical transcription. Now, professional medical transcription services utilize AI-based medical transcription software to provide seamless transcription to hospitals and other healthcare systems.
Almost all hospitals in the US use EHR for documenting patient data and we already know that implementation of EHR has led to large-scale physician burnout. According to a survey by The Harris Poll on behalf of Stanford Medicine, 71 percent of the respondents said EHRs result in physician burnout and 69 percent respondents stated that EHR affected the productivity of physicians as they were forced to spend considerable time on the computer drafting patient records. Low physician productivity and burnout result in poor patient satisfaction.
Is EHR Actually Effective?
The first federal system to support widespread implementation of EHRs across the healthcare industry was The Health Information Technology for Economic and Clinical Health (HITECH) Act, a component under the American Recovery and Reinvestment Act of 2009. Since then, laboratory managers and physicians have seen their parent healthcare organizations struggling to implement EHR documentation systems and comply with the new regulations.
A large number of healthcare practitioners and physicians believe that EHRs help them to be compliant with all the regulations. The EHR plays a crucial role in shaping the patient-physician relationship which impacts the quality of patient care. EHR systems are expected to bring about better patient outcomes. But in reality, despite spending huge dollar amounts, nothing much has changed and EHRs lacks interoperability. Healthcare networks are forced to integrate a mix of mismatched and disparate EHRs to survive in the current healthcare scenario. There is no doubt that clinical documentation processes need to be improved to facilitate collaboration, communication, and trust between patients and providers.
Use of AI in Medical Transcription
The answer could lie in innovative technology. AI (artificial intelligence)-based medical transcription can ensure accurate and speedy medical transcripts and medical documentation. Advanced technologies like speech recognition and natural language processing (NLP) help in the creation of medical transcripts by processing patient-physician conversations on a real-time basis and collating, sorting and assembling clinical information from multiple disparate sources in a matter of seconds. Advanced AI-based medical transcription that is embedded with speech recognition software application allows providers to use their preferred devices to record their dictations. Cloud-based medical transcription devices like DVR or dictation microphones can be used for recording physician's dictation. For example, Mid Carolina Cardiology, a part of Novant health uses intelligent voice-based document management system that helps healthcare organization to document clinical records easily.
To provide quality care to the patients, medical practitioners need not be technology literate. Having a cutting-edge transcription platform with speech recognition tools and other patient-centric tools helps physicians to deliver care to the patients.
Technology has also changed the traditional method of medical transcription. While artificial intelligence helps to do the major task in transcription work, human transcriptionists still have an important role to play in ensuring the accuracy of transcriptions. This is especially so, when it comes to transcribing audio recordings that contain overlapping voices, or wherein speakers use different dialects or languages, or wherein people speak too quickly. Professional transcription services use HL7 interface which provides the framework for integrating, sharing and retrieval of EHR. It provides an encrypted and secure means of transferring files. Outsourcing to a reliable medical transcription service will help you document medical records accurately and precisely.