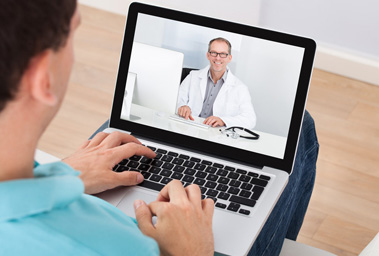 As per Skip Fleshman, partner at Asset Management Ventures, telemedicine is poised to be this year's major digital health trend. He opines this trend would appeal not only to younger patients, but also to older populations. Telemedicine is also cheaper than in-person care and Medicare and Medicaid have started coverage for not-in-person consultations. However, medical documentation either using an EMR or done by a medical transcription company plays an important role in ensuring the viability of telemedicine.
Fleshman notes four reasons in this Forbes article for the growth of this digital health trend in 2015:
Better video chat experience than in the past owing to faster Internet connections and advanced software
Better accessibility of mobile devices that enable people to consult their doctors from anywhere
With wide adoption of electronic health records, doctors are able to access patient records more easily
Asynchronous messaging is comfortable for patients and more time-efficient for doctors
The American Academy of Family Physicians also opines that telemedicine is emerging as a critical building block in the delivery of care. The increasing demand for health care, especially in underserved rural areas is the major reason for this. A new report by iData Research shows telehealth is expected to boost patient monitoring market in the U.S. by about $5 billion by the year 2020. This report points out that both public and private organizations may set apart more funds for telemedicine in the consequent years.
Telemedicine involves two way real-time interactions between patients and healthcare provider, which covers screenings, consultations, medication management, patient education, rounds reports, and professional development. The efficacy and safety of this option have always been under scrutiny. In 2010, a telemedicine centre in Switzerland conducted a study to evaluate the effectiveness and safety of telemedical management in uncomplicated urinary tract infections. This included teleconsultation including the prescription of an antibiotic and it was found this methodology is feasible, safe and effective in routine clinical settings. You need to be more careful about the industry standards, legislation and documentation requirements for broader implementation in patient management.
Telemedicine Documentation
To make a decision about the patient, the information of the visit, the history, review of system, consultative notes and other pertinent documents is inevitable. This situation is no different in the case of telemedicine. Telemedical records must be consistent, accurate and timely with no duplicate content to ensure that medical services are delivered in an efficient manner. The organization using telemedical information must comply with all standards such as the need for assessment, informed consent, documentation of event, and authentication of record entries to maintain the privacy and confidentiality of sensitive information.
The usual documentation requirements for telemedicine as specified by AHIMA include:
Patient name
Identification number
Date of service
Referring physician
Consulting physician
Provider organization
Type of evaluation performed
Informed consent, if appropriate
Evaluation results
Diagnosis/impression
Recommendations for further treatment
With electronic health records being an inevitable element for telehealth, EMR transcription (which involves transcribing dictations with the help of transcriptionists and populating EMR fields with appropriate data via Discrete Reportable Transcription (DRT)) is a viable option for accurate documentation. Real-time transcription helps to maximize efficiency, understanding, and communication between the practitioner, patient, and team members.