This year, the health care industry marks the 10th anniversary of the Health Information Technology for Economic and Clinical Health (HITECH) Act, which set the adoption of electronic medical record (EMR) systems as a critical national goal. Medical transcription services have kept pace with the widespread implementation of EMRs, helping physicians maintain accurate and organize documentation in patient records. However, a new study points out that EMR usability issues are contributing to patient safety concerns and also fuelling physician burnout (www.reliasmedia.com). The researchers recommend greater transparency to address EMR-related flaws.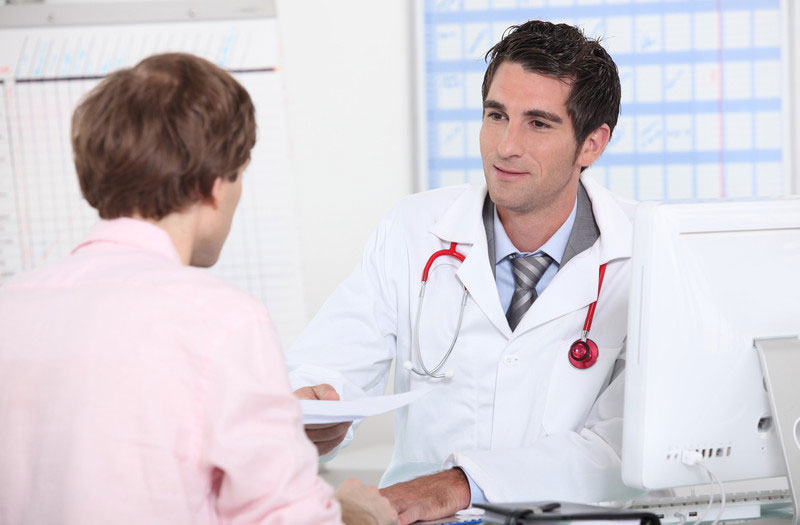 ER physicians have always expressed concerns about how EMR data entry interrupts patient interactions. The study findings support these arguments.
Researchers at MedStar Health's National Center for Human Factors in Healthcare (NCHFH) in Washington, DC studied the use of two popular EMR systems at four separate emergency department (ED) sites. At each site, about 10 to 15 emergency medicine physicians carried out six standard clinical tasks on their own systems. The researchers recorded the number of clicks required and the amount of time needed to complete each task. The study found that results varied widely across the four sites:
Wide variation in the number of clicks and time required to complete a standard clinical task
Significant differences in the time taken to perform a task
High error rate (associated with the task) across the sites
Huge variability across the systems of the two EMR vendors
The study revealed patient safety issues with popular certified EMR products in different sites.
Error rates ranged between 16-36% in X-rays of the left elbow, wrist, and forearm. The lead researcher observed that the reason for this error could be that physicians could be ordering an X-ray on the wrong side or of the wrong body part, or because they issued an incomplete order that only called for an X-ray on two of the three body parts.
Error rates ranged from 16% to as high as 50% across the four sites when physicians entered a prednisone taper medication order.
The researchers highlight the importance of customization and configuration of EMR systems from the provider's side in order to reduce such variability.
In September 2018, a report from the AMA, Pew Charitable Trusts and Medstar Health, Ways to Improve Electronic Health Record Safety identified the problems with EHR usability, implementation and testing (www.ama-assn.org). The study was based on an analysis of 557 reports provided by clinicians. The researchers identified seven EHR safety and usability challenges physicians should watch out for:
Data entry: Clinicians may find it difficult to perform EHR data entry along with treating patients. In one instance, the researchers found that the clinician selected the wrong frequency for a drug to be administered because the clinician was not aware that the order in which the options were organized in the EHR had changed.
Alerts: In some systems, EHR alerts are absent, incorrect or ambiguous. For example, in one case, though the patient's gelatin allergy was listed in the EHR, the clinician was not alerted about it while prescribing a medicine.
Interoperability: Lack of proper interoperability within the EHR system's components or with other systems may hinder communication of information. For instance, interoperability problems prevented clinicians from accessing a patient's lab records maintained in another part of the hospital.
EHR displays: Confusing, cluttered or inaccurate visual displays often made it difficult for clinicians to interpret medication/prescription information.
Difficulty in accessing information: Clinically relevant information, such as results of diagnostic tests, may be unavailable because it is inaccessible or stored in the wrong location in the EHR.
System automation and defaults:The EHR automates to information that is unexpected, unpredictable or not clear to the clinician.
Workflow support: Discrepancy between the EHR and the end user's intent can affect workflow. In one case, the physician entered an order for diagnostic tests and instructions in a special field, unaware that the lab staff could not view this information. As a result, the tests were not conducted.
According to researchers, health care providers and EHR developers should use safety-based, rigorous test case scenarios to identify and correct problems and help avoid such patient safety issues. Studies show EMR usability is a major contributor to physician burnout, which is harmful to both physicians and their patients. At the same time, suboptimal EHR design also impacts patient safety.
Experts are calling for stakeholders to take measures to address EHR usability challenges. Outsourcing medical transcription is also a practical option when it comes to managing burdensome EHR documentation tasks and reducing physician stress.