Healthcare organizations are now committing to health IT suite such as electronic health records (EHRs) to ensure patient satisfaction and succeed with value-based care initiatives, quality improvement, and other business objectives, that can help their progress. EHR allows physicians to exchange secure messages with patients and patients can also view, download and transmit their online medical record. Common EHR systems are web/cloud-based, and on-premise. EHR-integrated medical transcription services are also assisting practices in maintaining up-to-date, accurate medical documentation. However, stress related to Health IT products is a major concern for physicians. A recent study published by the Journal of the American Medical Informatics Association (JAMIA) has proven that stress related to use of health information technology (HIT) like EHRs predict burnout among physicians.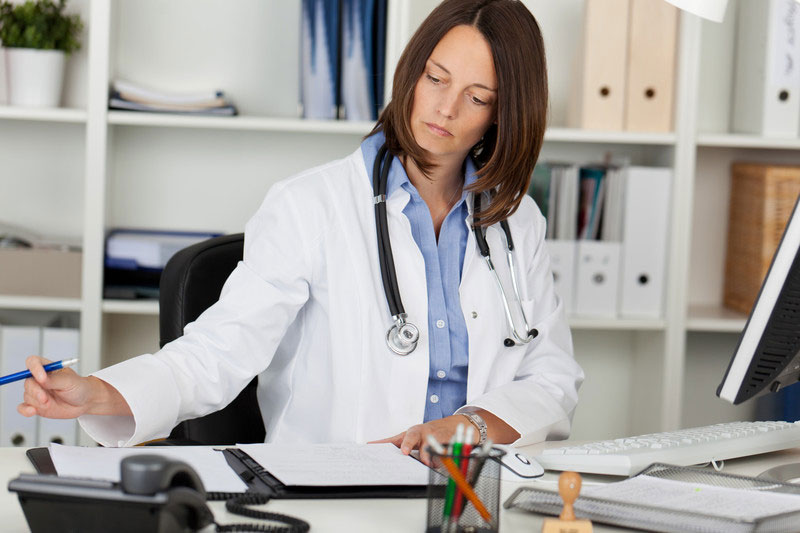 The team surveyed 4197 practicing physicians in Rhode Island in 2017 on their HIT use, of which 1792 physicians responded. HIT-related stress was reported mainly due to reasons such as poor/marginal time for documentation, moderately high/excessive time spent on the electronic health record (EHR) at home and agreement that using an EHR adds to daily frustration.
Highlights of the report include:
From the 43% response rate, 26% reported burnout
Among 91% EHR users, 70% reported HIT-related stress, with the highest prevalence in primary care-oriented specialties
Physicians reporting moderately high/excessive time on EHRs at home had 1.9 times the odds of burnout, compared to those with minimal/no EHR use at home
Those who agreed that EHRs add to their daily frustration had 2.4 times the odds of burnout, compared to those who disagreed
The study concluded that HIT-related stress is measurable and common (about 70% among respondents), specialty related and independently predictive of burnout symptoms. Identifying these HIT-specific factors related to burnout can help healthcare organizations seeking to measure and remediate burnout among their physicians and staff.
EHR Market Still Growing
Even though studies report most physicians are not happy with their EHRs, the increasing need for advanced healthcare information systems, growing investments by healthcare IT players, rising demand for better healthcare facilities, and increasing government initiatives are still driving the global electronic health record (EHR) market, according to a market report from P&S Market Research. This report predicts the market will attain a size of $30.4 billion by 2023. Owing to increasing adoption of these solutions by healthcare providers and insurance companies for easy accessibility of patients' health records, web/cloud-based electronic health records are expected to witness faster growth, with a CAGR of 6.6% during the forecast period 2013-2023.
Reports from Health IT Dashboard highlight that in 2015, 64% of physicians had an electronic health record (EHR) with the capability to exchange secure messages with patients, 63% of physicians had the capability for their patients to electronically view their medical record, 41% had the capability for patients to download their medical record, and 19% had the capability for patients to electronically send (transmit) their medical record to a third party.
Consider EHR Optimization
EHR optimization or EHR replacement is a great option for healthcare entities looking to dramatically improve their clinical and administrative processes through health IT use. Launching such an optimization project after implementation could help restore clinical efficiency, improve physician satisfaction, and reduce administrative burden on providers.
Read our blog on how EHR optimization can help reduce physician burnout.
Certain EHR optimization activities include reducing information overload in physician notes and incorporating new EHR note designs into commercial EHR systems, specializing clinical workflows to help users more easily navigate EHRs, as well as integrating new health IT tools and modules that can improve clinical processes and care delivery. To a great extent, medical transcription outsourcing can help physicians manage their burdensome EHR documentation tasks and thus reduce stress.
In our next blog, read about how Artificial Intelligence can make EHR documentation painless.