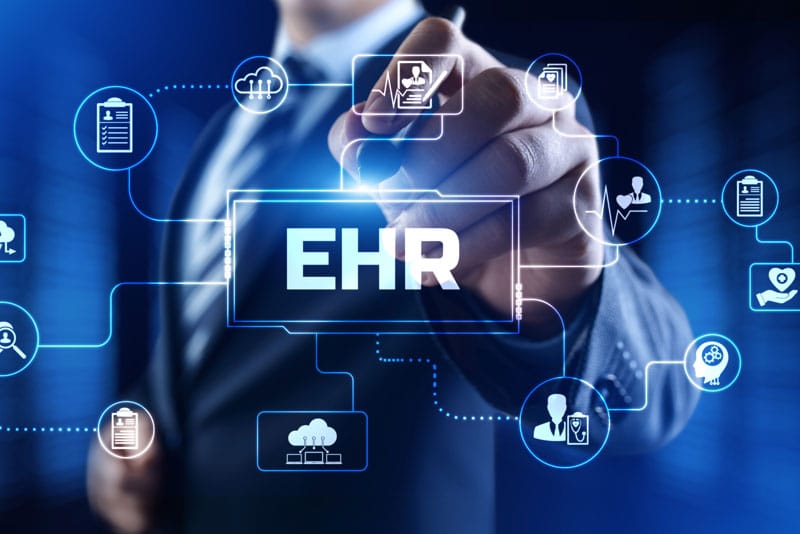 The healthcare industry faced many unique challenges over the past two years. Electronic health records (EHRs) continue to be a top administrative concern, according to a recent Medical Economics survey. The American Medical Association reported that EHRs accounted for 11% and 60% of physician burnout in 2021. While EHR-integrated medical transcription services help physicians manage their documentation tasks, improving EHR functionality is the key to restoring clinical efficiency, enhancing organizational efficiency and improving physician satisfaction.
Here are 7 strategies that experts recommend to improve EHR functionality in 2022:
Redesign EHR templates to reduce information overload: IT developers and health leaders try to design EHR systems to provide physicians with comprehensive information at the point of care. While this is useful, information overload can overwhelm physicians and prove counterproductive as they have to spend a lot of time sifting through it to find what they need. For instance, emergency medicine is particularly affected by information overload. Emergency room medical transcription service providers help physicians manage their EHR documentation tasks. However, handling excessive information prove stressful for physicians, and affect their mental well-being, clinical efficiency, and performance. An EHR Intelligence article recommends redesigning EHR note templates to present less data to clinicians. The article references a 2017 JABFM study which found that collapsible EHR note designs that temporarily hide portions of clinical notes helped physicians perform tasks faster and more accurately.
Incorporate health IT tools to improve EHR usability: Advanced EHR software features and capabilities can help clinicians find the medical information they need quickly. EHR technologies should work in conjunction with billing and patient engagement solutions to provide practitioners with the right information at the right time to achieve better health outcomes for patients.
Specialized clinical workflows to improve physician productivity: EHR workflows should be designed to support physicians in their work and thought processes. For instance, some functions may be more commonly used in certain medical specialties or care settings. Customizing the clinical workflows for automatic identification and interpretation of medical information or to display a functionality specific to the speciality can help users navigate EHRs more easily. Workflows should help physicians easily locate data from previous sessions, lab reports, inpatient records, and other sources, allowing them physicians to focus on the patient instead of the computer (medicaleconomics.com).
Incorporate health IT tools and apps: Incorporating new health IT tools, apps, and modules into EHR systems can help improve clinical processes and care delivery. Easy to use and readily available IT tools can enhance care coordination. For instance, Vanderbilt University Medical Center (VUMC) streamlined care coordination and provider communication by implementing an Epic EHR-integrated tool that physicians could access through their phones (ehrintelligence.com). There are apps available on various platforms to handle scheduling, check-in and billing, clinical functions, care management and patient engagement. The Office of the National Coordinator for Health IT found that there was a 20% increase in the number of EHR-integrated apps available across app galleries operated by Allscripts, Athenahealth, Cerner Corporation and Epic Systems Corporation in 2020.
Standardize specific EHR features, functions, and workflows: Experts recommend standardization to avoid unnecessary variations related to EHR design, development, configuration, and use. For instance, if clinicians develop their own personalized order sets, it can result in significant practice variation, worsen quality, increase costs, and lead to long-term maintenance issues, according to a JAMA study. Moreover, avoiding unwarranted variation in how clinical data is defined, coded, and stored can help increase EHR interoperability.
Involve nurse informaticists in EHR optimization: nurse informaticists are EHR system users as well as experts in EHR technical design and data analytics. Partnering with nurse informaticists can help organizations make quality and workflow improvements to optimize EHRs and address clinicians needs. They can help with EHR usability problems related to number of clicks, time inefficiencies, and data display (ehrintelligence.com).
Proactive leadership: In any organization, proper leadership is crucial for improving physician productivity. Healthcare organizations would benefit from having a both physician leader and a business leader at the helm, according to the Healthcare Financial Management Association (HFMA). EHR initiatives can succeed only if clinicians are engaged in implementation planning and EHR configuration, noted a JAMA Since user experience is a major concern for physicians across all specialties, researchers point out that clinicians need to be involved in implementation planning and EHR configuration so that the system can be optimized to meet user needs. Physician leaders can help clinicians manage and train others in using the system.
EHR systems integrated with speech recognition tools can capture of visit information at the point of care and reduce operational expenses by enhancing clinician productivity and streamlining documentation, coding and billing processes. Getting the automated transcripts reviewed by a medical transcription company can ensure the highest level of healthcare documentation.