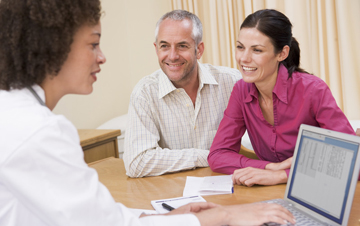 Prior to the implementation of the electronic health record (EHR), medical transcription companies provided accurate and timely records of progress notes and other reports dictated by physicians. This ensured that progress notes served their purpose of providing a crisp, current record of the patient's condition and the clinical thought process. However, with the adoption of the EHR, physicians do a lot of data entry as well as "copy-pasting" during the patient encounter. This can lead to serious errors, negatively impact care, and increase risks of malpractice, say recent studies.
Healthcare Informatics recently reported on a new study from the University of California San Francisco Medical Center which found that EHR data entry by clinicians is prone to mistakes because they tend to copy-paste information. The researchers reported that up to 80 percent of the content in a typical progress note is copied or imported by clinicians and this undermines the validity of the notes.
According to a 2016 report in Physicians Practice, a retrospective ECRI Institute study on diagnostic error found that 7.4% of audited charts had copy and paste information, and of that group, 36% caused diagnostic errors.
The goal of the EHR copy and paste function is to allow clinicians to easily and efficiently reuse data in patient EHRs – without having to retype the information. Physicians tend to copy old patient data such as medication lists and chronic conditions, and paste the information into the current note. This poses risks for both physicians and patients.
Copying the initial assessment and pasting it in the note on subsequent patient visits could be misleading as it would not show disease progression.
Copying or importing text increases the risk of including outdated, inaccurate, or unnecessary information.
As copy and paste makes data redundant, the physician would find it difficult to identify the relevant information.
If incorrect information continues to be copy-pasted, it would lead to inconsistencies and the propagation of errors, gravely affecting patient care.
The UCSF Medical Center study used an inpatient Epic EHR that differentiates manual, imported and copied text in hospital progress notes with character-by-character detail. The team assessed notes written by direct care hospitalists, residents and medical students on a general medicine service over an eight-month period. After evaluating 23,630 progress notes created by 460 clinicians, the researchers found that: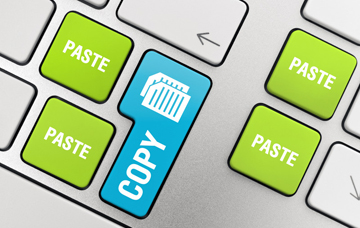 36 percent of the text in a typical note was imported and 46 percent was copied, while only 18 percent was manually entered
Residents manually entered less (11 percent of the text) and copied more (51 percent of the text)
Medical students manually entered 16 percent of the text and copied 49 percent
Direct care hospitalists manually entered 14 percent of the text and copied 48 percent
Less than one-fifth of note content was manually entered
The researchers plan to look into the impact of copied and imported text on billing or clinical history recall. This could encourage EHR design that allows physicians to see copied and imported information as they are making a note, and which does not allow the system to store such information in the note.
Outsourcing medical transcription is a feasible option to reduce copy-paste errors. With a reliable medical transcription company, the integrity of progress notes and other reports is not at stake. Reliable service providers can ensure EHR-integrated transcription solutions for all medical specialties. Utilizing these services helps physicians avoid the perils of copy-paste and focus on providing quality care.