It can be very depressing to spend your holidays in hospital, but a new study says that this could be safer than being discharged.
Hospital discharge refers to the point at which inpatient care comes to an end and when continuing care is transferred to other settings. Outsourcing medical transcription helps healthcare providers provide timely and accurate discharge summaries that reflect all confirmed diagnoses and all care administered during a patient's hospital stay. Delays in the discharge are depressing for patients and costly for hospitals, leading to backlog in new admissions from the Emergency Departments (ED), outpatient clinics, and transfers from the Intensive Care Units (ICU). However, researchers say that discharging patients around the holidays might not be good for them. Published on Dec. 10 in the BMJ, the new study reports that hospital discharge during the holidays is linked to more readmissions, and even death.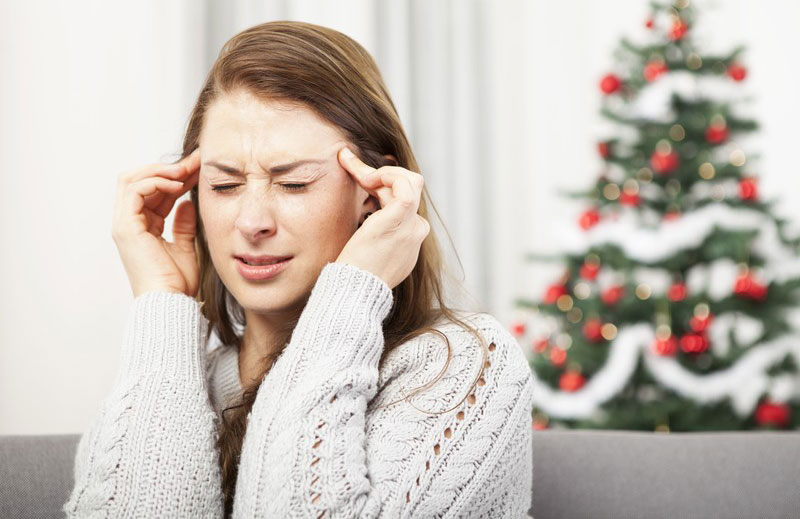 Electronic health records (EHRs) have improved the efficiency and speed of patient discharge. According to a study from Case Western Reserve University, in hospitals meeting the federal government's measure of "meaningful use" of electronic health records, patients are discharged nearly four hours earlier-about a 3 percent reduction of the average five-day hospital stay. Even such small improvements can produce significant savings when adopted in a large health-care system, according to the study author.
However, discharging patients quicker so that they can be home for the holidays can prove detrimental for them. Researchers from the Institute for Clinical Evaluative Sciences in Toronto found that sending patients home during the holidays might not be a good idea. They studied 2002-2016 data on more than 217,000 adults and children who were discharged from hospitals in Ontario during the Christmas break as well as 454,000 people discharged in late November and January. The study showed that:
For every 100,000 patients discharged during the holidays, there were 26 more deaths, 188 more rehospitalizations, 483 more visits to emergency departments and 2,999 fewer follow-up appointments
Patients discharged during the holidays had a comparatively higher risk of death or readmission to the hospital within the next 7, 14 and 30 days.
The risk of death or readmission was greatest – 16 percent higher – within the first seven days
Patients discharged during the holidays were 39 percent less likely than those sent home at other times to have a follow-up appointment within seven days.
The researchers said that part of the problem may be reduced access to care, difficulty in booking appointments, and holiday-related staffing shortages, or because the patients themselves wanted to wait until the holidays were over. The team stressed that providers need to take these aspects into consideration and focus on discharge planning and coordination of care during the holiday season.
Hospital discharge is a complicated and challenging process for healthcare providers, patients and caregivers. Good practice in discharge planning is the basis of successfully shifting an individual from a hospital environment to their home or other environment. Studies have found that timely, safe and transitions from hospital can significantly improve patient outcomes. Effective discharge planning decreases the chances of readmission, support recovery, ensure proper medication prescription and adherence, and adequately prepare caregivers to take over the care of the patient. Timely and efficient discharge requires:
Effective communication with individuals and across settings
Determining the most appropriate setting for ongoing care
Efficient systems and processes to support discharge and care transfer
Clear discharge management plans
Early identification of discharge or transfer date
Additionally, a paper published by www.uptodate.com recommends that in order for the patient to be considered safe and ready for discharge to home or to a non-acute environment, the a provider should pay attention to several factors beyond the medical determinants. These factors include:
Patient cognitive status
Patient activity level and functional status
The nature of the patient's current home and suitability for the patient's conditions
Availability of family or companion support
Ability to obtain medications and services
Availability of transportation from hospital to home and for follow-up visits
Availability of services in the community to assist the patient with ongoing care
In a journal news release, the Institute for Clinical Evaluative Sciences researchers noted that factors such as excessive eating and drinking, higher levels of stress, and lack of sleep are common during the holidays and could affect the health of recently discharged patients. A wsau.com article cites Dr. Lauren Lapointe-Shaw, a general internist at Toronto General Hospital as saying that patients can improve their chances of a better outcome after discharge by being knowledgeable about self-care and any medication changes that need to be made, and communicating with their provider if anything goes wrong.
A study from the Yale University School of Medicine showed that patient outcomes could be improved after a hospital stay if a detailed discharge summary is created and delivered quickly to the patients' physicians. Medical transcription companies play a key role in helping hospitals complete patient discharge related documentation in a timely manner.