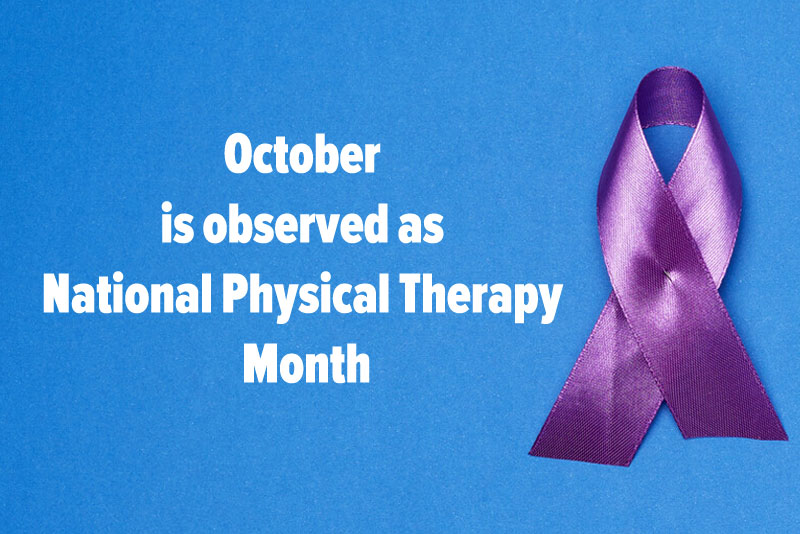 Physical therapy is an effective treatment that provides relief from pain in the body and improves overall functional ability. Since 1981, the American Physical Therapy Association (APTA) observes every October as National Physical Therapy Month. This month-long campaign provides an annual opportunity to raise awareness about the physical therapy treatment benefits. In their busy life, physical therapists can rely on professional medical transcription services to get accurate transcripts of their medical dictations.
Each year, the APTA selects a specific theme for this month. This year's theme is "The role of the PT and PTA in improving physical activity". Physical therapists (PT) and physical therapist assistants (PTA) play a key role in helping Americans of all ages meet their physical activity goals and improve their quality of life.
The APTA recommends that physical therapists participate in improving awareness of physical therapy in a safe way by –
Downloading APTA's new physical activity graphics, handouts, and signs available in ChoosePT toolkit
Sharing consumer resources from ChoosePT.com with patients or clients and members of the community
Signing up and providing your information in APTA's Find a PT directory to make it easier for consumers to find you
Hosting online webinar for the public and payers about the role of physical therapists
Celebrating global Physical Therapy Day of Service on October 10 by volunteering in the community
Physical therapy treatment is proven to improve physical activity, which further reduces the risk of diverse health conditions – cardiovascular disease, diabetes and others, helps control weight, and supports mental well-being. Along with providing patient education and prescribing the right movements, PTs are also now-a-days designing physical activity plans for people of all ages based on their needs, challenges, and goals. These professionals can benefit from accurate physical therapy transcription services offered by expert transcribers, which make documentation of reports an easy task.