Accurate and timely medical notes, as every medical transcription company knows, ensure systematic documentation of a patient's medical history, diagnosis, treatment and care. Experienced medical transcriptionists convert the physician's dictation into error-free input for the electronic medical record (EMR). However, a Johns Hopkins study has found that stigmatizing language that physicians used in medical records to describe patients can have a negative impact on care for those patients.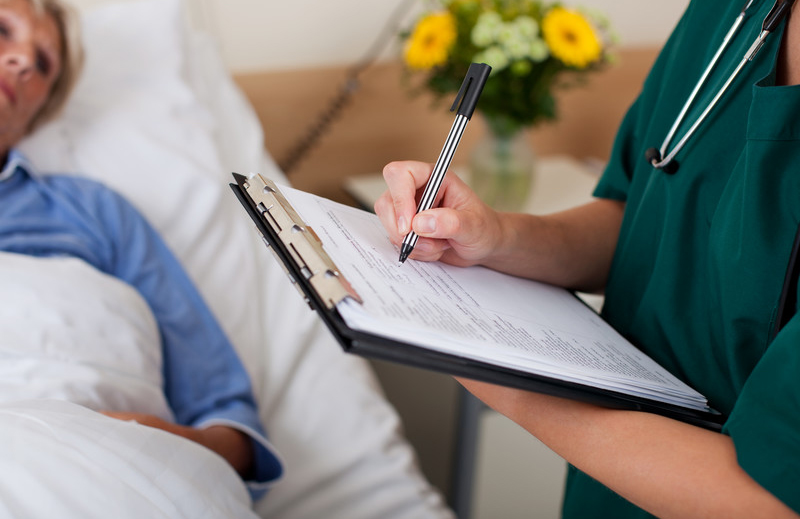 Nonessential Language in EMR leads to Value Judgments about Patients
The aim of the study, which was published in the May issue of the Journal of General Internal Medicine, was to determine whether the language and descriptions used in patient records can cause bias among physicians. The researchers surveyed more than 400 medical students and residents using vignettes to evaluate whether language and descriptions used in patient records would affect the attitudes of physicians-in-training towards the patient and clinical decision-making.
The physicians-in-training were presented with one of two vignettes with medically identical information about a hypothetical patient, a 28-year-old man with sickle cell disease and chronic hip pain. One vignette described the patient and his condition using neutral language while the other had "nonessential language" that reflected various value judgments.
The patient's condition necessitates the use of a wheelchair. In both vignettes, the man visits the hospital emergency department with vaso-occlusive crisis, a common painful condition associated with sickle cell disease. Patients are generally prescribed opioids to treat pain and given oxygen to address the effects of sickled red blood cells' inability to transport oxygen to the organs.
The researchers found that the physicians-in-training who read the stigmatizing language notes were more likely to have negative attitudes towards the patient compared to those who were given the chart that used neutral language to describe the patient and his condition. Here are some examples of the differing notes on the hypothetical patient:
He has about 8-10 pain crises a year, for which he typically requires opioid pain medication in the ED.
He is narcotic dependent and in our ED frequently.
He spent yesterday afternoon with friends and wheeled himself around more than usual, which caused dehydration due to the heat.
Yesterday afternoon, he was hanging out with friends outside McDonald's where he wheeled himself around more than usual and got dehydrated due to the heat."
The pain is not alleviated by his home pain medication regimen.
The pain has not been helped by any of the narcotic medications he says he has already taken.
He is in obvious distress.
He appears to be in distress
Exposure to the stigmatizing language note was also associated with a decision to treat the patient's pain less aggressively. The study also found that medical residents had more negative attitudes than medical students toward the hypothetical patient.
"There is growing evidence that the language used to communicate in health care reflects and influences clinician attitudes toward their patients," says one of the co-authors of the study. "Medical records are an important and overlooked pathway by which bias may be propagated from one clinician to another, further entrenching health care disparities."
Documentation in Chart Notes – Important Points to Keep in Mind
An article titled "Fundamentals of Medical Record Documentation" published in the journal Psychiatry in 2004 noted that clinicians should keep in mind the possible reader audiences for the record when writing the record. The audiences for the record will include other members of the treatment team such as nurses, on-call physicians, emergency physicians, and physicians covering the practice when the clinician is off shift. Keeping the audience in mind when creating the medical record will help:
Achieve sufficient clarity
Avoid cryptic communication styles
Enhance patient care
Prevent liability lawsuits
The medical record will also be seen by utilization reviewers, members of professional standards review organization (PSRO) committees, insurers, quality assurance reviewers and similar review organizations, and procedures, patients themselves, and in the event of a malpractice lawsuit, a plaintiff's attorney.
The author notes that the documentation should convey tact in its observations, such as when referring to an individual with a lengthy psychopathic history. In this case, the report says that documentation should use diplomatic phrasing such as, "The patient has a history of antisocial activity and incarcerations" in lieu of disparaging language such as, "The patient is the typical social deviant with a long history of failed stints."
Using a tactful tone via the most objective language possible, the author says can make even relatively stigmatizing information sounds less judgmental.
Medical transcription companies transcribe clinician encounters with patients for documentation in chart notes. Symptoms, patient history, vital signs, test results, clinicians' assessments and treatment plans are entered clearly in medical record.
Accurate and timely clinical documentation is crucial to
support clinical decision-making and continuity of care
improve clinical outcomes through enhanced communication
provide medico-legal evidence in the event of a complaint or claim
The patient's record evolves over time and provides the only enduring version of the care. It is also a reference work that is valuable in emergency care, research, and quality assurance. It is therefore important that the record maintains a professional tone. As the John Hopkins researchers point out any disparaging remarks, demeaning terminology or a too casual a tone can reflect badly on patient care.