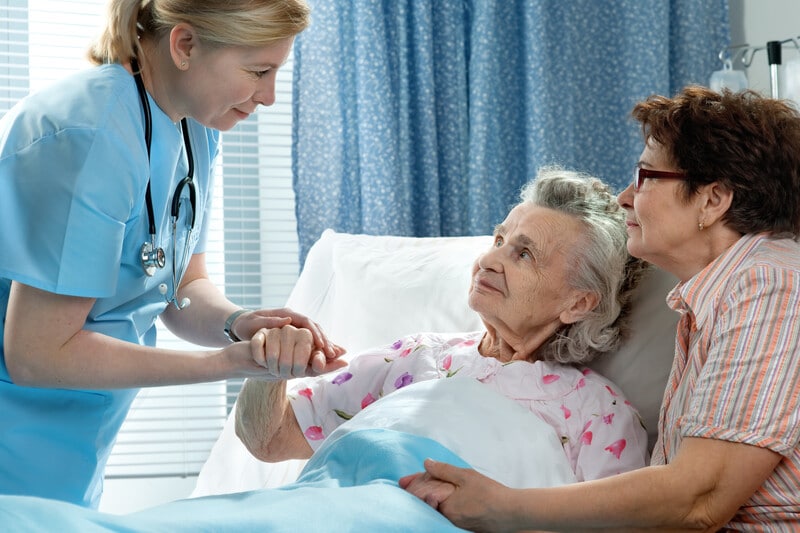 Better patient engagement in health care delivery has the potential to improve health outcomes and patient satisfaction and reduce costs. For instance, medical transcription outsourcing is a practical strategy that can improve patient-physician engagement during the clinical encounter and improve quality of care.
Patient engagement basically means involving patients in their own care. According to an Agency for Healthcare Research and Quality (AHRQ) funded study, "The concept of patient engagement can be defined as the desire and capability to actively choose to participate in care in a way uniquely appropriate to the individual in cooperation with a healthcare provider or institution for the purposes of maximizing outcomes or experiences of care." Providing access to necessary resources, personalization, commitment to delivering quality care, patient activation, and building a positive patient-provider relationship are the key pillars of patient engagement.
The COVID-19 pandemic has led healthcare organizations to reconsider how they can better engage with patients and deliver a seamless and exceptional consumer experience. Let's take a look at the strategies that experts are recommending to improve patient engagement in 2022.
Communicate effectively: In 2022, organizations need to focus on providing easier and personalized healthcare. With the Covid-19 pandemic, telehealth proved to be the turning point when it came to connecting with patients. Patient portals are ideal platforms for sharing goals, action items, and data with patients. Digital tools and messaging can help providers connect with patients quickly and easily. Automated messaging delivered via SMS allows patients to send and receive information, schedule appointments, prepare for an upcoming surgery and more conveniently from their mobile device. Automated tools can be used to send appointment and medication adherence reminders or drug refill notifications. Even rehab sessions can be scheduled online. HIMSS reports on how Confluence Health successfully implemented an automated digital patient engagement campaign to educate patients about the importance of getting the COVID-19 vaccine and reduce no-shows for vaccine appointments. They managed to reach out to about 6,000 patients and no-show rate for scheduled patients was just 1 percent.
Patient Engagement: For medical services to be really effective, patients should be activated to participate in their own care. Patient activation means that patients must understand their role in the care process and have the willingness and knowledge, and ability to take independent actions to manage their health and care (patientengagementhit). Robust patient education, shared decision-making strategies, and patient outreach techniques and tools can help clinicians to promote meaningful patient activation and improve patient engagement and health outcomes. A Mayo Clinic study found that a shared decision-making program with their patients reduced hospital admissions by 19 percent.
Personalization: It's crucial to remember that each patient is a unique individual. Rather than the treatment process and procedure, physicians should practice active listening and focus on understanding the patient story and their expectations, goals, and desires. Patients, especially those with chronic conditions, may have specific questions, and it's important that the physician provides satisfactory answers to them. Proper communication, taking time to understand a patient's experience or point of view, and answering questions are all a crucial part of building a positive provider-patient relationship and engaging patients in their own healthcare. Medical transcription services can play a key role in helping physicians focus better on the patient.
Provide patient-friendly educational content: Developing and providing quality educational content to patients will help engage and motivate them. While health literacy is an important factor when it comes to patient engagement, insufficient health literacy skills is a major barrier. Many patients are limited in their ability to use, obtain, and process certain health information. Clinicians can foster engagement among patients of all education levels by explaining conditions and treatments in simple terms. Patients can be provided with a step-by-step navigation guide to transforming mindset, habits and lifestyles. Reaching out to professional digital marketers is the best way to create patient friendly written, audio and video content on various topics. Patients should be provided with consistent guidance and reinforcement throughout their wellness journey.
Share decision making: The Office of the National Coordinator for Health Information Technology (ONC), defines shared decision-making (SDM) as "a process in which clinicians and patients work together to make decisions and select tests, treatments and care plans based on clinical evidence that balances risks and outcomes with patient preferences and values." Patients want to be involved in decisions about their health and when patients and providers make decisions together, patients fare better. SDM can activate patients in their own treatment. On the other hand, not practicing SDM leads to poor patient-reported health outcomes, worse quality indicators, and higher rates of healthcare utilization. Before using SDM, providers should clearly understand patient needs and ideas, and inform them about the treatment options and potential side effects of each.
Continued support: Driving engagement after patients leave the facility is about making sure they understand the importance of follow-up care and also providing them with convenient tools to access care. Telehealth will continue to play a role here even as the pandemic eases. Promoting adherence to follow-up care with patient education and health IT tools can drive positive care outcomes.
Patient engagement has emerged as an essential element in primary care. Maintaining accurate medical records is crucial for efficient and safe care delivery and to support patient engagement. However, clinicians have limited time with each patient and that time should be focused on the patient, and not on EHR data entry. Partnering with an experienced provider of family practice medical transcription services can help clinicians maintain error-free medical records, focus on care delivery, enhance patient engagement, and avoid burnout.