As a company outsourcing medical transcription services for ER departments, we know that ER bills can be huge. Many people visiting emergency rooms are later told by their insurance company that it was not a true emergency. This makes the patient responsible for the bill. Many health insurers try to discourage costly ER care by charging higher co-pay for ER visits, compared to walk-in retail clinics or urgent care centers. Patients visiting emergency rooms will have to answer questions related to their medical history and their health insurance. In addition, they may have to make crucial decisions regarding tests and procedures. Patients have to be prepared to avoid huge medical bills.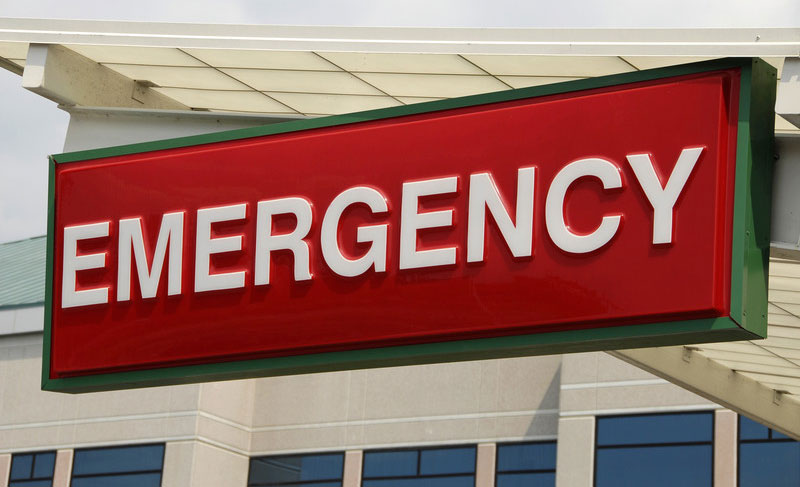 New York Times recently posted an article highlighting how Jim Burton, a 37-year-old resident of Lexington, Ky, got a surprise medical bill. Though he had come to the ER fearing a slipped disk, it was found on examination that he only had a back sprain with no signs of other injury and was sent home. His health insurer, Anthem, refused to pay the medical bills of $1,722 saying that his care in the emergency room had not been needed "right away to avoid a serious risk to health." Insurers like Anthem use this tactic to reduce costs-patients who visit the ER for ailments considered minor are not reimbursed for their treatment. According to the American College of Emergency Physicians, last year Anthem denied thousands of claims under avoidable ER program. ER physicians said that the company did not routinely request for denied patients and so they cannot review the symptoms that brought them to ER. The policy goal of the company is to reduce ER cases as it is one of the most expensive places to get medical care and recommends patients with sprains and respiratory issues to consult primary care physicians. The doctors say that this policy forces the patients to diagnose their own illness and also discourages people with severe illness from seeking good medical care. Members of Congress have written to Anthem expressing displeasure and state lawmakers have drafted bills to stop this practice.
After all the modification, Anthem is now denying only fewer claims. They say that ER is a time-consuming place to receive care and it is 10 times costlier than urgent care. At the beginning of this year, Anthem said that they would make more exceptions for patients who live far from an urgent care facility, those who are under 15 etc. Visits of these people will be covered even if they have avoidable diagnosis. This policy is expanded to four more states – Indiana, Ohio, Connecticut, and New Hampshire. In Missouri, a bill was passed recently to shield patients from dysfunction of the emergency department. The bill will also force physicians to sign insurance contracts and thereby protect the consumers, and to prevent them from getting into a fight with the insurance company.
Webmd.com provides some useful tips to get better and more affordable care during a medical emergency.
Patients shouldn't assume that the ER is the right place for them: Patients can avoid a long wait and save money by going to an urgent care center instead of the ER. Urgent care centers can handle many illnesses and injuries such as broken bones, burns, and cuts that require stitches. For life-threatening conditions such as seizures, severe pain, head injuries, pain signifying heart attack or stroke, visit the emergency room. Many urgent care centers also accept insurance coverage.
Provide all health information that is necessary: Be ready to provide your medical history that includes:

List of medications, antibiotics or supplements you are taking, have been recently prescribed or recently completed.
Any allergies, especially to medications
Info regarding past surgeries
Info regarding past or chronic illnesses
Info regarding previous hospital stays
Vaccines received
Any specialists you may be seeing

This information can be stored on your cell phone using a good medical records app.

Understand your ER rights: The Affordable Care Act requires insurers to cover the care patients receive in the ER if they have an emergency medical condition. There is no need to get approval ahead of time and it does not matter whether the hospital/facility is in or outside of the patient's insurance network.
Find out whether there is any risk in putting off tests and scans until you can see your family doctor who might decide you don't need them. If you need them, they will be less costly at the doctor's office than when done at the ER.
Check your ER bills and insurance reports carefully: For most of the ER care you receive, you should be charged in-network rates. If someone outside your network – ER doctor, specialist or a technician – provides the treatment, they can bill you directly for the difference between what they charge and what your health insurance plan pays. If you are treated for a true emergency, most health plans will cover all the emergency room fees. Make sure that you submit them personally to your insurance company.
It is important that patients clearly understand their insurance. A medical transcription company assisting physicians knows how important it is for providers to understand what treatments a patient's health plan covers and explain the same to him/her. Patients should be advised to check their insurer's "emergency service benefits" coverage to see how it defines an emergency and what the plan will/will not cover. Most insurers offer general guidelines regarding what constitutes an emergency, and don't usually limit members to specific injuries or illnesses. Patients should also know which area hospitals accept their insurance plan. They should ask the billing department at their chosen hospital whether the ER doctors participate in their particular insurance plan. Patients can always file an appeal if the insurer rejects a claim.