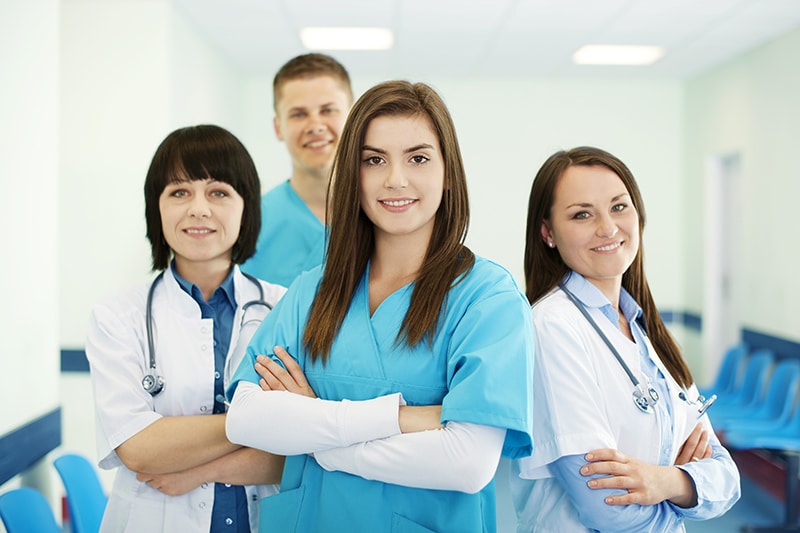 Just like doctors in any other specialty, family care doctors spend a lot of time and money in generating accurate medical records. This is where medical transcription services become important for family care practitioners. Medical transcription companies have transcription experts that have a clear understanding of medical conditions and terminologies; they would also meet all requirements to generate accurate medical records. They offer transcription service for:
Reports of physical examinations
Accident injury reports
Immunization and allergy-related reports
Reports on the management of chronic diseases
Reports on follow-up visits
Children's Records
Medical Transcription for Family Care Physicians
Family care covers clinical, biological, and behavioral sciences. A family doctor provides care to members of all age groups of the family with a focus on building a caring and long-lasting relationship with patients and their families. Family care doctors are constantly busy since they have a variety of health procedures to do, such as diagnosis, immunization, and screening. This results in a tonne of paperwork, reporting, findings from lab and radiological tests, and so on. In order to save time and increase production, family practitioners can work with reputable family practice medical transcription service providers.
Advantages of Family Care Medical Transcription
More Time with Patients: Primary care doctors frequently dictate patient notes that can be typed out later. Transcribing all of these recordings and entering them into the database can be very time- and labor-intensive. However, if you outsource this to a medical transcription providers, PCPs will be able to spend more time seeing patients and less time keeping track of patient notes and updating EHR records.
Maintaining Revenues: Your family care practice may become more productive if you outsource the transcription of EHRs. One benefit is that you will be able to see more patients.  This allows your staffs to spend more time escorting patients to exam rooms, handling paperwork, answering phones, and greeting patients. This results in a more effective medical practice, better patient care and services which helps to increase revenue. If your family practise is smaller and has a narrower profit margin, this may be even more crucial.
Minimizing the Chances of EHR Errors: EHR text fields should be filled accurately. All patient data should be entered into the right EHR text field. To prevent problems that can have an impact on insurance payments, medications, and other areas of treatment and care, must also be correctly entered. EHR database specifications are a specialty of EHR transcriptionists. The risk of any mistakes and oversights can be reduced by the precision and meticulousness of transcriptionists.
Provides Meaningful Patient Notes: It is common for some family care practices to reduce typing requirements, particularly for EHR entries, by reverting to generic drop-down choices. While basic patient information can be uploaded into the system in this manner, it is not customized. You can take more time to dictate and generate more relevant and detailed patient notes if you know you'll be working with a skilled and experienced medical transcriptionist.
Improving Office Costs: If your family practice is already operating on a tight budget, EHR-related transcribing can help reduce overhead expenses. For instance, you won't need to employ additional people to perform transcription job full-time. The alternative is to outsource these services and only pay for what you actually require. Additionally, you won't need to spend money on transcribing equipment, which can be costly and frequently necessitates additional costs for software updates. Additionally, you won't have to bother about educating your current personnel on the fundamentals of electronic health records and transcribing.
Every day, family care physicians deal with a large number of patients and associated tasks, which also entails a large number of obligations. PCPs are required to be aware of significant laws and regulations in addition to attending to the particular needs of each patient. However, PCPs get very little time for documentation chores due to their hectic work schedules, and dealing with patients of various ages. This is why they resort to reliable medical transcription services. It helps with accurate medical record keeping that provides family care doctors the information they need to efficiently administer the proper care to their patients. Other benefits include:
Quality check: They have three-tier system that ensures quality check and ensures that the medical terminologies are transcribed accurately.
Minimal Error Rate: To ensure error-free transcripts, all transcribing work is carried out by qualified professionals rather than by any speech recognition algorithms.
HIPAA Compliance: The team of transcriptionists undergoes regular HIPAA training and they ensure security and confidentiality.
Single point of contact: These services offers one professional who act as the single point of contact and is responsible for keeping you updated about the project or any issues.
Experienced team: These services have professional transcriptionists and proof-readers who ensure accurate medical records.