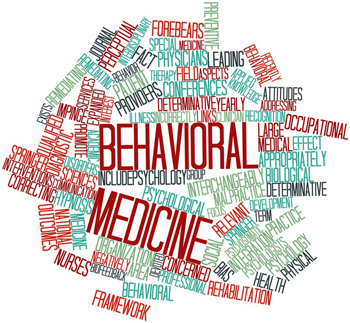 The Massachusetts Health Policy Commission (HPC) released the 2013 cost trends report this July, which revealed increased spending for patients having behavioral health conditions (mental disorders and substance use disorders), centered in inpatient care and emergency department (ED). The total direct spending on behavioral medicine and services in Massachusetts was estimated to be between $6 billion and $7billion in 2012 as per the report. This represented 9 to 11 percent of the total healthcare spending in the state at that time. Behavioral healthcare forms a significant portion of state government spending on health care.
As per the National Survey on Drug Use and Health mentioned in the report, 17.1 percent of adults in Massachusetts had a mental illness and 10.1 percent had a substance abuse disorder in 2011. If higher rates of mental illness were reported for people having more chronic physical health conditions, Medicaid coverage or no insurance and females, higher rates of substance use disorders were reported for people having Medicaid coverage or no insurance, males and those belonging to the 18-25 age group. Overall, there is a high likelihood of having at least one diagnosable mental illness or substance use disorder in Massachusetts.
Though various treatments are available, high rates of co-morbidity for patients with behavioral health conditions makes its challenging for physicians to treat them and also results in increased cost. It is estimated that almost half of the people having active substance use disorders also have a mental health condition while one-fifth of the people having active mental health diagnosis also have a substance use disorder. In addition to behavioral components of psychiatric conditions with patients, certain treatments for them will also increase the risk of cardiovascular disease, diabetes, high cholesterol and obesity. The Massachusetts claim data revealed that 34 percent of commercial insurance beneficiaries having a behavioral health condition also had a chronic medical condition and 81 percent of Medicare beneficiaries having a behavioral health condition also had at least one chronic medical condition. These lead to high rates of inpatient hospitalizations and ED use for patients with behavioral health conditions.
The report suggests the integration of behavioral and physical healthcare delivery as a solution to provide improved coordinated care for patients suffering from multiple conditions. It is recommended that both payers and providers should enhance the integration through new incentives and delivery models with payment reforms. By providing proper care in lower-intensity settings, it would be possible to address an estimated $550 million associated with unnecessary emergency visits and $700 million linked with preventable hospitalizations as per the report. Accurately documenting the details of patients with behavioral problems and delivering appropriate care and advice from the primary care settings itself can help identify co-morbidity at an early stage and reduce the prevalence of behavioral health conditions.