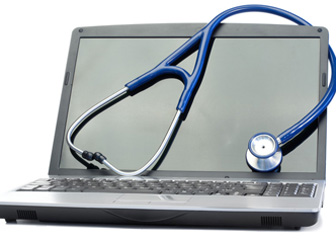 Conventional consultation reports produced by transcriptionists in medical transcription companies begin by correctly listing the patient's demographic information, date of consultation, and the names of the referring and consulting physicians. The data is entered into a master index and can be used efficiently to identify patients. The advent of electronic health records (EHRs) has complicated matters, more so because in EHRs, such information is structured data that is captured within a field that can be automatically identified by the software.
Digital Technology causing Duplication of Patient Records
Recent studies say that healthcare organizations are facing patient matching challenges spurred by the use of digital technologies. Electronic health records (EHRs) have a positive impact on patient safety and care coordination, but patient identification matching problems are causing data integrity issues within digital patient records. Patient identification errors can increase exponentially within the EHR and personal health record as the information proliferates.
Mistakes in identifying patients lead to serious medical errors. A study published by AHIMA's Perspectives in Health Information Management journal cites evidence that 10 of 17 deaths that occur each year in the US due to medical errors are the result of patient identity mistakes.
The increasing use of EHRs and health systems has led to a lack of standardized organizational and industrial measures for patient data collection, says a recent report in Becker's Hospital Review based on the AHIMA report. Duplication of patient records is seriously affecting health care. The study was based on an analysis of a multisite data set of 398,939 patient records with confirmed duplicates. According to the researchers, the main reasons for overlapping health records and data discrepancies are as follows:
58.30 percent of the mismatches – the highest proportion – were middle name mismatches
53.54 percent of the duplicate pairs were accounted for by Social Security number mismatches
Most of the mismatches in the name fields were due to misspellings (53.14 percent in first name and 33.62 percent in last name) or swapped last name/first name, first name/middle name, or last name/middle name pairs
With such errors, a patient who has a chronic medical condition and receives frequent and continual care could end up with varying digital identities in different hospitals!
The researchers concluded that though advanced technologies can improve patient matching, policies and procedures such as standard naming conventions or search routines are essential to ensure data integrity in healthcare records.
Medical Transcription Services Preserve EHR Data Integrity
Experience with EHRs has also revealed errors such as data being lost or incorrectly entered, displayed, or transmitted, leading to loss of information integrity. Data entry errors lead to incomplete or incorrect information in the EHR, resulting erroneous decision support recommendations, or failure to issue an alert. Whether these problems are the result of poor EHR system design or improper use, they endanger patient safety and decrease the quality of care.
Documentation integrity means ensuring the accuracy of the complete health record. This covers information management, patient identification, authorship validation, revisions and record corrections as well as documentation validity checks to submit accurate reimbursement claims. Healthcare providers should have a proper system in place to review, edit, and approve dictated information in a timely manner. Experienced medical transcription service providers fulfill this need by correctly capturing information in a narrative format within EHRs.
Dictation and transcription in a searchable text format is the ideal solution to document the patient encounter. In addition to EHR-integrated transcription, professional transcriptionists also verify validity of information on entry, check for duplication and conflicts, and track corrections and additions to the medical record. With the proliferation of EHRs, outsourcing medical transcription can help ensure accurate and quality documentation in patient records.