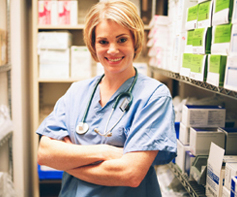 The emergency room is a high stress area for physicians, nurses and other medical professionals. The priority here is to save lives, and procedural but legally obligatory tasks can increase the confusion. When stress and confusion rise there are bound to be mistakes and consequently big trouble for the healthcare practice. Outsourcing the documentation tasks of the emergency room could be the right solution. Emergency room transcription services can really help healthcare providers to cut stress and costs.
Life Saving Patient Care is What Matters
Efficient patient care is something that must be ensured each time somebody is brought to an emergency room. Busy medical practices often find it a Herculean task to maintain proper and accurate patient records. Emergency room transcription service helps by allowing doctors and other emergency room professionals to focus on providing patients with the much-needed life saving care. Healthcare practices can experience simplified workflow, reduced costs and greater patient satisfaction by opting to outsource their documentation tasks.
Comprehensive Medical Transcription Service
Medical transcription is indispensable for the healthcare industry. Various kinds of reports are generated in an emergency room. There is the ER record which contains patient progress reports, medical evaluations, medical history, chart notes, discharge summaries, physical reports, and so on. Patient symptoms, vitals, physical injuries, and neurological status are some of the things recorded by the intake nurse.
The physician then dictates notes on the treatment necessary to deal with life-threatening injuries (in case of accidents) and primary complaints. One of the other major factors making emergency room transcription indispensable is the fact that handwritten notes are mostly avoided by hospitals since they may not always be legible. Physician dictated notes are transcribed, and is the usual procedure now.
Ensure Accurate Documentation
Outsourcing emergency room transcription to the right medical transcription company could ensure accurate documentation within customized turnaround time. A trained and expert team can deliver accurate transcripts within the specified timeframe. Medical transcribers at a reliable transcription company can serve all the transcription needs of medical emergency centers and hospitals. They are familiar in the latest transcription software and have comprehensive knowledge about all kinds of medical jargon.
Benefits of Emergency Room Transcription Services
A reliable emergency room transcription company offers the following benefits:
Transcripts free from errors
Customized TAT (turnaround times)
Secure file transfer options
Secure 256-bit AES encryption
Digital dictation and toll-free telephone dictation options
HL7 transcription interface
100% HIPAA compliance
Competitive pricing
Extensive quality checks
AAMT guideline 65 character line billing
Up to 40% cost savings
24-hour service throughout the year
An experienced medical transcription company can deal with documentation for various kinds of medical specialties including pediatrics, geriatrics, pathology, gastroenterology, orthopedics, cardiology, radiology, plastic surgery, internal medicine, and more.
Focus on Treatment and Nothing Else
Let the focus of your emergency room be on treating patients who are seriously ill and not on procedural responsibilities. This is possible with the emergency room transcription services offered by an experienced medical transcription company.