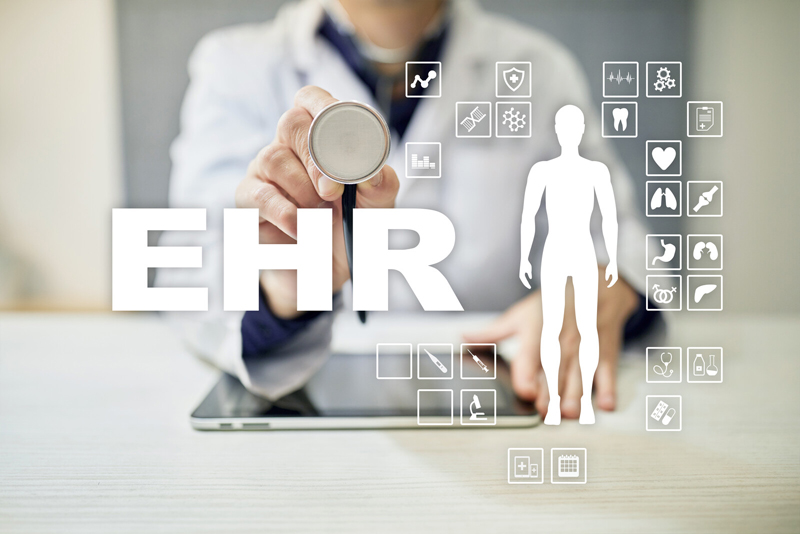 EHR interoperability is defined as the ability to effectively communicate health information electronically. HIMSS (Healthcare Information and Management Systems Society) defines interoperability as "the extent to which systems and devices can exchange data, and interpret that shared data. For two systems to be interoperable, they must be able to exchange data and subsequently present that data such that it can be understood by a user." Importantly, it should be possible to securely transport the data because if there is any data leak, it would be inviolation of HIPAA. The data sent should be complete as well to ensure appropriate care. The arrival of the electronic health record and interoperability have brought many advantages, among which are better patient care and streamlined documentation. Medical transcription companies are providing EHR-integrated medical transcription for healthcare providers to help streamline their documentation.
Why Is Interoperability Important?
The primary objectives of introducing EHRs are to better co-ordinate care across the healthcare spectrum and lower healthcare costs. These goals can be achieved only with complete and uninterrupted EHR interoperability. Often, it may become necessary to share a patient's medical data with other providers such as when a patient needs to see a specialist at a different practice. When the electronic health record is interoperable, it will allow healthcare providers to share the patient's medical records in real time without compromising patient privacy or security. Patients will be ensured the best care possible from multiple providers if necessary, irrespective of where they are.
Benefits of EHR Interoperability
Better care coordination and patient experience: Studies have found that only 46% of hospitals have electronic access to patient information from outside providers at the point of care. Interoperability will ensure that the required data is available easily from any provider. This will also make sure that patients receive faster and more accurate and coordinated treatment. Moreover, with interoperable EHR systems, patients need not do administrative tasks such as filling out forms, re-explaining their medical history and symptoms, and handling insurance requirements. With providers spending less time processing data and more time studying the data to understand their patients' requirements, the overall patient experience will improve.
No need to double-check data manually: Clinical managers have the responsibility of collecting, reviewing and validating their clinical reporting to match the medical claims. When done manually, this is a challenging process, especially for health systems that share a large number of patient referrals with the offices of other providers and hospitals. When the electronic health record systems can communicate with each other, this problem is solved because clinical managers have easy access to outside data. Moreover, it helps reduce misreporting as well as gaps in the quality of care provided.
Improves care coordination, and empowers patients and their families: When interoperability is ensured, providers can receive the patient's data in real time and make informed decisions regarding the patient's health. They need not depend on paper records or faxed/scanned information. Neither is there the need to obtain security clearance on other provider systems. The data is immediately available in a searchable format so that providers are relieved from the tasks of searching through complex medical charts and striving to understand illegible handwriting. Patients and their families are empowered because they have access to the required medical history and records and can make fully informed care decisions.
Enhances quality and safety of care: When data is electronically accessible, patients will receive appropriate tests and medications. Duplications and conflicts are avoided. When the data is transparent, it leads to better, safer, and more efficient patient experience.
Improves patient privacy: Privacy breaches occur when healthcare organizations do not know where patient data exists in every instance. A note containing sensitive PHI could be discarded carelessly and lead to data breach. On the other hand, when sensitive data is shared via a secure device on an interoperable network, it remains safe and protected.
Increases efficiency and cuts costs: When EHRs can share relevant information across different provider offices and hospitals, it helps reduce costs and save time and resources for patients and insurers. Since the shared data is accurate, it will reduce malpractice lawsuits, and save related costs for providers. Providers can ensure quicker and more effective care for their patients and eliminate redundant or inapplicable testing and unnecessary procedures, thus allowing for more patients to receive care. Moreover, the ability to share records helps avoid duplicative services for clinical and administrative staff.
Minimizes errors: When digital programs and applications are integrated, there is a better inflow of information. There is no need for manual data input and related errors. If data is entered accurately at the beginning, there is a greater chance of securely holding the protected health information for its entire lifecycle.
Improved public health data: Interoperable EHRs help with more accurate and quicker collection of public health data and its interpretation. This is important from the viewpoint of predicting long-term health trends. Creation and sharing of aggregated health information assists in more accurate tracking and improving care quality.
Interoperability to Be Prioritized When Choosing an EHR
When selecting an EHR, providers and practice managers should keep interoperability at the forefront of their requirements for the EHR system. It will also help meet the government's Meaningful Use Stage 2 requirements, which impacts Medicare payouts for providers. As providers of medical transcription services, we understand how interoperable systems can help improve health outcomes, reduce healthcare costs and improve the patient experience. With easier access to healthcare data, patients can be more involved in their own healthcare. In short, providers looking to buy an electronic health record system must ask their potential vendors about the interoperability capabilities of their product. Only a fully interoperable EHR system can ensure that providers are not stuck in silo systems that are unable to transfer data effectively.