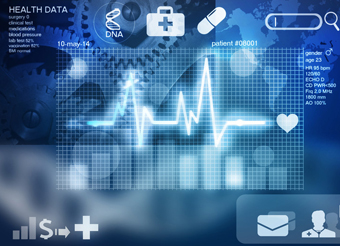 While several reports including Aetna's 2018 Health Care Trends suggest the use of health IT tools such as Electronic Health Records (EHRs) as an important driver of value-based care, there are surveys that find that EHRs are not meeting providers' needs for value-based care (VBC) capabilities. The latest report from Sage Growth Partners, based on survey findings and interviews found that more than half of the providers using EHR are missing critical capabilities such as data aggregation and analytics, risk stratification, care coordination, and patient/clinician engagement that would allow them to undertake more advanced VBC. To get these essential VBC capabilities, about half claim they would be willing to switch EHRs and healthcare providers are looking beyond their EHR and considering third-party PHM solutions such as medical transcription outsourcing designed to help providers meet the requirements of VBC.
According to the study, the respondents expressed diminished level of satisfaction, when asked about their EHR's ability to support value-based and population health management programs and initiatives. The research highlights the many challenges healthcare providers face to get what they need to succeed in VBC contracting.
Key findings of the report:
General EHR satisfaction is greater than satisfaction with EHRs' ability to deliver the capabilities executives need to succeed in VBC.
About three-fourths (74 percent) of healthcare executives say they are highly satisfied or somewhat satisfied with their EHR system. This may reflect a growing level of satisfaction with the basic functions of EHRs.
76% respondents report realizing ROI with VBC, of which 46% believe that a third-party PHM solution was critical to success.
Only 53% of respondents said they were highly satisfied or somewhat satisfied with their EHR's VBC functions.
64% of providers said EHRs failed to deliver many critical VBC tools.
60 to 75% of providers are seeking third-party solutions outside their EHR for value-based care solutions.
The top three EHR vendors according to respondents are Epic (42%), Cerner (20%) and Allscripts (17%).
47% report that they use third-party PHM tools or vendors to help them with VBC functions.
The top five VBC challenges that providers are currently facing include interoperability (42%), addressing social determinants of health (SDoH) (34%), engaging patients (32%), coordinating stakeholders (30%), and having the necessary data analytics to support risk-based contracts (27%).
70% of respondents identified timely integration of clinical and financial data as a needed capability, but only 48% are satisfied with their current ability to do this.
Payer-provider collaboration, holistic healthcare approaches that address the social determinants of health (SDOH), and the use of health IT tools will be among the most important drivers of value-based care, Aetna says in a new report.
The report clearly points out that most respondents are dissatisfied with their EHR's ability to help them manage core functions necessary to succeed in VBC – such as care coordination, risk stratification, decision support and patient engagement. Healthcare organizations could rely on the EHR-integrated medical transcription service provided by professional medical transcription companies to manage electronic documentation for value-based care.