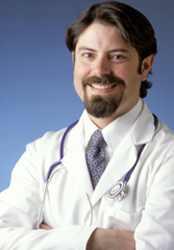 Medical transcription services performed by an outsourcing solution provider can help a medical practice ensure it is always up-to date with respect to medical records. It would also ensure among other things, superior quality and HIPAA compliance. So would be the case when you send ER dictations and notes to outsourcing companies for transcription.
Medical Transcription Service for a Good Price
Medical transcription outsourcing companies would have transcription specialists in a variety of medical specialties including emergency room. As such, healthcare centers, hospitals, individual practitioners, medical emergency centers, trauma care centers and other medical practices don't have to worry about training their own back office staff to be experts in medical terminology, lab values, diseases, anatomy, the English language, and so on. These companies, provided they are established and reliable ones, would know it all and perform the transcription for a very good price. They would also adhere to the specific ER transcription formatting requirements provided by the client.
A stringent quality control process would ensure that the ER medical reports with their different sections such as chief complaint, past medical history, history of present illness, physical examination and disposition are free of spelling, language, medical terminology related and other errors.
HIPAA Compliance Is Important
HIPAA compliance is something which cannot be avoided. When you outsource emergency room medical transcription to an HIPAA compliant service provider, you can be ensured of the following:
Confidentiality of all data that you share with the company
Superior measures for secure transfer of files
Password and virus protection for computers
Monthly data backups
When seeking reliable emergency room medical transcription services, make sure you look for a company that is flexible in the modes of dictation it accepts and the methods of file transfer it supports, offers digital or electronic signature capabilities, uses advanced technology, enables you to do online review and editing, and can meet your specific turnaround requirements. The company should also be able to give you a free trial and should keep itself up-to-date.