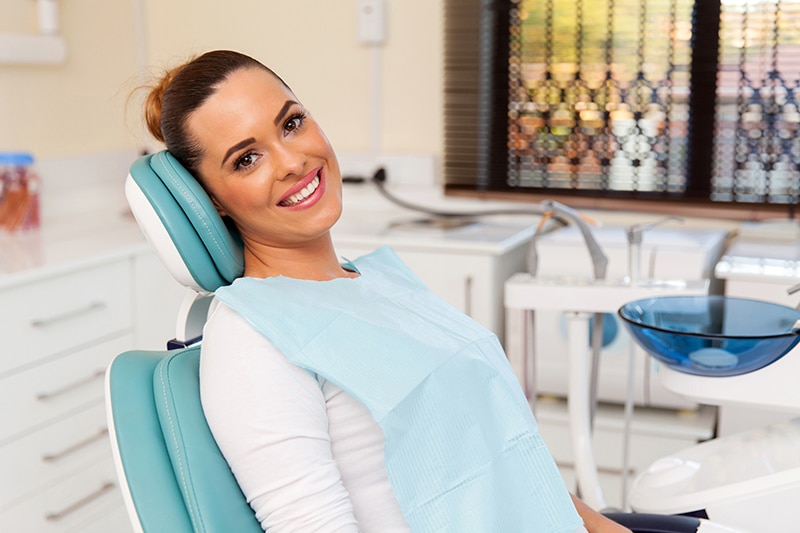 Medical transcription has been practiced for many years and for dentists it is a crucial service. Medical transcription is mostly used to record what a dentist says in a patient's file. This information is communicated with the patient, the dentist, and any other doctors who need to know about the patient's condition. Dentists spend several hours transcribing prior treatments and examinations, but with the help of a medical transcription service, they can focus better on treating patients rather than entering data. The accuracy of this type of record keeping also prevents any inconsistencies from occurring between different offices or clinics, which can happen if each office uses its own form of reporting system. Therefore, medical transcription has become an integral part of the dental practice. It is a cost-effective way for dentists to stay organized and improve their quality of service
Importance of Medical Transcription for Dentists
Working with dental professionals, a transcriptionist converts notes from patient visits and other patient-related records into a standardized, easily accessible format. A complete patient record can help doctors and other healthcare providers to share information more effectively and arrive at the best possible treatment for the patient. Anyone with permission to examine patient information can then access the digital records. This information can also be utilized to keep track of any dental medications administered. Transcription can be done for all sorts of dental records and this includes:
Notes from the consultation
Summaries of patient visits
Notes on Progress
The results of dental X-rays and examinations
Reports on graphs
Notes or summaries of dental procedures
An accurate transcription of these records helps dentists to utilize these reports to explain something about a patient's history or condition to another doctor or dentist who sees them during an emergency session at another office location, or as part of their treatment plan for the patient's next visit.
Reasons Why Dentists Need Medical Transcription Service
Nursing and other related staffs can refer to the patient record for information on patient care, such as warning indications that should be investigated. It also aids in determining the exact amount supplied as well as any essential testing samples that lab professionals may request.
Medical professionals, nurses, hospital administrators, and others devote majority of their time on assisting patients while still ensuring that other tasks are completed efficiently in the background. Dentists can benefit from outsourcing medical transcription if they are tired of sitting in front of a computer screen for lengthy hours to follow a report or chart of patients. For example, if you use periodontics transcription services, you can capture medical notes, reports, and other important information using audio dictation.
Medical records that have been generated in a systematic way can be used by billing and coding personnel to make insurance claims easier to settle. Accurate medical transcription is necessary to expedite the insurance claim payment procedure, whether it be periodontics transcription or any other transcription service.
Another significant advantage of employing transcription services for dentist is the cost and time saved. For any healthcare practitioner, all you need to do is use a smartphone app to capture audio notes, and you'll be ready to move on to your next assignment in no time.
Finally, in some circumstances, keeping medical records is required by law. In the event of a legal dispute, these documents can be quite useful. It's simple to do with medical transcribing services.
More Advantages
Better workflow: It takes a long time to transcribe medical reports. Despite this, it's simply one of the many things that medical assistants do in addition to fast-paced responsibilities like answering phones and scheduling appointments. When you add a sluggish task to a torrent of speedy ones, the ebb and flow of their labor is substantially slowed. A medical transcription service can help in this situation. You can eliminate one difficult chore from the many that medical assistants must manage. Allow transcriptionists to handle the medical transcripts so that your medical assistants can focus on what they do best.
Good quality control: Transcribing can be a time-consuming job, especially for medical assistants who are always tied down in other administrative duties. When transcribing errors occur, they must redo the entire process. This causes patients' treatment to be delayed. Medical transcriptionists can accurately copy all dictations and utterances. They have the energy, patience, and attention to detail required to accurately transcribe medical records. This allows doctors to treat their patients efficiently and effectively.
So, dentistry medical transcription services are important for dental medicine because it provides detailed reports on everything from patient visits to dental procedures performed on that patient. This type of report allows dentists to keep accurate records of their patients' treatment history and any issues that may have arisen during their visits to the office. A dentist can use these reports as part of their treatment plan for the patient's next visit or as an aid when explaining something about a patient's history or condition to another doctor or dentist who sees them during an emergency session at another office location.