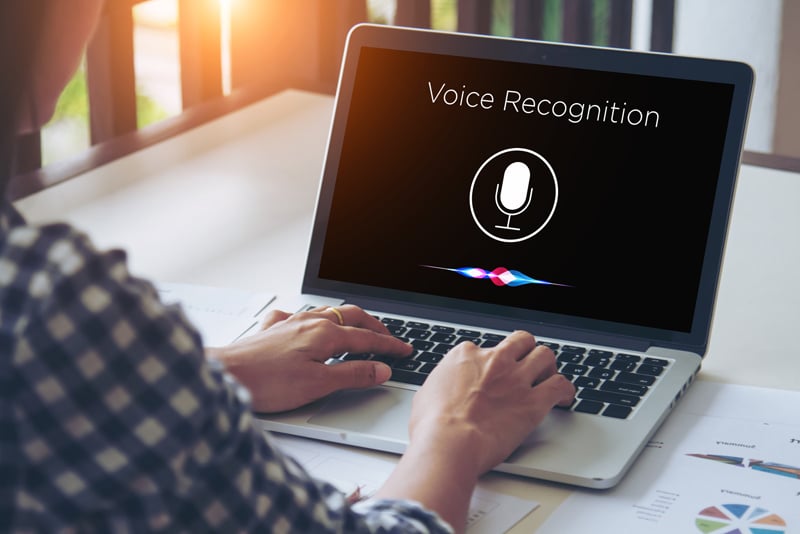 Telemedicine that has been gaining popularity due to its ease of access and convenience of remote consultation, is now being increasingly adopted in light of the COVID-19 epidemic. With telemedicine, patients can consult their doctors, describe their conditions and show easily visible symptoms such as skin rashes etc. to the doctor without physically going to a clinic. Telemedicine consultations need to be documented, which calls for solutions such as medical transcription services. Voice recognition software has also become an alternative wherein the software transcribes the physician's notes. Ideally, transcripts prepared by machines should be proofread/edited by a human transcriptionist.
With the outbreak of COIVD-19, telemedicine has become a prime element of the healthcare industry as it makes it convenient for patients to stay at home and avail medical support, and also maintain social distancing. Real-time transcription from voice to text quickens the process of medical documentation and improves the efficiency of physicians and other medical staffs. Following are four ways in which voice recognition helps the healthcare system at the time of COVID-19.
Minimize turnaround delays: Hospitals are overflooding with patients, doctors are treating patients over phone and the situation demands quick access to medical documentation. With voice recognition software, doctors can easily update the EHR of their patients and the patient records are ready to be shared immediately. This allows doctors to move quickly from one patient to another without delay, and without stressing about transcribing the recordings themselves.
Addressing the call backlogs: With the outbreak of COVID-19, doctors, nurses, and medical personnel are so busy treating patients who have contracted the virus, that very few of them are available to tend to the phones. With limited number of doctors and never-ending phone calls from patients, it is difficult to keep track of all the concerns of the patients. But with voice recognition software, all voice recordings can be converted into text format and displayed to the doctor along with the EHR. This ensures maximum coverage of calls made to the hospitals.
Ready-to-use templates: Voice recognition software is useful for patients but it has some challenges like picking up or learning the language, terminology etc. New vocabulary and mistakes have to be corrected to ensure accuracy. Once all these imperfections are corrected, physicians and other healthcare personnel can use templates that are readily available and customizable to speed up documentation. These templates allow the speaker to move from one field to another using voice commands and makes the process of transcription faster.
Minimize errors and ensure accuracy: Doctors are known for their poor handwriting and transcribing physicians' handwritten notes can lead to inaccuracies. In the case of telemedicine, all details regarding prescriptions, discharge notes etc are recorded and converted into text with the help of voice recognition software. This eliminates the need for calling the doctor to clarify any doubt in the prescription.
Healthcare settings implementing voice recognition software may experience some starting trouble; but once everyone is on board with the new technology, everything should work fine. Despite so many advantages, voice recognition software (VRS) also has some shortcomings. The goal of Voice Recognition Software in healthcare is to streamline the document reporting process. However, VRS could make this process more arduous. Since VRS uses technology to dictate reports, it often misses common jargon and nuances. When this happens, physicians have the added responsibility of editing the information, which can be time-consuming. There is a practical solution – voice recognition software output can be proofread by professional medical transcription companies to ensure utmost accuracy. Having a professional transcriptionist to read, edit and enter patient information would ensure error-free medical records and enable physicians to provide quality patient care.