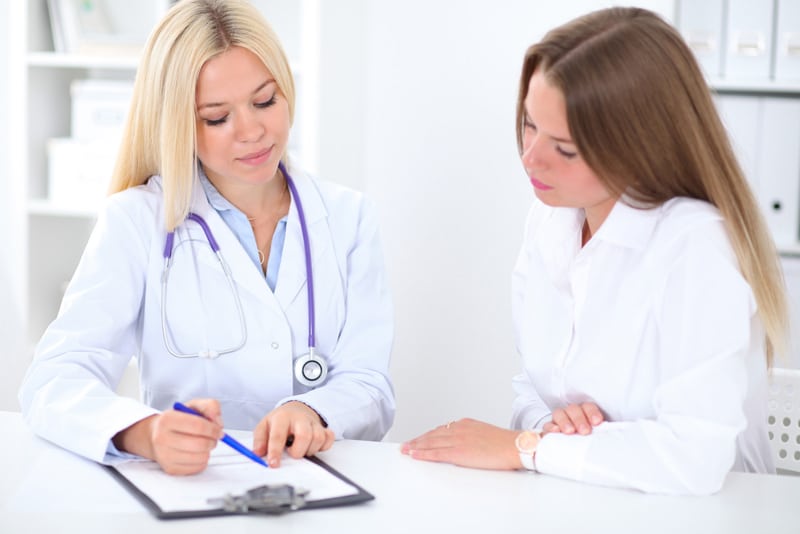 All physicians are focused on providing the best care and ensuring that each patient experience is a positive one. Good documentation promotes safety and quality of care and medical transcription outsourcing companies play a vital role in helping physicians maintain complete and accurate patient records. At the end of the day, while quality of care is what really matters, there are many things that patients expect from medical practices. In fact, taking steps to improve the patient experience can attract new patients and increase patient retention.
Here are seven things that today's patients expect from medical practices:
A supportive online presence: Having a helpful online presence is the best way to create a good impression on prospective patients and provide the support existing patients need. Patients expect a medical website to be easy to navigate and help them easily find the information they are looking for. While an attractive look is important, it's important to ensure that the site provides clear, consistent information on services provided, location information, and hours as well as About Us, Service, and Contact pages. High quality photos of the practice and patient testimonials can boost brand and generate trust. Finally and importantly, having a strong online presence also means having a mobile-responsive website. A Google study estimated that nearly 65 percent of searches began on a mobile device. Patients expect medical websites to load quickly and display well on their smartphones.
A welcoming ambience: Practice Builders rightly notes that "Getting a warm welcome when checking into a hotel shows friendliness, but in the doctor's office, it can be a game changer". A clean, appealing and comfortable office is an essential feature of a welcoming practice. In addition to amenities in the reception area and exam room, a physician's practice needs to have customer service staff that are pleasant, polite, empathetic and good listeners who will see that customers are well cared for.
Easy appointment scheduling, including virtual visits: Today's patients expect an easy and convenient appointment scheduling experience. Practices should streamline the process of helping patients get an appointment with their preferred physician quickly and easily. In the current context of social distancing, this includes helping patients use their home computers or mobile devices to set up virtual visits with their healthcare providers. Even in normal circumstances, telemedicine would be much more convenient option for an elderly person than having to leave their home. A virtual visit can be a very safe and effective substitute first step to an in-person visit.
Quick check-in and check-out: Patients want to feel cared for and comfortable from the time they make an appointment to the time they leave the practice. Improving check-in and check-out processes can play a major role in helping practices optimize the patient experience. Patient registration is a complex process that requires collecting a lot of preliminary patient information such as: patient demographic information, patient referral or appointment scheduling, patient health history, verifying insurance coverage and patient orientation. Automating pre-registration can eliminate complex, lengthy on boarding and ensure an easy visit. Forms can be filled out electronically in advance of the visit, including virtual visits. Streamlining paperwork saves time for staff as well as for the patient. Check-out should also be easy and quick.
Reduced wait times: With a busy and sometimes overworked lifestyle, most people have little tolerance for physicians who are not on time or overbook. A 2017 Medical Group Management Association (MGMA) survey found that the average wait time in clinician practices was 20 minutes, while wait times in hospital-owned physician practices were 17 minutes. According to a recent Medical Economics report, patients expect their physician to see them within 15 minutes of their appointment. So practices seeking to optimize the patient experience need to think of strategies to cut patient wait time. These could include reorganizing appointment access, texting patients updates on wait time and availability, and revamping office management. One of main advantages of telemedicine is that it literally eliminates wait time, with staff contacting the patient and gathering patient information in advance to prepare them for their consultation.
Price transparency: Transparent pricing enhances the patient's health care experience. It's important that patients are informed as soon as possible how much the service will cost them, how much their insurance will cover, their out-of-pocket costs if any, and the options available to pay the amount due. This will help them make informed decisions about their care. If a referral is made, they should be informed whether the provider is in-network or out-of-network. Patients also want bills that are easy to understand.
Flexible payment options: A new study showed that 37% of patients would opt to forgo treatment without a patient financing program. (healthleadersmedia.com). Offering patient multiple and flexible payment options helps both patients and providers. Many patients are now used to an "Amazon-like consumer experience", where they can click on a link and pay in an instant, ideally from their mobile phones, according to Deirdre Ruttle, vice president of strategy, for InstaMed, a healthcare payments network in Philadelphia, Pa (www.medicaleconomics.com). An InstaMed study found that 68 percent of consumers would prefer to pay their medical bills electronically and 92 percent want to know what their patient responsibility is in advance of service. Depending on their ability, physicians can offer patients installment plans, recurring use plans, and save on file plans. Other options to consider include physician charge accounts and self-pay options for patients who have very high deductibles or no insurance coverage.
The best way for practices to meet patient expectations is to map the patient's journey and think about how to improve their experience every step of the way. As physicians and their staff focus on meeting patient needs, they can rely on outsourced medical transcription services to ensure proper documentation and continuity of care.