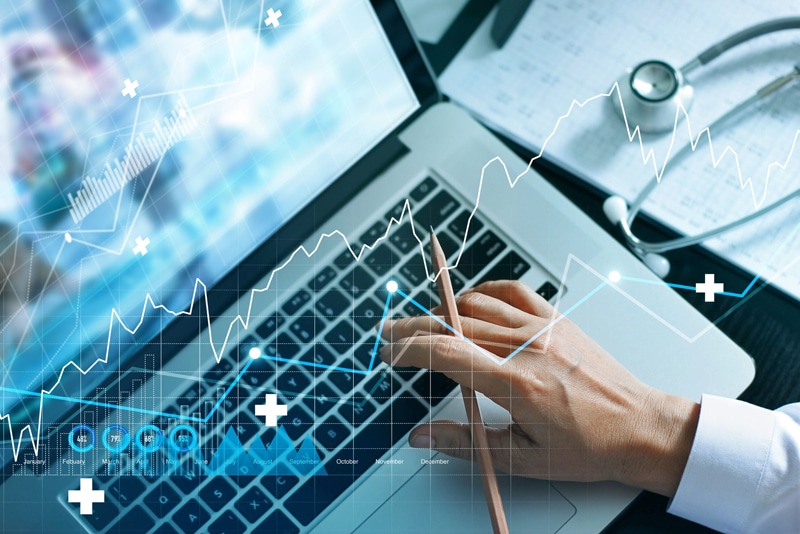 Accurate patient's medical records are critical for proper patient care. The smooth functioning of healthcare organizations depends on the accuracy of structured narrative reports and the speed with which they are fed into their electronic health record (EHR) system. But the introduction of EHRs has adversely affected the physician-patient relationship as physicians spend a lot of time in documenting onscreen during the encounter. However, most healthcare organizations have implemented a combined approach of EHRs and medical transcription services. This integrated solution removes the burden on the physician, ensures accurate clinical documentation and enables focused interaction with the patients. This improves quality of patient care as well as job satisfaction among physicians.
Global Medical Transcription Market 2020
The medical transcription market is expected to grow during the period 2020 to 2027, according to a Data Bridge Market Research report. The study suggests that the market growing at a CAGR of 6.0% during the forecast period 2020-2027
The rising incidence of health conditions such as melanoma, cardiovascular, and, diabetes disorder has vastly increased the volume of medical documentation produced by healthcare facilities. EHRs play a critical role in helping providers store and manage this burgeoning increase in the volume of healthcare data. Today, healthcare organizations are using advanced technologies such as instant report formatting, audio identification, and ADT normalization that convert voice-based documents into text-based automated data. These advanced superior encryption technologies will advance the opportunities for market growth.
Medical transcription companies have skilled medical transcriptionists who are experts in handling EHR-integrated documentation. They transcribe dictation with great focus and attention to details. Medical transcriptionists are well-versed in medical terminology and have critical thinking skills to ensure accurate medical documentation, which is critical to patient care and safety. The advantages of medical transcription include:
Better accuracy: Medical transcriptionists help physicians maintain accurate records of the treatments given to the patient in the past, their current health status, and recommended treatment.
Helps provide instructions for support staff: Transcription provides error free patient records that help the support staff like nurse and other healthcare related workers to collaborate and provide quality care.
Promotes HIPAA compliance: HIPAA compliance is a vital requisite in the modern healthcare industry and medical record-keeping and standardization of written medical communications is very important. These records assure proper care and attention towards the patient and it also forms the basis for legal arguments, in case of any lawsuit is filed against the medical provider.
Minimizes dependency on software tools: Medical transcription plays a crucial role in helping clinicians ER documentation and reduces their EHR-related tedious data entry tasks.
Tools like front-end speech recognition may speed the documentation process, but having a medical transcription service proofread the files is necessary for error-free health records.