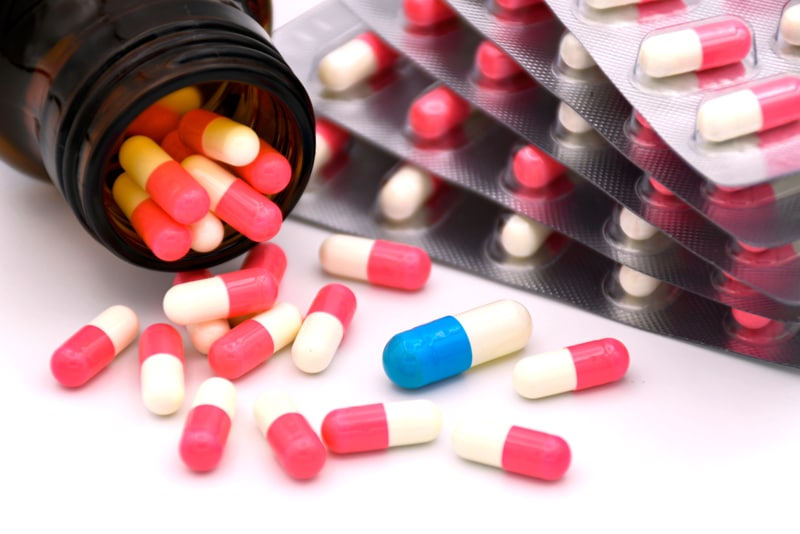 Clear and transparent documentation of medications in patient records is crucial to care, and physicians can rely on EHR-integrated medical transcription services to manage this. The value of the medication process depends on patients taking prescribed medications correctly or medication adherence. However, medication noncompliance is a major concern for clinicians. Not adhering to prescribed medication schedules can have disastrous effect on patients' health, especially in these challenging times of social distancing and stay-at-home orders. Patients with chronic illnesses, such as cardiovascular disease, diabetes, HIV, and depression are at higher risk of negative outcomes due to medication non-adherence. The good news is that the use of digital technologies can go a long way in improving medication adherence.
Factors that influence medication adherence include getting prescription filled, remembering to take medications at the right time, and understanding instructions. According to a new Physician's Practice article, up to 25% of new prescriptions are never filled, and even when they are, about 50% of patients with chronic conditions don't take their medications as instructed. Common reasons for medication nonadherence, according to the FDA, include:
Not being able to afford medications
Lack of symptoms and not understanding the necessity of treatment
Challenges of managing multiple medications and complicated dosing regimens
Confusion about the right way to take the medications and when to take them
The effective use of technology can address these challenges.
Automated reminders: A smartphone medication automated reminder can boost medication adherence. Patients can be sent an SMS

when their prescription is ready
is sent the pharmacy
is ready for pick-up
when it is time for a refill
Timely text reminders increase the likelihood of medications being picked up and taken on time.
Digital pill boxes: There are various medication compliance devices that can ensure that the right medications are taken at the right times. An electronic pill box features a storage device with in-built reminder alarms. The alarms can be set to multiple times during the day to remind the patient when it is time to take their medication. The best medication reminders and compliance devices available on the market include Reminder Rosie, Hero Health, MedCenter pill organizer and reminder system, the MediSafe app, Dispill, and the MedQ Smart Medication Reminder. The MedQ Smart Medication Reminder features flashing LED lights to indicate the correct medication to take. The device also comes with special features such as oversized and easy-to-open compartments, an anti-skid bottom, and a low battery indicator to help caregivers keep the unit in good working order. All of these simple, easy to use systems are designed to inform patients when to take which medications and their correct doses.
Wearable devices: Various studies have found a strong association between the use of wearable devices and medication adherence. A study by digital health tracking company Evidation Health found that people who engage in activity tracking using wearable devices such as activity trackers like Fitbit, Garmin, Jawbone and Apple products have significantly higher medication adherence than those who do not track their activities. The researchers also reported that medication management improved as these individuals tracked their activity more frequently (www.mhealthintelligence.com).
Electronic Medication Event Monitoring Systems: The Medication Event Monitoring System (MEMS) is an advanced indirect method of measuring patient adherence. MEMS medication bottles contain a microelectronic chip that registers the date and time of every bottle opening (www.who.int/bulletin). It is assumed that the bottle openings represent medication intake. Collecting data about adherence electronically provides a detailed profile about the complexities of patient adherence that may not be possible to obtain through other methods.
Telehealth: A recent Forbes article referred to telehealth as 'the silver lining' to the coronavirus outbreak as it could improve patient adherence and persistence. Today, providers are communicating with patients in their homes using telehealth platforms and these services are being reimbursed both government and private payers. Integrated with EHRs, digital platforms provide physicians with real-time updates on patients' adherence to prescription schedules. Even telephone consults – the most basic form of telemedicine can support patients who are at high risk of non-adherence. Telemedicine interventions are especially useful to improve medication adherence among patients with severe mental disorders such as schizophrenia and bipolar disorder.
While medication adherence is crucial to patient well-being, incomplete or incorrect medication documentation may contribute to inappropriate clinical decision-making and adverse event. Healthcare providers can rely on medical transcription companies to ensure accurate documentation of medication administration.