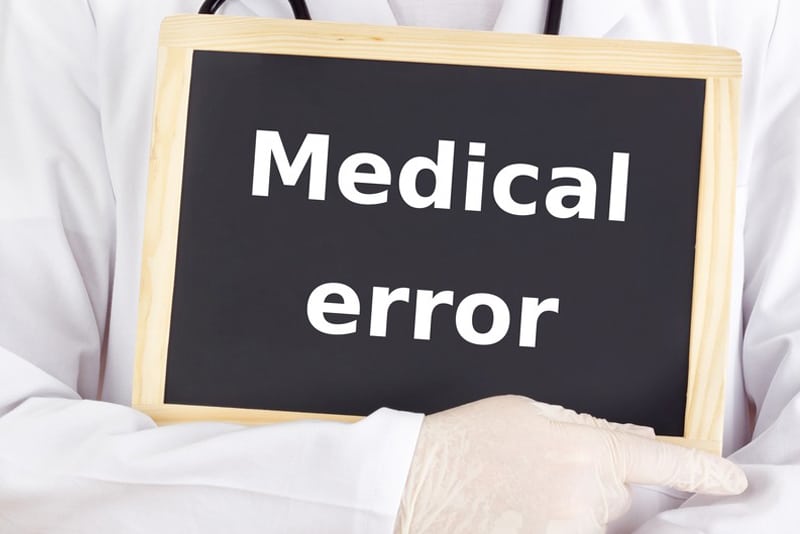 The accuracy of medical records reflects the efficiency of physicians and the quality of patient care offered in the hospital or other healthcare facilities. Keeping a record of all relevant patient data is vital for physicians to monitor the treatment given to the patient and reduce the chances of risk. So, to ensure accuracy of medical records, healthcare organizations hire medical transcription services that help physicians with accurate EHR documentation.
Accuracy of medical records is essential in a healthcare setup to not just ensure quality patient care but to meet ethical and legal obligations. Error-free medical records not only ensure good patient care, they also promote effective communication between physicians, nurses, administrators and patients, assist with audits and Medicare payments, and improve day-to-day operations of hospitals.
Errors in the medical report can be dangerous in a healthcare setup. It could be harmful for the health of the patient or even be fatal in some cases. Apart from documentation errors, some of the common medical errors that occur are:
Medication errors
Errors with anesthesia
Missed or delayed diagnosis
Unnecessary delay in treatment
Failure to act on test or proper precautions
Inadequate follow-up treatment
According to the Agency for Healthcare Research and Quality, there are six common causes for medical errors:
Miscommunication: Poor communication is one of the main reasons for medical errors in the healthcare setting. This issue usually arises between physicians, nurses, patients or anyone who is a part of the healthcare system and is caused mainly due to lack of clarity in the information exchange or communication between these parties.
Improper flow of information: Proper flow of information is important in a healthcare setting. But inadequate information flow occurs when the information does not follow the patients when they are transferred to another facility or are discharged from one component or organization to another. Improper information flow can cause issues like lack of crucial information when needed to influence prescribing decisions, inappropriate communication of test results, no or lack of efficient coordination of medical orders and patient care.
Human error: Human error in documentation of medical records and labelling of specimens is a common problem in healthcare settings. This could be due to lack of knowledge in medical field or due to carelessness.
Insufficient training: Insufficient training or inadequate education for those providing care leads to inaccurate medical records. Transfer of knowledge is critical in most areas, specifically where new employees or temporary help is used. So, providing training to medical staff is essential.
Poor staffing pattern: Poor staffing or insufficient staffing is another reason for medical errors. If staffs are not rightly placed and sufficient, then healthcare workers are more likely to make mistakes.
Technical error: Technical failures with medical devices, implants, equipment like computers, recording devices etc result in wrong medical documentation.
Some Case Studies
In the year 2012 in Michigan, an 81-year-old woman died 2 months after undergoing an unnecessary brain surgery. The patient went to a hospital in Oakwood, MI, for jaw surgery due to temporomandibular joint (TMJ) disorder. But the hospital staff incorrectly mentioned her name on another patient's medical scan records. The patient was then taken to an operating room where surgeons drilled five holes into her brain and removed the right side of her skull before the medical staff caught the error. Due to the incorrect procedure, the woman was on life support, and died shortly thereafter. The hospital did not disclose the mistake to the family or to the state of Michigan, only admitting to the error 2 years later during the lawsuit proceedings.
In another case in Minnesota, a surgical-site error occurred where a surgical team removed the wrong kidney from a patient who had kidney cancer in 2008 at Methodist Hospital in St. Louis Park, MN. This incident happened weeks before surgery when the wrong kidney was diagnosed as cancerous on the patient's medical chart, according to hospital officials. The hospital publicly accepted the mistake and apologized to the patient and family, and took corrective action. The patient's health has not been disclosed, but state reports indicate that another surgery was attempted to remove the tumor and save the kidney.
A medical record can be documented accurately with the help of medical transcription providers. It is a highly skilled task and requires keen attention, patience and focus to every detail. A transcriptionist has good knowledge about medical terminology, anatomy, physiology and good typing and listening skills. A reliable medical transcription company offers transcription services with utmost accuracy at reasonable pricing.