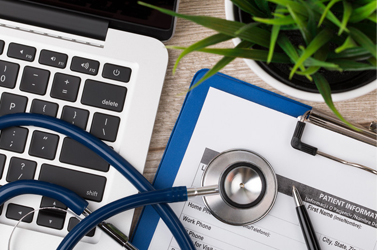 Clinical documentation specialists evaluate patient records to determine if they are accurate and include all the important medical details, and provide feedback to physicians. Medical transcription companies play a key role in documenting physician dictation relating to all types of reports – from history, physical and clinical notes to discharge summaries and follow-up notes. Clinical documentation improvement (CDI) programs identify clinical indicators to ensure that the diagnoses and procedures are supported by ICD-10-CM codes. Investing in (CDI) along with accurate and timely medical transcription will ensure high quality documentation which proves that the care was delivered based on the diagnosis made.
Benefits of Investing in CDI
Physicians, medical coders, CDI specialists and medical transcriptionists are the key players in the CDI process. Not paying attention to maintaining proper clinical documentation practices can not only affect care but also the bottom line of the health care organization. It can lead to a medical malpractice suit if the plaintiff's attorney can prove that proper documentation practices were not followed. The benefits of investing in CDI include the following:
Robust and precise documentation proves that proper care was provided at every stage.
Complete documentation is necessary to inform the entire health care team of the treatment that has been done and about what remains to be done.
Documentation specialists check if clinical documentation has met the level of coding specificity and detail needed to achieve optimal reimbursement.
Investing in CDI can ensure success with ICD-10.
Proper coding supports quality score reporting.
Allocating resources for CDI helps health care providers submit clean claims and maintain a smooth revenue cycle.
In the event of a negligence claim, sound documentation proves that there were no omissions, alterations, contradictions, inconsistencies, or incomplete notes.
How Medical Transcription Services Support CDI
Medical transcription is a useful tool in the CDI process. EMRs, with their structured format and drop-down menus, cannot capture all the nuances of the physician-patient interaction. Medical transcriptionists document physician dictation records accurately and CDI specialists use the transcripts to identify gaps that need to be filled so that the most specific codes can be provided.
The American Health Information Management Association and the Association for Clinical Documentation Improvement Specialists offer resources that provide guidance maintaining optimal CDI programs. Along with support from a professional medical transcription service company, medical practices and health care organizations can enhance care management and make sure industry guidelines are followed while improving return on investment.