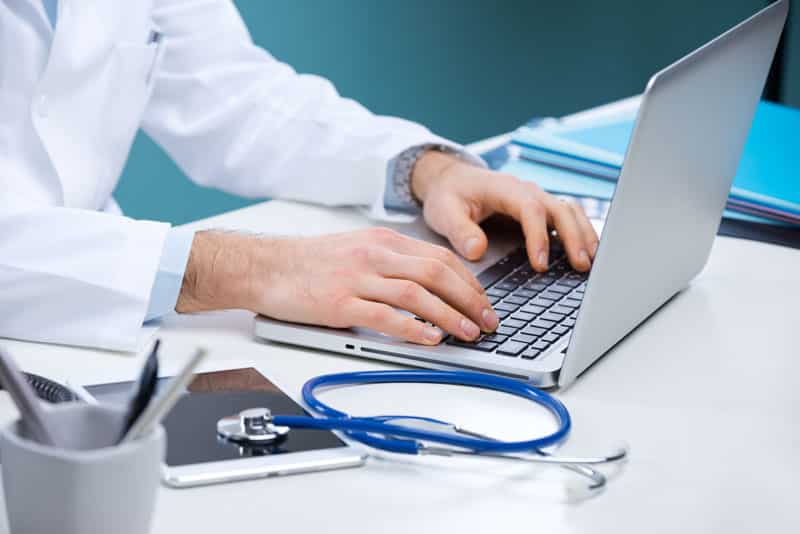 Accurate medical transcription is very important as it serves as a permanent record of the patient's medical history. Every medical transcription service provider aims to deliver high-quality documents within the stipulated time frame. However, in this fast-moving world, transcription service providers are facing many challenges due to rapidly changing technology and other elements. Let's take a look at the main challenges that medical transcription provider face today:
To meet deadlines: As volumes of data flow into the medical industry, it has become a herculean task to handle it. With regulatory mandates and technology project target dates, healthcare professionals are struggling to run processes efficiently and produce maximum results with the available resources. This has resulted in medical transcription companies to work with tight deadlines, which poses risk of errors or inaccurate medical records. The ability to produce high-quality content and consistently meet tight deadlines is a major challenge. Setting up a schedule with enough break time is one way of meeting the deadlines without getting burned out while ensuring a high rate of accuracy.
To get everyone on the same page: Medical transcription is a team effort. Physicians, medical transcriptionists, and other healthcare professionals need to be on the same page to ensure quality EHR documentation. A physician should feel comfortable while working with a transcriber. To work seamlessly, a transcriptionist should strike a balance between making the physician feel comfortable and also ensure that the recordings are transcribed accurately.
Keeping up with the technological advancements: As technology advances, it is important to keep up to stay competitive. New tech poses concerns such as adjusting to the new systems and devices which can disrupt the workflow, challenges of synchronization with devices and programs, etc. For example, if recording devices do not properly get linked with the dictation serve, it can inhibit automatic uploads. All of this can affect the quality of output and turnaround time.
Concerns about Speech Recognition software: This can be considered an extension of the previous point. Speech recognition software can pose major problems when it comes to medical transcription. Physicians hailing from different ethnic backgrounds will have their own unique pronunciation of medical terms. Speech recognition software lacks the intelligence to isolate such scenarios and capture the pronunciations and sentences, which result in poor transcription.
Poor dictation: Physician tends multi-task, which can lead to poor dictation. They may dictate when they are eating or driving, or when there are other people in the room. Poor dictation means no clarity of words, disturbing background noises, etc. which results in inaccurate transcription. It is best for physicians to perform their dictation is a closed room, which will make it easier for medical transcriptionist to decipher.
Incomplete or inaccurate data: Communicating correct information about the patient is important to draft accurate medical records. Sometimes physicians don't provide the right patient information or no patient demographic information. Another challenge is that some healthcare organization refuse to provide information if they are not one hundred percent sure about it. This uncertainty will impact transcription turnaround time and often requires reports being sent to the hospital to be manually fixed.
Lack of trained medical transcriptionists: Most developed countries face shortage of skilled medical transcriptionists. This is because of the low pay scale (due to falling reimbursement rates faced by US hospitals) and skewed professional growth.
Job security issues: With the introduction of EHRs, many believed that the medical transcription services would come to an end. Likewise, the use of transcription software was also a major concern for medical transcriptionist. These factors impact medical transcriptionists' job security.
Even though they face many challenges, professional medical transcription companies are focused on providing accurate and timely EHR-integrated documentation solutions. Experienced transcriptionists can meet even tight deadlines without compromising on the quality of medical records. They have excellent listening skills and can even understand dictations in thick accents or with disturbing back ground noises. To ensure utmost accuracy, the transcripts go through a multi-tiered quality check process.
Medical transcription is still the primary mechanism for a physician to clearly communicate with other healthcare providers who needs to access the patient record. Transcripts help healthcare providers ensure continuity of care with the right information about the health condition of the patient, and past and current treatments. They also serve as a legal document for use in courts in the event of litigation.